Description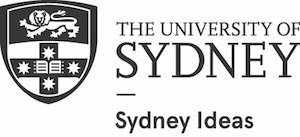 Presented with Sydney University Museums



Repatriation is often centred on the return of material immorally acquired such as human remains and sacred objects. Over the last 25 years museums across Australia have proactively engaged with Aboriginal and Torres Strait Islander communities for the return and future management of material collections. The return to Country often involves complex, private discussion and negotiation around logistical issues.

Repatriation has also led to museums increasing their involvement in returning and sharing collections to their custodians, such as the return of copyright to a family or community for artworks retained by the institution. Such programs frequently bring new engagements and ideas to museums and facilitate better and more culturally attuned access for custodians to their collections within the museum.

Behind the scenes of the good news stories of repatriation are a network of community elders and project workers who facilitate the logistics of returning cultural property on a case-by-case basis. This panel discussion facilitated by the University's Assistant Curator, Indigenous Heritage, Matt Poll, brings together Aboriginal people working in community, museum and Government sectors to reflect on their experiences.

PANELLISTS
Marcus Hughes


Head of Indigenous Engagement and Strategy


Museum of Applied Arts and Sciences


Barrina South


Senior Team Leader


Regional Heritage Operations
South East Region, NSW Office of Environment and Heritage


Shaun Angeles
Artwe-kenhe (Men's) Collection Researcher
The Strehlow Research Centre
Museum and Art Gallery of the Northern Territory


Matt Poll
Assistant Curator, Indigenous Heritage, Repatriation Project Officer
Macleay Museum, University of Sydney
IMAGE: Arrernte elders on Country, 1894. W Baldwin Spencer, Horn Expedition to Central Australia, Albumen print. Transferred from Archives, The University of Sydney 1985, Macleay Museum, HP85.26.4
For more information about how the University of Sydney handles personal information, please click here.