Description
Marketing is one of the biggest challenges faced by businesses today, so we've got together 3 great female entrepreneurs, who will not only share their story but tips, tricks and secrets to marketing success!
Whether you're thinking of launching your own business, wanting to ramp up your side hustle or are knee deep in your entrepreneurial journey, you'll be inspired and motivated! Our speakers will share with you everything from how to get publicity for your business, marketing tips that won't blow the budget and how to build a social media following. You'll then have an opportunity to ask them questions in our panel discussion.
Join us for a delicious morning tea and meet like-minded South West women, it's a great way to find the spark you need to shape your ideas into reality.
Our amazing speakers:
Nicci Ashby – High Profit Media
High-Profit Media is a small but powerful, heart centred business brought together by Western Australian award winning Entrepreneur Nicole Ashby. Like most small business owners Nicole was the same in sharing all the common challenges a business faces with her first venture: FIFO Families ... which later went on to become a globally recognised and trusted brand.
Built from the ground up on a shoestring budget Nicole Ashby learned by intelligently marketing her business to media companies in print, radio and television, she could have her message and strong value proposition marketed out for her - for free by them ... through large, targeted networks or people perfectly aligned to her business who would in turn become customers and create a platform for FIFO Families to grow upon.
Nicci is the mother of 3 children.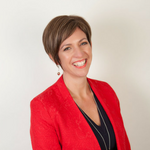 Katrina Giura – Gloss Marketing Communications
Gloss Marketing Communications is a boutique marketing agency based in Perth that services the South West, run by Katrina Giura and Megan Del Borrello who have over twenty five years combined experience that covers all aspects of marketing.
Katrina has worked in the marketing industry for the last 9 years after completing her Degree in Marketing & Public Relations. Having worked as an Agency Manager at a Digital Agency, she has extensive experience across a diverse range of industries with implementing marketing strategies, email marketing, social media and websites.
She enjoys all areas of marketing but her passion lies in working with business to develop and execute targeted campaigns. Katrina has been a speaker for various seminars and business associations.
Katrina has a 3 year old daughter and a 4 month old son.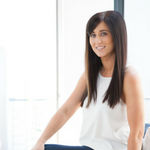 Jade Smith – Salon Sugar
Jade Smith, owner & founder of the uniquely appointed Salon Sugar; Beauty Boutique, Brow Bar, Lash Lounge and Makeup Boudoir.
Qualifying in business & beauty therapies in 2007, Salon Sugar began as a home-based business.
Through travel & training, Jade was heavily inspired by international spas & salons recognizing a lack in Bunbury. Her experiences resulted in compiling the paramount aspects & inspirations influencing Salon Sugars decor, emulating the most prestigious salons in the world.
Salon Sugar was awarded the national award, Salon of the Year in 2014 followed by the people's choice award - Bunbury's Most Loved Business. 2015 Salon Sugar received first place at the South West Small Business Awards, Service industry along with the Business Achiever Award just to name a few. Being a finalist for the last 4 years, 2014, 2015, 2016 & 2017 in the Business Person of the Year & the Young Business Achiever has Jade striving for the win this year!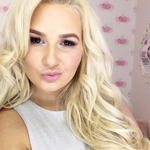 Morning Tea
Enjoy a delicious selection of platters served at your table, with tea, coffee and juice.
*Please advise us of any dietary requirements.
100 Women
Our philanthropic partner is 100 Women, an organization that we are proud members and supporters of. 100 Women is a giving circle that demonstrates how everyday people can become philanthropists by combining their financial and intellectual forces to contribute to a world where all women and girls can live safely with access to health, education and economic freedom.