Description
In this first event of the Behind the Brand series we hear from 3 South West businesswomen who have built successful businesses all whilst navigating various roadblocks along the way. Join Gloss Marketing Communications for networking and morning tea as these businesswomen share their career journey and tell their personal story of how they have got to where they are today. We will then finish with a panel Q & A.
Our amazing speakers:
Stacey Murray – Murray HR Solutions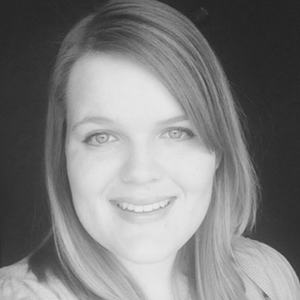 Stacey has 7 years' experience in human resource management, having worked with businesses ranging from small and medium sized businesses and not for profits, up to large national and global firms. With specialized recruitment experience within a broad range of white, blue and orange collar industries, Stacey started Murray HR Solutions after her son was born and enjoys assisting employers build simple, cost & time effective, and compliant recruitment strategies and processes as part of a broader HR plan to attract, hire and retain the best people for their business. She is a Member of the Australian Human Resources Institute and holds a degree in Human Resource Management & Management.
Natalie Adams - Kuka Furniture Bunbury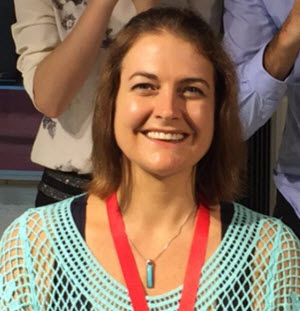 Kuka Home is a quality furniture gallery with a difference. Bringing the latest in European designs to the South West. Located in Bunbury but supplying homes and businesses with furniture throughout Australia, owner and director Natalie Adams has found a niche in the furniture market.
Natalie was born into the furniture industry and found her passion for it at a young age. Working overseas and interstate for many well know companies in both the domestic and commercial sectors. In 2002 Natalie was part of the team that brought "Snooze" into the WA market. Running the flagship store in Osborne Park. A few years later when Forty Winks decided to head to W.A they approached Natalie to be involved in their launch into the market and for her to own the Osborne Park store. This was a big year for Natalie, moving from store manager to store owner and in the same year having the first of her three children.
After seven years with Forty Winks, Natalie and her family sold their Osborne Park store and made the sea change to Bunbury. After a couple of years break from furniture the opportunity to open a Kuka Gallery came her way. Supplying stylish, high quality furniture direct from the manufacturer reignited her passion for the industry. Two and a half years later Kuka Home is a successful business supporting the local community and provided unique furniture to it's customers.
Natalie sees herself as very fortunate to be able to run Kuka Home at the same time as being a wife and a mother of three busy boys.
Katie Van Den Brand – Maker & Co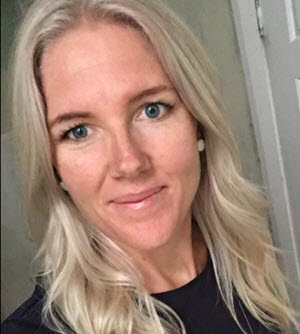 Katie Van Den Brand, is a 34 year old Mother of two (2, 4) and Director of Maker + Co (Co-Working, Innovation, Creativity) in the Heart of Bunbury, as well as the Vice President for the Bunbury Chamber of Commerce and Industry.
Katie has had a varied business background, qualified in Psychology and Management, Education, and Behavioural Safety, and has worked across the not for profit sector, government, mining, and small business over her career. It was while working in the mining industry, that Katie took Maternity leave to have her first child, Evie, in 2012, which followed unexpectedly very quickly with Zev just 20 months later, who was born 3 months premature. It was during Maternity leave that Katie realised that her constant dreams of 'doing it for herself', that were always pushed to the backburner because of FEAR, just had to be followed, and took the steps to get back involved in the business world, increase her networks, and ultimately join a partnership with another entrepreneurial inspiring mother, and run Maker + Co.
Katie is passionate about women, especially mothers in business. Entrepreneurship, innovation, and the creative sector in the South West are also driving forces and most of all, providing a strong role model for her children.
Your Hosts
Gloss Marketing Communications is a boutique marketing agency started by 2 friends and Mum's - Megan Del Borrello and Katrina Giura.
Megan has over 15 years marketing experience, with a keen interest in educating small business and not for profits to help them understand the online space. Megan is a member of the Australian Institute of Marketing and an Advisory Board Member of 100 Women and has a 2 ½ year old daughter.
Katrina has worked in the marketing industry for the last 8 years after completing her Degree in Marketing & Public Relations. She enjoys working with business to maximise their return on investment online and offline. Katrina has a 2 ½ year old daughter.
Megan and Katrina have also been speakers at various seminars and business associations and as Mum's of toddlers they are both aware of the challenges of running a business whilst being the primary carer to a small child and have written several Blogs on the topic.
Morning Tea
A selection of sweet and savoury items will be provided for morning tea, along with tea, coffee and juices.
*Please advise us of any dietary requirements.
100 Women
We are proud to support 100 Women, a giving circle that demonstrates how everyday people can become philanthropists by combining their financial and intellectual forces to contribute to a world where all women and girls can live safely with access to health, education and economic freedom. $5 from each ticket sale will be donated to 100 Women.