Description
Behavioural change: building a culture of environmental protection
In this session, we will explore the science of behaviour change and look at how it can help us encourage people to take more responsibility to protect the environment.
Victoria's environment protection regulations are set to undergo a massive transformation with the introduction of a General Environmental Duty coming into effect on 1 July 2020. The new laws place much more responsibility on organisations and individuals to do their part in protecting Victoria's environment. Behavioural change science will play a vital role in influencing Victorians to help them comply with their obligations to protect the environment from pollution and waste.

The seminar will consider several important questions, including:
How can we engage people to prevent harm to human health and the environment from pollution and waste?

How can we tailor messages to different groups of people with widely different attitudes and motivations?

Can we use behaviour change science to bring about effective long-term behaviour change for the benefit of our environment?

The session will feature international guest speaker Dr Jeni Cross – Director of the Institute for Research in the Social Sciences at Colorado State University. Jeni's research has been published in journals from over a dozen distinct disciplines and her Ted Talk, The 3 Myths of Behaviour Change, has been viewed more than a million times and adapted in dozens of courses across the globe.
Event times:
Live audience:
12:00pm - 12:30pm - Registration and networking (a light lunch will be provided)
12:30pm - 2:00pm - Presentation and Q&A
Live-stream:
12:30pm - 2:00pm - Presentation and Q&A
View the seminar via live-stream here.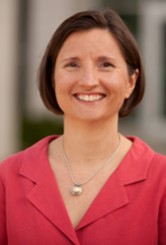 Dr Jeni Cross
Dr Jeni Cross is a Professor in the Department Sociology, Director of Research at the Institute for the Built Environment, and Director of the Institute for Research in the Social Sciences at Colorado State University. She received her PhD in Sociology from the University of California at Davis. Her areas of expertise include conservation, community development, organisational network analysis, social norms, and behaviour change. Jeni's passion is applying the tools of social science (theory and research methods) to help communities and organisations create thriving communities and transformational change. For example, she has created social marketing projects to improve radon mitigation, reduce substance use, and increase energy conservation. Her current projects include working with NGOs, municipalities, and governmental agencies to seek new strategies for regenerative development in cities and agriculture.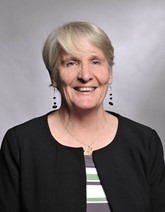 Dr Andrea Hinwood
Dr Andrea Hinwood was appointed as Victoria's first Chief Environmental Scientist in 2017.
Dr Hinwood is an accomplished environmental scientist with specialist expertise in environmental exposures and human health.
Dr Hinwood was previously an Associate Professor at Edith Cowan University and held appointments as a member and Deputy Chair of the Environmental Protection Authority of Western Australia and a sessional member of the State Administrative Tribunal of Western Australia.



EPA's Environmental Science Seminar Series
The Environmental Science Seminar Series are free public events addressing issues which affect the environment of Melbourne and Victoria. Each event explores how science is, or can be, used to reduce the impact of these issues. Guest speakers provide insights into environmental science topics such as air quality, the impact of urban green areas, transport, planning, noise and water quality. All events are live-streamed.