Terrarium Building Wabi Kusa Style Terrarium
About this event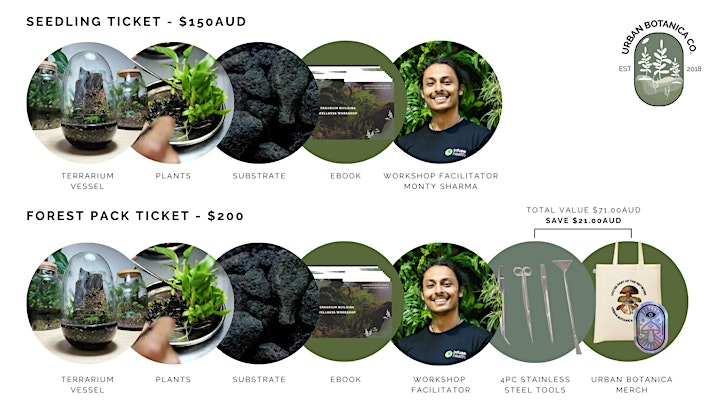 Ever wanted to create your own terrarium but just didn't know how? Well... Urban Botanica Collective has got your back! Wabi Kusa is the art of arranging different aquatic plants growing on a substrate medium in the shape of a ball. The term "wabi-sabi" in Japanese, means something that is natural yet imperfect in which one can find beauty.
On the day we start off with some learning about some basic 101 to plant care, a demonstration on how to build a terrarium, get your hands dirty building your own terrarium!
Where: Onwards Studio (6 Torpey Place Hamilton Australia)
When: Saturday, 12th Febuary 2022 10:30am-12:00pm
What's included in the day:
- Terrarium Building taught by Monty Sharma
- Terrarium Building E-Book
- 3 x Plant Culture of Your Choice
- Soil, Rocks, Charcoal (all media included to build the layers of the Terrarium)
- Moss & scaping materials
- Terrarium vessel
What do you need to bring?
1. If you intend on buying supplies, anything outside of what's provided ensure you bring along some cash or a card.
2. Wear comfortable clothes and extra brownie points for nature/plant inspired clothing!
Come have a fun filled day gardening, taking a break from your busy life and hanging out with like minded people!
COVID precautions will be taken on the day to ensure everyone is safe and supported.
Get in touch with me via:
Email: monty@urbanbotanicacollective.com
Instagram:
@urban_botanica_collective
Mobile: 0413339172
Stay Planty,
Monty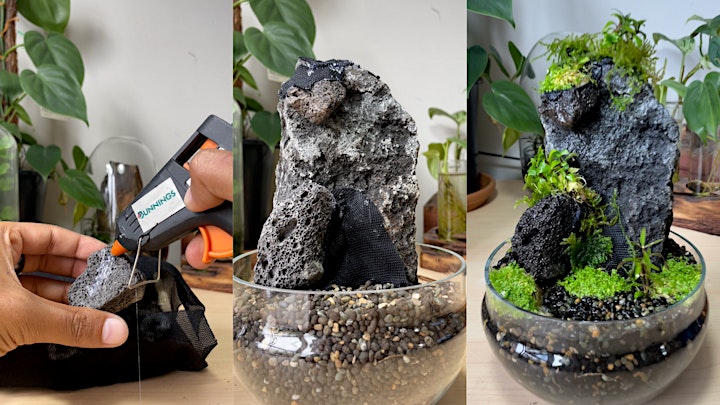 Organiser of Beginners Wabi Kusa Terrarium Building Workshop
Engaging with community and empowering urban populations with nature it at our core value.
The positive effects of nature on our mind body and soul can work wonders for your health. I'm now I'm spreading this knowledge and empowering people up the East Coast of Australia.
We believe that nature is not only an amazing way to connect to yourself, but other people too!