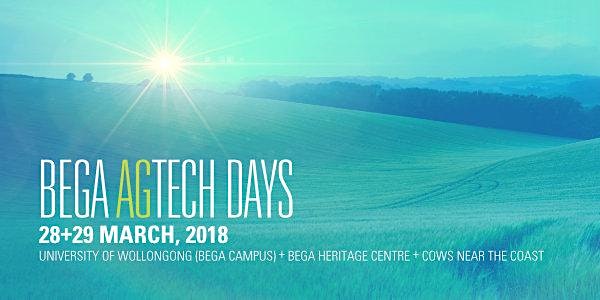 Bega AgTech Days : Food Security with Smart Trade Marks and Blockchain (Beg...
Location
CoWS Near The Coast
209 Carp St
Bega, NSW 2550
Australia
Description
On the Far South Coast/NSW, as part of the Bega AgTech Days programme :
Food Security with Smart Trade Marks and Blockchain

Featuring David Elliot from Canberra-based Agile Digital, one of the foremost authorities on Blockchain implementation for Food provenance assurance
Event to be held at CoWS Near The Coast, Bega
Food Security with Smart Trade Marks and Blockchain

Agile Digital have designed an extensible API-based solution for IP Australia that allows 3rd party software providers to build apps to link, in real-time, to a system to verify a digital signature, and more broadly the supply chain history of a product. Ostensibly this "provenance solution" is ideal for confirming the complete authenticity of exported Australian produce.
This solution could have significant appeal in Asian markets, especially China, where the authenticity of Australian products is highly prized.
David Elliot, CEO of Agile Digital will present on the solution they have created and the potential impact his can have on Australian produce sales locally and in overseas markets.
*** PLEASE NOTE - EVENT DETAILS SUBJECT TO CHANGE AT SHORT NOTICE - Check the website intoitsapphirecoast.com for updates on the programme of events during Bega AgTech Days***
The event is being organised by the Sapphire Coast's local technology
and business group IntoIT (visit www.intoitsapphirecoast.com), in association with the Canberra Innovation Network (visit cbrin.com.au) and Lighthouse Innovation (visit www.lighthouseinnovation.com.au)

IntoIT is a non-profit organisation run by volunteers.
Any enquiries, please email:
admin@intoitsapphirecoast.com