Tribute concert for Beethoven's 250th anniversary performing cello sonatas & variations - performed by Greg Tuske and Stephen Van der Hoek
About this Event
A concert series inspired by the fact that Beethoven's 250th anniversary fell into 2020 with many Covid-19 issues and cancelled concerts. This is a tribute concert to catch up with all those missed concerts.
There are two concerts on 24 January Sunday 3pm and 7 February Sunday 3pm at Unley Uniting Church.
Ticket options are available for both concerts and each concert on your preference. However, we give you 10% discount on both concerts ticket.
All concession ticket holders will need to verify themselves at the door with photo ID.
The concert will be performed by Greg Tuske on cello and Stephen van der Hoek on piano.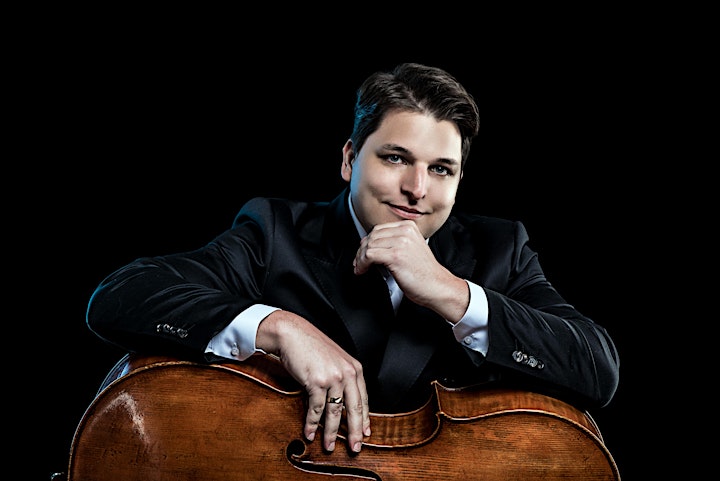 Greg Tuske - Cello
Greg has had extensive experience as a performing artist as a soloist, chamber musician and orchestral player- performing in many countries such as Australia, Switzerland, Poland, Israel, Belgium, Hungary, Italy, Austria, U.K., France, Germany, Croatia, Slovakia, Ukraine, Romania, Spain, Korea, China, Portugal and Monaco. He has played with artists such as Maxim Vengerov, Liviu Prunaru, Jose Carreas, Anna Netrebko, Istvan Vardai. He is currently freelancing as a soloist, chamber musician and teaching in Adelaide.
Stephen van der Hoek - Piano
Stephen van der Hoek is married to Mary-Ann, and together they have six daughters and two sons.
Stephen was ordained as a Lutheran pastor at the end of 2008, and served the Gippsland Lutheran Parish until 2014, with five congregations at Traralgon, Warragul, Sale, Bairnsdale and Yarram, and a Sudanese fellowship. He also served St Mark's Lutheran Church, Mt Barker, South Australia, and the Maryborough-Childers Lutheran Parish in Queensland.
Stephen is a well-known musician in Adelaide, having played piano and organ from an early age. He studied mostly under the Russian-born teacher, Irina Lioubimova [I-REE-na, Loo-BEE-mo-va]. In 1998, he won the Junior Piano Concerto competition in the Adelaide Eisteddfod for his performance of Saint-Saëns' [pron. SAH SONS] Piano Concerto No 2, and also was the South Australian state finalist in the National Yamaha Piano Competition in 1999 held in Sydney. He also holds a Licentiate Diploma in Piano from the AMEB, and was awarded the SA state prize for Associate Diploma candidates in 1999. In August 2008, he won first prize in the Adelaide Eisteddfod Senior Piano Concerto Competition, playing Medtner's Piano Concerto No 2. In November 2008, he was the national winner of the 5MBS Young Performer of the Year award held in Sydney, which enabled him to take up a travelling scholarship to the United States.
Stephen has also won prizes for composition in both Adelaide and Sydney, and has composed many works for instruments, solo voice and choir. In the last two years, the Kapelle Singers of Adelaide have performed two of his compositions in their annual Christmas concerts.
Currently, Stephen is living in Adelaide, and is the principal organist at Bethlehem Lutheran Church.