About this Event
We all want to reduce the plastic in our lives don't we?
I've committed to not using cling wrap again, so that means a lot less plastic waste in landfill and in the oceans, and a lot less plastic in my food. It also means exploring alternatives such as Beeswax Wraps instead of plastic wrap. Our bees produce wax and plenty of it, so we'll go through the process that you need to follow in creating these wax wraps, from bee to being used.
I find the wax wraps to be simply amazing and they are fully compostable too. These wraps are made from pure cotton, beeswax, oils and resins. And while they are expensive in the shops, you can make your own for a fraction of the cost.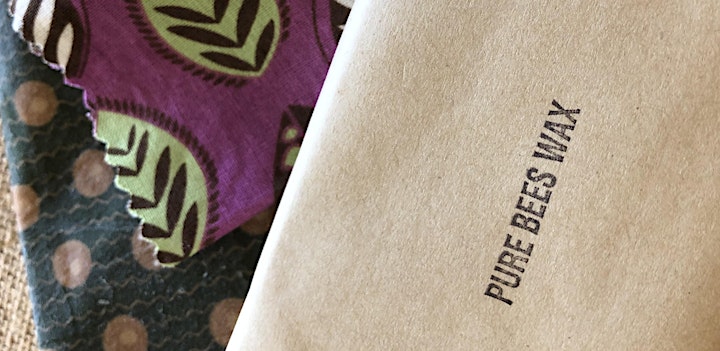 At this fun workshop for just 6 people (so we have plenty of space per person) , you'll make two generous sized beeswax wraps and a useful lunch envelope to carry snacks or sandwiches to work or school. Choose your fabric from my expansive stash of lovely pure cottons on the day.
If you'd like a take-home pack to make more beeswax wraps at home, place an order when you book in for this class. Your pack will contain four generous squares or rectangles of fabric of your choice, beeswax melts to make even more than the four squares in the pack, resin and an applicator. Price $40
*Please bring an apron to wear at the class to save your clothes from wax splashes.