About this Event
Beer Eye With Your Mates Guys LIVE!
Learn about podcast recording plus watch an episode get recorded.
$5 entry
Beer Eye With Your Mates Guys is a Melbourne based podcast where our host Murphy McLachlan chats with a few of his friends (or "mates guys") each week over a different beer.
Murphy will lead a casual chat about the history of 'Beer Eye', how he produces a regular episode (ranging from recording to editing to releasing it online) and answer any queries you might have about the podcast making process and how to make your own.
Our host will then be joined by three guests to record an episode of the podcast live. The conversation will no doubt deviate from beer chat, but Murphy will be sure to share his thoughts on the recent GABS Festival and rate and review one of the beers on tap at Welcome to Thornbury.
--
The Beer Eye With Your Mates Guys podcast has been running since 2015 (the 200th episode is due out in late May) and over its time has featured a vast collection of different comedians and radio/podcast personalities.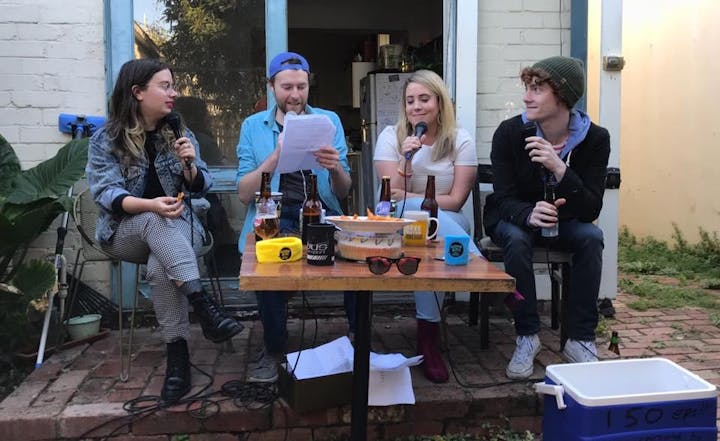 Host Murphy chatting beers with his co-hosts!