A full day beekeeping course covering all the basics of keeping your own hive. We will get hands on and practical!
About this Event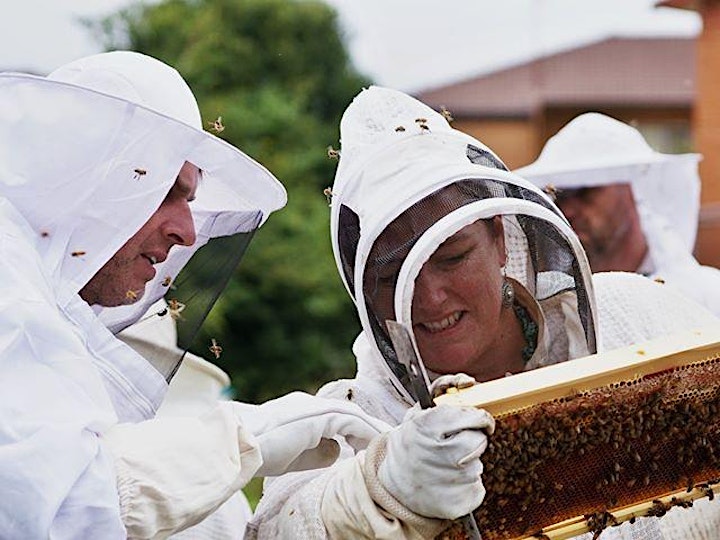 In this course you will delve deep into the knowledge required to keeping a happy, healthy and productive beehive. At the end of this course you will be ready to begin your journey of having a beehive of your own. You will
• Understand different hive styles (Warre, Langstroth, long Langstroth, flow and top bar)
• Know where to place your hive
• Understand the different ways to get bees
• Know what you are looking for in hive inspections
• Understand the life cycle of the bee
• Be able to identify pests and diseases and know what to do about them
• Understand swarming behaviour and what to do about it
• Have an understanding of honey extraction, how and well to get that sweet reward
This day will focus on practical knowledge, taking time to inspect a real beehive onsite and get hands on experience
This class includes a morning tea, and lunch, some take home notes as well as a tasting of honey, and hopefully direct from the hive. This class is for anyone interested in learning about the amazing society of bees, the role of bees in your garden, the method and madness of beekeeping or just learning more about the environment you live in.
You'll need to dress appropriately for this workshop by wearing thick pants such as jeans and a long sleeved shirt. DO NOT wear black as this may endanger you. The natural predators of honey bees are black (e.g. bears) so when they see something big and black coming their way, they will sting now and ask questions later! I will provide PPE for your upperbody and face.