Become your own Gut Guru (start: 9th April)

Monday, 9 April 2018 at 7:00 pm

-

Thursday, 31 May 2018 at 11:30 pm (AEST)
Event Details
Become your own Gut Guru
(8 week program)
Did you know that 70% of your immune system sits in your gut? And did you know that the gut plays a major role in controlling your emotions?
Take over the steering wheel of your health and learn to navigate yourself in this world.
--------------------------------------
"Since I started working with Kris I already lost 8kg in just 5 weeks, my energy levels 

are steadily increasing and I finally love the food I'm eating again. Kris has a very 

unique and special way to motivate people. Working with her has changed my life 

and perspective on health. I feel supported and encouraged along the way. 

I can only recommend working 

with her."

Nicole R.
--------------------------------------
What is this program about?
In this program you will gain access to my favourite tools, frameworks and structures which will empower you to navigate your own path to health and happiness through the jungle of conflicting information. We will cut out the BS and you will finally see clearly what your next steps are. Together, with only a little effort, we will build individual habits and routines that work best for you.
During our bi-weekly calls we will cover all topics impacting your gut, your health and ultimately your mental well-being. The topics include:
Diet and Workout

Mindset

Sleep and Breathing

Toxins

Self-love and Relationships
With the support of our community and health professionals, infused with heaps of fun, you will quickly realise that being happy and healthy is the key to transforming your life and achieving your personal

goals

.
What kinds of challenges do I support people in working on?
People who join this workshop often face one or more of the following challenges:
Feel exhausted or tired all the time.

Suffer from sudden mood changes.

Have gut issues.

Want to lose weight.

Would like to have clear skin.

Want better health.

Want to know which products to buy and how to use them.

Would like to have more energy.

Want to feel and be happier.

This empowering 8-week program is for you if:

You are open-minded and ready for change.

You know there is a healthier you out there and you want to have it.

You have a busy life.

You don't have the time to wrap your head around all the information out there about gut health and are looking for a structured approach,

You are overwhelmed by the conflicting information that's available on gut health.

You are interested in learning about a holistic solution because you feel that health is more than just eating the right foods.

You want to take ownership of your health and you are looking for a habit-changing program that fits into your life.

You are sick of yet another detox, which is simply about giving up stuff.
This program is not suitable for you if:
You are uncommitted and not willing to step out of your daily routine to optimise your health.

You are happy with where you are in terms of your energy levels, mood and gut health.

You know exactly what your next steps are in terms of improving your overall health.

You don't like to smile or laugh.

You are set in your beliefs and are not open-minded.

You are seeking medical advice. In this case I recommend you see a doctor or health practitioner.
Actionable habits for all aspects concerning your gut health.

We give you the building blocks to become your own gut guru.

The incredible role of your gut on all aspects of your life.

An introduction to the not-talked-about factors that impact your gut health.

Clear strategies on how you can sustain gut health even in your busy life.

We're in this together – we're a team and look after each other.

This is not a teaching class – this is about getting YOU into action – empowered through our structured guidance.

Learn from three of my go-to gut health experts.

How gut health impacts a lot more than just your health, learn about the impact on your job, relationships and wealth.

Get your Gut Guru workbook and checklist that will keep you on track.
--------------------------------------
"I

 

am

 

so

 

grateful

 

and

 

enlightened

 

by

 

the

 

knowledge,

 

skills

 

and

 

mindset

 

I

 

was

 

able

 

to

 

get

 

and 

was

 

just

 

overwhelmed

 

by

 

the

 

absolute

 

passion

 

&

 

love

 

that

 

Kris

 

put

 

into

 

the

 

program."

 

Hope

 

R.,

 

CEO

 

Excelsia

 

Studios




--------------------------------------



 
What are the intentions of this program?
Empowerment to own your health

Better digestion

Weight loss

More energy

More time / less stress

Increased happiness

Better health

Stronger immune system
16 webinars with Kris

3 expert interviews

Ongoing support via our private Facebook group

"Gut Guru" workbook with checklists and cheat sheets

Gut friendly meal plan and shopping list

Daily exercise plan
Each week we focus on a different area of your gut health. On our Monday calls we will go through the content and

discuss

your actions and objectives for the week. On Thursdays we will have a Q&A call. For ongoing support, inspirations and discussions, you are welcome to join our private Facebook group.
Preparation: Gut Guru 101
How your gut influences your whole life.

What is impacting your gut health.

Individual goal setting.
Learn which foods support your gut healing process and fuel you with energy so that you can achieve your personal goals in an optimal time.

Learn which foods and eating habits do not support you.

It's so much more than what you eat, it's also how you eat.
• 
Realise the benefits of physical exercise for your life and find an exercise regime that works for you. 
• Benefit from the workout high with more energy and feel better. 
Week 3: Mindset

• 
Learn how your mindset can support your gut health and vice versa. A healthy gut is the basis for a happy mind.
• 
Manage stressful situations with our simple tips and tricks to
detach from the situation and
stay focused on your personal goals.
• 
Make better decisions, become self-aware and confident with who you are.
Week 4: Sleep and Breathing
• 
Effective sleep is a key to ongoing health and success. Tips and tricks for sleeping deeper, waking up fitter and achieving more.
• 
Oxygen is what keeps us alive and helps our cells to regenerate. Learn how to get more energy and inner strength from breathing more effectively.
• 
Going back to basics, reducing the toxins that we take in through our skin and saving money along the way.
• 
Recipes to quick and easy DIY products (facial peeling, whitening toothpaste, shampoo and perfume).
• 
Understand what to look for when shopping for make-up or other skin care products - get my list of trusted products.
Week 6: Environment (incl. home care products, connect with nature)
• 
Learn how your environment can support or hinder your gut health.
• 
Make your individual environment toxicity assessment.
• 
Learn easy tweaks on how to integrate more gut healing elements into your personal environment.
Week 7: Self-love and Relationships 
• Unleash your own healing power and love yourself unconditionally. 
• Reflect on your current relationships and create your ultimate support team.
Week 8: Lifestyle Hacks to nurture your own Gut Guru
• 
Commit to your gut guru routines. 
• 
Learn easy tweaks on how to integrate more gut healing elements into your personal environment.
• 
Define strategies for tough times and how to get back on track when you fall off the gut health wagon. 
• 
How to deepen you further research. 
--------------------------------------
"

Kris

 

is

 

so

 

generous

 

with

 

her

 

information,

 

recipes,

 

tips

 

and

 

tricks

 

and

 

her

 

energy

 

&

 

passion 

for

 

dairy-free

 

living

 

is

 

infectious." 

Miranda

 

C.

 

--------------------------------------
Your Host 
Kris Goetz is a lifestyle coach and wellness ambassador, researcher, author, TEDx speaker and CEO/founder of I Quit Dairy. A series of health challenges that began in 2004 following a car accident, left her disillusioned with the medical profession. She was not prepared to take drugs for the rest of her life or have surgery.
With drive, determination and a never give up attitude, she conducted her own research, hired the right coaches, listened to her body and successfully healed all her problems with a change to a plant-powered diet, exercise and lifestyle changes. She is now free of chronic headaches, a major hip injury, is reversing an auto-immune disease, 15kgs lighter, happier and full of energy.
Through her 1:1 and group coaching, workshops and the I Quit Dairy program, she is helping others live a healthier lifestyle so that they too can ultimately achieve their goals in life.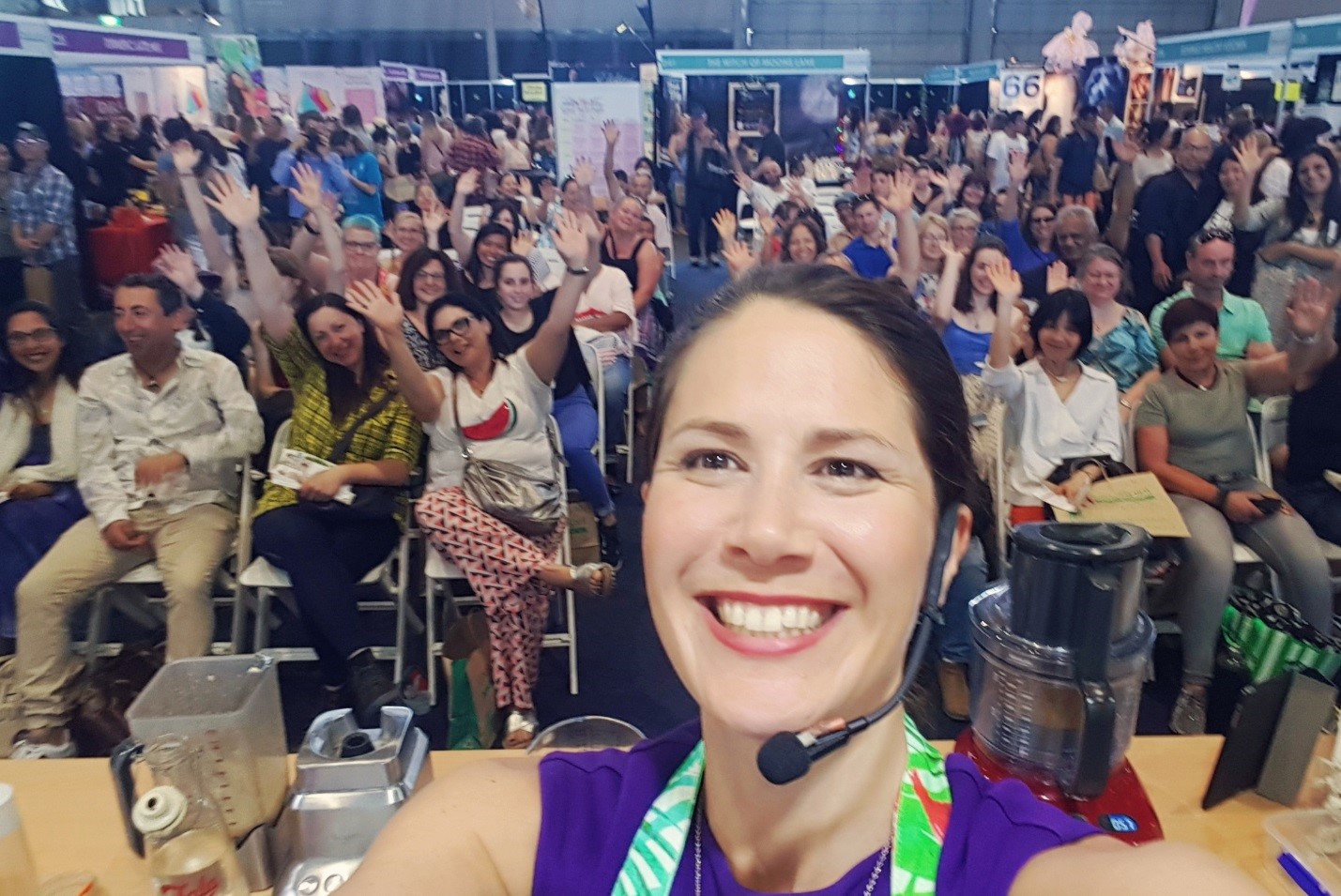 Location and Dates
Program starts 9th April.
Two group calls per week, on Mondays and Thursdays 7pm NSW time (recorded and accessible via Facebook group).
Money Back Guarantee 
We are confident that our Gut Guru Program is the most effective and fun way for you to achieve your health goals. If you find, that the program does not work for you, then we are happy to refund your money back prior to commencing the fourth module.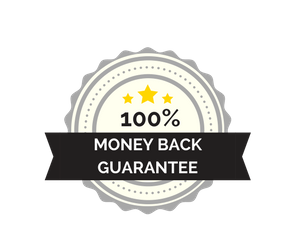 How do you get started? 
Don't Delay - Seats Fill Up Fast, Register Now!
Grab your seat while they last. 
Contact us if you have any questions:

M: 0421188811

Frequently Asked Questions
Is there any support afterwards?
Yes of course! You start your journey with us, so we'll stay in touch. There are many ways you can get support even after your program access is over. 
Facebook: Stay a member of our private Facebook group, exclusive to our participants.
Course Workbook: You will get the full course book, with all recipes, cheat sheets, check-lists etc.
Social Media: Make sure you follow us on Instagram and Facebook  for regular updates, recipes, inspirations, deals or simply saying 'Hi'. PS: we love seeing your dairy-free creations, simply tag #GutGuru so we don't miss them.
Workshops: You can also join one of Kris' workshops and live events. More about this here

Coaching: If you are looking for deeper ongoing support from Kris on your own health journey you can choose to work with her 1:1. Kris only takes on 10 clients at a time to fully commit to the co-operation on their individual health journey. If you are interested in this, please apply here and schedule your FREE 15 minute consultation.
Can you join the program even though you have a food allergy?

Sure you can. Our recipes typically do exclude most of the common allergens, including dairy, gluten, egg and seafood.
Can I do the program with a friend?

Your friends are my friends and they're more than welcome!!! I believe in going through change with loved ones so please YES, do it together and check out our 2 for 1 deal.
Is healthy living expensive?

It doesn't have to be. I'm a minimalist when it comes to the kitchen. Of course, if you already have some fancy kitchen tools, keep them. If you're just starting out, a cheap blender will get you started. As with any lifestyle you always have the option to spend more but I will share heaps of cost-saving hacks when it comes to kitchen tools, ingredients and lifestyle.

When & Where
28 The Rampart
Umina Beach, NSW 2257
Australia

Monday, 9 April 2018 at 7:00 pm

-

Thursday, 31 May 2018 at 11:30 pm (AEST)
Add to my calendar
Organiser
Kris Goetz is a business and lifestyle coach, author, TEDx speaker and CEO/founder of I Quit Dairy. She learned from thought leaders such as Dr. Bernard, Dan Buettner and Louise Hay whose guidance helped to cure her chronic headaches, a major hip injury and lose 15kgs. Kris regularly speaks at health and wellness symposiums in Australia and Europe. Many people who work with her have transformed their health, lost weight and gained more energy.