In this free one hour webinar I am joined by Lana Hill from the Expert Registry where we uncover the opportunities of media.
About this event
Never has there been a better or more important time to get out in front of your target market and be a trusted advisor through these times. Now is the time to raise your profile and share your voice.
There are so many opportunities with media to have your voice heard, become and industry expert and raise your profile and credibility in the process.
In this one hour webinar we will be joined by Lana Hill from the Expert Registry.
If you have ever considered that you would like to be in the media and be called upon to give your expert opinion then this is a must see event.
I can guarantee it will be a lot of fun.
QUESTIONS - we want to answer any questions you have during the event. You can either send these through to jessie@jorkconsulting.com before hand or ask them during the session.
This session will be recorded, so anyone that books will receive a copy of the recording.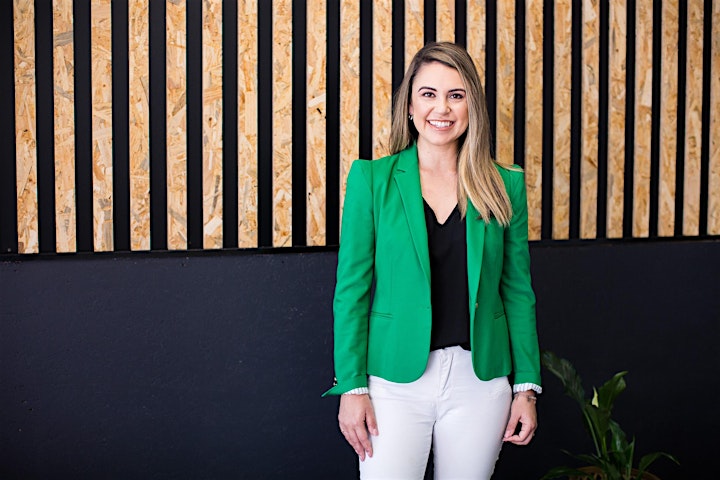 Lanna Hill is a media commentator and trainer, business strategist, speaker, MC and mum of two with a professional background spanning over 18 years across big and small business. After Lanna's award winning career in corporate business, and running her own business consultancy for almost 5 years, Lanna entered the world of media and fell in love. After two years working in talent acquisition for Media Stable, Lanna continues her passion for educating and empowering business professionals and is thrilled to be leading the Expert Registry team as the Managing Director. Lanna is also a regular contributor to local and national media including 9 News Perth, 882 6PR, and has also been published in The West Australian, WA Today, The Age and The Sydney Morning Herald. Lanna also speaks regularly at conferences, business seminars and workshops across Australia and overseas.
Organiser of Become the Expert - Media Engagement for Accountants (Free Webinar)
Based in Melbourne, Jork Consulting is run by Jessie Weatherley, an experienced business sales manager. Jork Consulting is a boutique marketing agency specialising in professional services.
Prior to running Jork Consulting Jessie held several senior management positions with prominent Australian businesses. She brings to this business a wealth of knowledge of sales, marketing, people leadership and coaching.
Jessie is an experienced marketer, having studied both Management and Marketing at Monash University.
In more recent times Jessie has undertaken significant training in online marketing allowing her to advise on both traditional and online marketing techniques.
Jessie has been quoted in major Australian newspapers talking about small business marketing.