Location
Building AF, Auckland University of Technology (North Campus)
90 Akoranga Drive, Northcote
Auckland, 0627
New Zealand
Refund policy
Refunds up to 7 days before event
In spectacular Auckland, Beau Miles presents his latest films with a Q&A. Watch as he goes for a bloody long run and renovates a canoe.
About this event
On his first tour of NZ, Beau Miles will present two brand new films: A Bloody Long Run & Dodgy Canoe Renovation. Both stories are irrelevant, meaningful and cinematic.
Who's this Beau Miles character? Another bloody Aussie. YouTuber, author of The Backyard Adventurer, wannabe farmer and maker of stuff from other people's junk. He needs to shower more. Known for oddball storytelling that aims to make seemingly mundane or hair brained ideas into something that's enjoyable, challenging and insightful.
Tell me about this bloody long run? In December 2020, Beau Miles attempted to be the first person to run the 220km McMillans Walking track. A crude and overgrown track that was cut into the mountains 165 years earlier by mass-murdering pioneer Angus McMillan.
Why is the canoe renovation dodgy? Getting hold of a banged up old fleet canoe that hasn't been used for 20 years, Beau gives himself 24 hours to give it a complete overhaul. In between, at the top of the hour, every hour, he sets off in gumboots to run a mile around his paddock.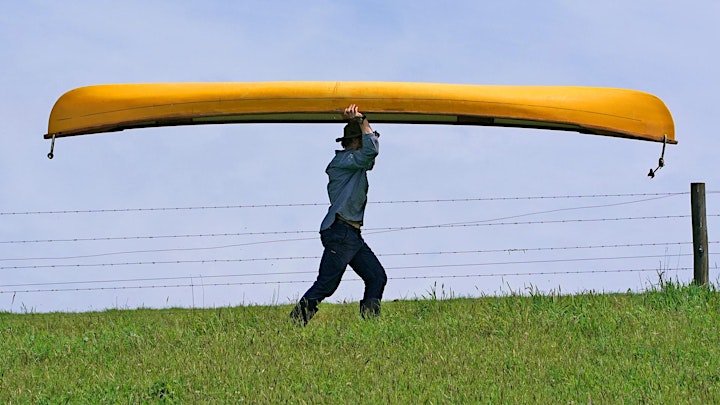 The screening: Starting at 7pm and running for roughly two hours (including intermission) the night will consist of the films, an unhinged talk and Q and A. With doors opening at 6.30pm.
Venue: The Auckland University of Technology will host us for the night at their North Campus (Akoranga). With the seating rules being first in best dressed.
Add-ons: When purcashing your ticket, you can buy a signed copy of Beau's book or join him on a Sunday morning run around Auckland.
Goodonyas!