Sales Have Ended
Registrations are closed
I'm sorry, we have sold out! Stay tuned for our next event!
Sales Have Ended
Registrations are closed
I'm sorry, we have sold out! Stay tuned for our next event!
Description


CFO Advisory has teamed up with marketing strategy specialist Step Change Marketing to create an exciting Q&A session featuring 2 exciting themes: Stump The Strategist and Beat The 'SWAT' Team.
The best way to describe these sessions is as a mix of "The Gruen Transfer", "Whose Line is it Anyway?" and "Thank God You're Here!".
Beat The 'SWAT' Team brings together 50 years of experience to focus on solving the top 3 problems for real businesses live on stage.
Stump the Strategist brings together some of the best strategic minds to solve your marketing problems live.
This is not a seminar or death by PowerPoint, it's a celebration of creative and strategic thinking live on stage. It's your chance to throw your chewiest business and marketing challenges at our experts and have the issue solved there and then.
Both teams will be up against the clock with only 9 minutes to solve the problem.
Beat the 'SWAT' team
Business Growth Specialists Neil Livingstone and Andrew Jetson will be looking to tackle the top 3 business issues from 2 business owners in the audience.
By simply answering a few high level questions on their business and identifying the 3 key business issues, Neil and Andrew will then outline:
How to solve the 3 nominated issues

An overall business plan for next year

How best to grow your business

How to run your business more profitably
Everyone in the audience will gain real value for their business from the ideas and strategies being developed there and then.
Neil Livingstone

Founder and CEO of CFO Advisory

25 years in blue chip organisation

Expert in developing business growth strategies
Andrew Jetson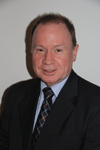 CFO Advisory Partner

Experienced CEO and CFO

Proven success in growing companies across Asia-Pacific
Stump the Strategist
This is your chance to throw your chewiest marketing challenge at 3 renowned strategists from Step Change Marketing and have the issue solved there and then in a race against the clock.
Better yet, to make sure they delivering real advice and not just regurgitating buzzwords and jargon, they've built in a 'BS detector' where the audience gets to vote whether the strategists 'Passed' or were 'Stumped' – and the good news they've yet to be stumped!
Ashton Bishop

Head of Strategy, Step Change Marketing

An expert in how brands can grow by outsmarting their competitors

14 years experience across international brands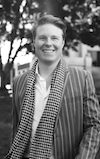 General Manager, Step Change Marketing

30under30 - Top Marketer in Australia, 2012

Co author and guest speaker on marketing strategy
Glenn Bartlett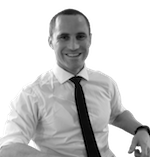 Strategy Director, Step Change Marketing

15 years experience with 3 top global brands

Committed to clarity in strategic thinking to drive business results
Visit Stump The Strategist website for more details.
Plus after each 9 minute segments you get to vote on whether the respective teams have solved the issue or not.
There will be lucky draw prizes and prizes for those who ask the quesions or talked about their top 3 issues.
Reserve your place – NOW
Tuesday, February 25, 2014 from 6:15 PM to 8:00 PM (EST) at
Australian National Maritime Museum
(2 Murray Street Darling Harbour)
Click here to register now and secure a seat – Numbers are limited so register
now to avoid missing out!
Buffet and drinks will be available through out the seminar.