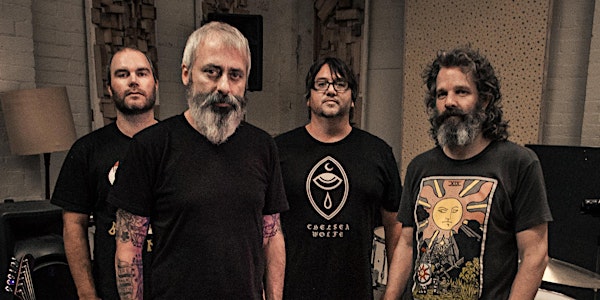 Beastwars 2020 Australian Tour MELB
Beats Cartel, Panhead Custom Ales and Heavy Mag Present
Event Information
Performers
Location
Stay Gold
133 Sydney Rd
Brunswick
Melbourne, VIC 3056
Australia
After a triumphant Australian visit earlier this year, New Zealand heavy act Beastwars return to Australian shores in February, spitting out
About this event
After a triumphant Australian visit earlier this year, New Zealand heavy act Beastwars return to Australian
shores in February, spitting out a sharp three date run up and down the East Coast in support of new single
This Mortal Decay.
With a new found perspective and deep understanding of the fragility of life stemming from vocalist Matt
Hyde's recent battle with cancer, the band are back in world-class form and will return to Australia on the
back of sold out shows at the Gershwin Room in Melbourne and one of the most mesmerising Dead of
Winter festival sets ever layed down to a packed 1500 strong crowd at the Tivoli in Brisbane, earning them a
new army of Australian fans.
Promoting gargantuan new single This Mortal Decay, the introspective work was the last song written for
latest Beastwars album IV and also the most triumphant, shaped by Hyde's recent experiences delving into
the abyss. LISTEN
Beastwars' 4th album IV has been lauded around the world, debuting domestically at number 1 on the Top 40
album charts and seeing the band nominated for Best Group and Best Rock Album at the New Zealand Music
Awards this year, a nomination they've amazingly earned for every album release.
"A thunderously heavy and life-affirming listen" METAL HAMMER UK
Be prepared to have your mind blown (again)... Beastwars are the real deal. This Mortal Decay 2020
Australian Tour stops in Melbourne on Thursday 06 February at Stay Gold. National supports announced
soon.
For more information or interview request, please contact bookings@beatscartel.com. Proudly presented by
Beats Cartel, Panhead Custom Ales and Heavy Mag with help from Maric Media.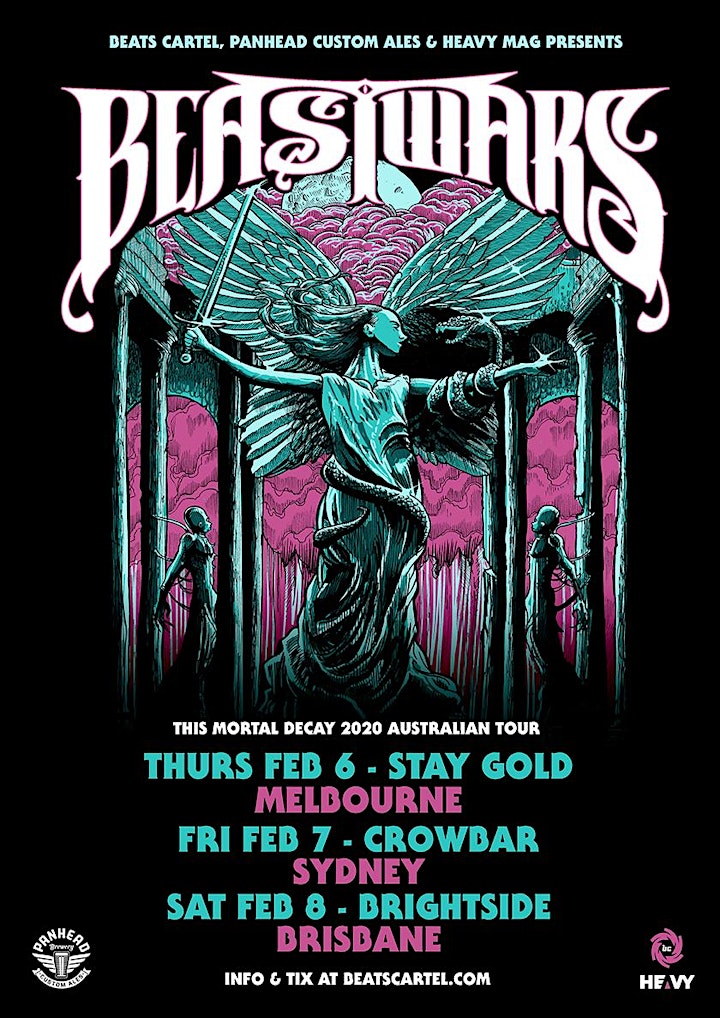 Performers
Date and time
Location
Stay Gold
133 Sydney Rd
Brunswick
Melbourne, VIC 3056
Australia
Refund policy