Be You, Be Fabulous! with Sally Mackinnon & Sarah Conners
Description
Renowned Melbourne personal stylist Sally Mackinnon, and passionate accessory designer and maker Sarah Conners, invite you to an evening of style, wardrobe and make up tips, and Prosecco!
Defining your style, feeling confident with your look and building a great wardrobe can be a challenge. Sally will help you identify your style, feel confident in your look, and build a wardrobe that works with your lifestyle. Accessories can make a good outfit a fantastic outfit, and Sarah will show you the way to build the perfect accessory wardrobe.
Joining the team for this event will be Little Miss Melbourne, Sarah Harrison, telling her story of living a life by design.
What better opportunity to Be You, Be Fabulous!
---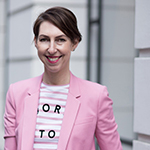 Sally Mackinnon is a leading Personal Stylist and Wardrobe Consultant in Melbourne. Establishing Styled by Sally in 2007, Sally is one of the most experienced stylists in Melbourne. Sally is renowned for her down to earth, intuitive and personable approach with her clients, a reputation also held amongst the retailers she works with. Whether her clients are stay at home mums, professionals or students, Sally's knowledge of body shapes, trends and the local retail market allow her to meet the needs of her clients regardless of their budget.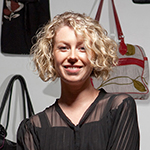 Sarah Conners is passionate about accessories and helping women create wardrobes that work with their lives. Sarah creates classic handbags and accessories in her Hawthorn, Melbourne shop and studio. Often working with each client to create the perfect accessory for any occasion Sarah prides herself on creating pieces that are functional, beautiful and compliment each woman's personal style. Sarah has specialised in making and design high-end accessories for 20 years and brings a wealth of knowledge and experience to her designs and style advice.
---
With our special guest Sarah Harrison from Little Miss Melbourne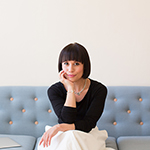 PRESENTING: LIFE BY DESIGN
Who is Sarah Harrison? She's a writer, business woman, workaholic, lifestyler and chronic insomniac. In 2012, she got out of bed at 7am after not sleeping at all, to drag herself to her marketing day job where arriving past 9am was highly frowned down upon (regardless of how late you may have stayed the night before). Exhausted, Sarah said out loud to herself, 'there must be a better way of living than this'. Six years later, Sarah is now a successful 'solopreneur' - a content consultant working with large corporates to improve their customer experience, and is the founder and editor of lifestyle and travel blog, Little Miss Melbourne. Hear from Sarah about the journey that led to where she is today, where she plans to go tomorrow, and why creating a lifestyle that suits YOU and living your life by design, matters.