Be You, Be Fabulous! STYLE & SUSTAINABILITY with Sally & Sarah
Description
Renowned Melbourne personal stylist Sally Mackinnon, and passionate accessory designer and maker Sarah Conners, invite you to an evening of STYLE & SUSTAINABILITY.
Defining your style, feeling confident with your look and building a great wardrobe can be a challenge and making sure that it is sustainable adds an extra challenge. Joining us for our STYLE & SUSTAINABILITY event will be three of Melbourne's most inspiring Fashion personalities each with their own unique approach to finding personal style and keeping it sustainable and achievable. Sharing their passion and style tips will be Leeyong Soo creator of cult blog Style Wilderness, queen of resale Rina Chia from Fash Forward and Instagram influencer @morgs71's Carol-Lea Morgan.
What better opportunity to Be You, Be Fabulous!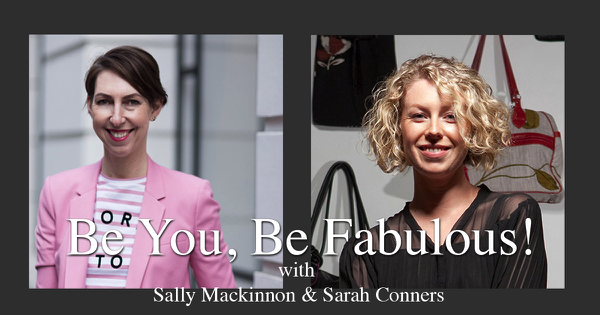 From TV commercials to industry panels Sally Mackinnon and Sarah Conners have been working on fashion and style projects together for years and have now come together to present Be You, Be Fabulous! to share not only their passion for style but introduce women to some of the people they find inspiring. Bloggers, makeup artists and lifestyle experts make up just some of the experts Sally and Sarah bring to Be You, Be Fabulous! as they help you tackle everything from embracing your age to mixing sustainability and style.
Sally Mackinnon is a leading Personal Stylist and Wardrobe Consultant in Melbourne. Establishing Styled by Sally in 2007, Sally is one of the most experienced stylists in Melbourne. Sally is renowned for her down to earth, intuitive and personable approach with her clients, Sally's knowledge of body shapes, trends and the local retail market allow her to meet the needs of her clients regardless of their budget. Sarah Conners is passionate about accessories and helping women create wardrobes that work with their lives. Often working with each client to create the perfect accessory for any occasion Sarah prides herself on creating pieces that are functional, beautiful and compliment each woman's personal style.
---
Joing us for the STYLE & SUSTAINABILITY event will be: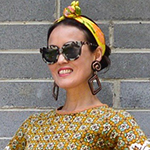 Leeyong Soo is crafty, and loves a secondhand bargain. She is the creator of DIY/opshopping blog Style Wilderness. A native Melburnian, Leeyong spent much of her adult life in Tokyo, including eight years in various roles at Japanese Vogue*. Since coming back to Melbourne her work has mainly been to do with words but in her spare time she fiddles around with fabric, beads and not-quite-right garments to make her own fabulous fashion and accessory creations. With a passion for cruising markets and op shops and finding out about eco-friendly stuff, Leeyong has developed a personal style to envy.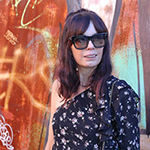 Carol-Lea Morgan is an instgram inspiration creating posts that bring together op-shopping, baking and a love of coffee and wine. Carol-Lea creates beautiful outfits sourced from vintage shops, local op-shops and of course her own extensive wardrobe, she is the perfect embodiment of "shopping your wardrobe" to create stylish and elegant outfits perfect for any occassion. Carol-Lea will share how she shops and chooses clothes that compliment the wardrobe she already has and keeps her looking so great.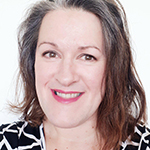 Rina is consignment seller, fashion lover & style stalker. She's also a wife and mum to two boys. For 8 years she successfully ran the hugely popular Take 2 Markets in Melbourne and regional Victoria. Rina founded Fash Forward in 2015 and has steadily built up a list of regular clients and loyal shoppers. She has over 25 years of fashion experience under her belt, specialising in second-hand designer clothing and reselling. She believes that great fashion shouldn't cost the earth.