Be You, Be Fabulous! AGELESS STYLE with Sally & Sarah
Description
Renowned Melbourne stylist Sally Mackinnon, and designer and maker Sarah Conners, invite you to an evening of AGELESS STYLE at the beautiful Kara Baker Salon.
Sally and Sarah are passionate about women finding their style and confidence regardless of age. They have brought together three Melbourne women that each embrace life, style and ageing with an individual and inspirational flair to share their AGELESS STYLE tips and stories.
What a better opportunity to Be You, Be Fabulous!
Joining Sally and Sarah will be Kara Baker, Kerry Pietrobon and Januta Ribinskas.
JANUTA RIBINSKAS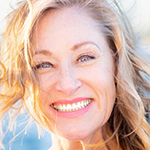 Self described age disruptor Januta is a model & Wellbeing expert. She is passionate about being a role model and advocate for living well, redefining aging and making a positive difference in the world. Januta has worked with 1000's of people including corporate executives, celebrities, athletes and families, helping them reduce stress and become healthier, happier and more creative.
Bringing together her experience in sport, yoga, media, food and alternate therapies Januta launched Executive Wellbeing offering a mindful approach to wellness. She speaks and presents at events and conferences, features in the media and writes for magazines and international online health and lifestyle websites.
She has also been an ambassador twice for Lululemon Athletica, Ambassador for Silverfoxmgmt, advisor in wellbeing, involved in charity events and grateful for her life and family and uses instagram to celebrate age and wellness @age_positive_wellbeing.
KERRY PIETROBON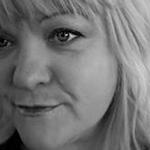 Kerry is the creative force behind Melbourne fashion label Harlow, a label who's core belief is that every woman has the right to find fashion that reflects her personality
Kerry's love affair with Fashion started early and due to lack of "fashionable" clothing in her size, she was forced to get creative. Using inspiration from trends she was seeing in magazines, music videos, movies and on the streets she went about adjusting store patterns and whipping up outfits on weekends and putting her own twist on them. Sometimes frantically putting the pedal to the metal to get a new piece created, just minutes before walking out the door.
This drive and determination to get 'the look' has helped her in her quest to take the plunge and together with her partner in crime & life Angelo, launch Harlow in 2013.
KARA BAKER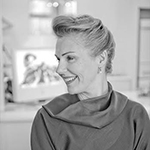 Kara Baker is a fashion designer trained in New Zealand. Baker has worked in the fashion industry in Chicago, London, Antwerp and Australia as a pattern cutter, designer, fashion lecturer and trend and colour forecaster. Based in Melbourne since 1981, her wholesale label SIRENS (established 1984) was part of the independent designer creative push which reinvigorated the 1980s Australian fashion scene.
Baker currently works under her own name. Three collections (autumn/winter, spring/summer and BEACH, a resort wear collection) are presented each year at cocktail party launches. Designs are ordered by appointment, fitted and made to measure for private clients. Working only in natural fibres (wool, silk, cotton and linen and mixes of these), styles are available in a choice of contemporary and vintage fabrics, ensuring unique one-off garments.
---
The hosts for the event are Sally Mackinnon and Sarah Conners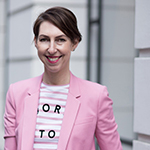 Sally Mackinnon is a leading Personal Stylist and Wardrobe Consultant in Melbourne. Establishing Styled by Sally in 2007, Sally is one of the most experienced stylists in Melbourne. Sally is renowned for her down to earth, intuitive and personable approach with her clients, a reputation also held amongst the retailers she works with. Whether her clients are stay at home mums, professionals or students, Sally's knowledge of body shapes, trends and the local retail market allow her to meet the needs of her clients regardless of their budget.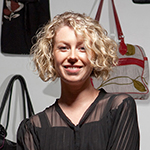 Sarah Conners is passionate about accessories and helping women create wardrobes that work with their lives. Sarah creates classic handbags and accessories in her Hawthorn, Melbourne shop and studio. Often working with each client to create the perfect accessory for any occasion Sarah prides herself on creating pieces that are functional, beautiful and compliment each woman's personal style. Sarah has specialised in making and design high-end accessories for 20 years and brings a wealth of knowledge and experience to her designs and style advice.