Be the QUEEN, So you can Call in Your King (Jul 23-Sept 4)

Sunday, 23 July 2017 from 10:00 am to 9:00 pm (AEST)
Event Details
♥ Do you crave a deeply connected soul relationship with an aligned man who truly meets you on every level
♥ Do you desire to be truly SEEN, appreciated & loved for all you are
♥ Are you independent, empowered & successful in other areas of your life but can't seem to get this relationship thing right
♥ Have you found yourself disheartened by previous relationships, dating experiences, heartbreak or disappointments in love
♥ Feel disenchanted by online dating & the world of insta-tinder-relationships, keep meeting the wrong kind of man or feel like 'all the good ones are gone.'
                                 ~~~~~~~~~~    ★  This program is for YOU ★    ~~~~~~~~~                       
Be the QUEEN, So you can CALL IN YOUR KING…

Especially for awakening women ready to call in soul-mate love, designed to take you on a journey of embodiment to Be The Queen, so you can call in your King.      
The program is a series of seven individual modules commencing with a half day 'Create your vision for love' foundation workshop on Saturday 22 July (10-2pm), then run on a weekly basis on Thursday evenings from 7-9pm in an intimate group session format.                                               
                   ~~~~~~~~~~~~~~~~~~~~~~~~~~~~~~~~~~~~~~~~~~~~~~~~~~~ 
             Dates: Jul 23 Sun: 10-1.30pm | Mon eves 7-9pm: Jul 31 | Aug: 7, 14, 21, 28 Sept: 4            
                  ~~~~~~~~~~~~~~~~~~~~~~~~~~~~~~~~~~~~~~~~~~~~~~~~~~~

What does it mean to be a Queen
This program is about becoming a high value woman that commands & calls in a high value man (Your King) & stops messing around with Knights, Jesters, Jokers & Randy Stablehands...It's about learning the distinction between a man who is ready to be a King, then how to become the kind of woman THAT man wants to be with. 
This program is NOT about masking who you are, or teaching you tricks & strategies to snare a man or make you anything you are not. It's about a deep discovery of truly understanding yourself, what you want in a relationship & why you want it, what a healthy relationship means to you & the kind of man you want to call in who is YOUR King.
Sounds great! so how do we do that?
The program is designed to create a vision for the love you want & create deep healing, transformation, releasing, reclaiming the innate feminine qualities that make us powerfully magnetic to a quality man, learning what & who to say no to in order to create space for that man, practical steps for meeting your ideal partner and the principles for creating an extraordinary relationship…that begins with your relationship to YOU.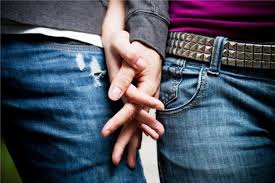 Throughout the program we will:
♥ Create a vision for the type of relationship and lover or life-partner you desire;
♥ Own, honour & love all the parts of you during a transformational journey of practical advice, experiential activities & grounded theoretical information, sharing & discussion in group dynamic;
♥ Deepen your relationship with self & your ability to connect intimately with others;
♥ Identify blockages, unhealthy patterns, defences & ways of self-sabotage in relationship;
♥ Release old ideas of who you are/what relationships are/what men are/who you are in relationship/what love is etc to make way for something remarkable;
♥ Learn how to make better choices – when and what to say no, yes and 'I'm not sure yet' to;
♥ Cultivate self-love, self-nurturing & self-responsibility;
♥ Unleash your inner goddess through divine feminine embodiment practices;
♥ Embody Authenticity, Joy, Personal Power, Playfulness & the kind of Radiant feminine attraction that creates polarity for a man & literally draws him in to you;
♥ Cultivate genuine self confidence & personal power that means you don't need him, rather you choose him because he is worthy of you & deserves your deepest love;
♥ Ownership of your pleasure, sensuality & sexuality as a woman
♥ Balance discernment & boundaries, with openness & receptivity;
♥ How to recognize & be magnetic to the type of man you want to be with & how to make the right man for you feel like a King;
♥ Activate the universal laws of attraction to support you in calling him in;
♥ Learn the principles of healthy inter-dependant relationship how to complement each other to maintain your individuality AND become a Higher Being as a couple
♥ Learn the distinction between neediness & healthy bonding & attachment
♥ Understand what makes a quality man decide if you are someone to 'have fun' with or someone he wants as his partner.
♥ Discover a deeper understanding of the secret language of men: what they really want, mean, how to speak his language and activate a strong desire for him to want to be with, care for and love you as his woman.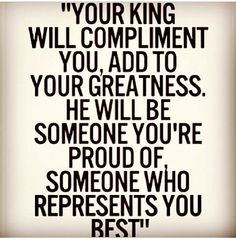 You will walk away with:
♥ The course is a unique fusion of spiritual principles & practical skills, tools, techniques, healing & visioning work, grounded in relationship coaching methodology, transpersonal & traditional psychology principles
♥ Each week you will receive a beautiful course manual filled to the brim with invaluable teachings, special insights, recommended readings & viewings, homework activities & provision to capture your innermost thoughts breakthroughs from the night and map your personal journey.
♥ Evolutionary relationship coaching tools, interpersonal skills & resources for continued extraordinary relating
♥ New mindset and methodologies for creating not only your dream relationship but also deeper self relationship The experience consists of:
♥ Over 16 hours face to face fully facilitated shared soul relationship coaching sessions & workshop over 7 weeks including powerful experiential embodiment activities
♥ Intimate group coaching format that will support you, gently call you on your stuff & hold you accountable to the vision for love you want
♥ Resource Manuals, Workbooks & Individual Handouts each week
♥ Uniquely designed detailed homework activities
♥ Private online community forum for interim support and sharing
♥ Discounted one on one coaching sessions for deeper personal healing (20% discount for additional personal sessions - during and up to 3 months post program)
♥ Discounted expert online dating profile writing services (20% off professionally written profile capturing your true essence & making you stand out to the right men)
♥ Surprise bonus guest speaker throughout the program
PAYMENT OPTIONS (PAYMENT PLANS & CREDIT CARD AVAIL)
~~~~~~~~~~~~~~~~~~~~~~~~~~~~~~~~~~~~~~~~~~~~~~~~~~~~
★ $475 for WHOLE PROGRAM SERIES (Deposit $100 + 3 x $125 ★
~~~~~~~~~~~~~~~~~~~~~~~~~~~~~~~~~~~~~~~~~~~~~~~~~~~~~
EARLYBIRD DISCOUNT: 1st 3 Bookings only $375 (Save $100!) (paid in full)
DISCOUNT PAID IN FULL PRICE - $425 (Save $50) or;
FULL PRICE - $475 (DEPOSIT ONLY $100 to secure your place (+ 3 x $125 fortnightly instalments)
★ Places will fill up fast! ★ Book now or join the waiting list for the next program

Venue: CIty Fringe Venue advised on registration
Looking so much forward to sharing this experience with you
With love, truth & freedom
Michele xoxo
For enquires contact: Michele@withinwithout.com.au
When & Where

Melbourne
Advised on registration
Melbourne, VIC 3004
Australia

Sunday, 23 July 2017 from 10:00 am to 9:00 pm (AEST)
Add to my calendar
Organiser
PROJECT WAKE UP At the individual level Project Wake-Up provides personal mentoring, career coaching & business consulting services for the revolutionaries of our time, bringing meaning to your life and change to the world (Project YOU). At a collective level, as you awaken to your individual purpose, we teach you how to align with others on a similar path, to create supportive like-minded communities, new friends, business partners, or others who may be future co-creators to achieve your collective purpose and amplify your contribution. (Project WE).
WHO DO I WORK WITH Aspiring or established visionaries of all kinds: Facilitators, Healers, Coaches & Creatives, Artists, Educators, Conscious foodies & fashionistas, Social entrepreneurs, Innovators of social change & difference makers at every level. Whether you are still working an unfulfilling 9-5 and just have a feeling you are meant for something more, or you've already made the change but looking to go to the next level, we can create it – together.
 "I always thought somebody should do something – then I realised I AM somebody!" Lily Tomlin
MICHELE PEPPLER Founder & Head Coach Michele is a Melbourne based life-coach, business-mentor and transformational facilitator committed to the evolution of humanity and helping you define your role in that. She works with aspiring change-makers and entrepreneurs of positive societal change world-wide, to step up, reconnect to their truth; their tribe and make the difference they were born to make.
"Here's to the misfits, to the evolutionaries, to the soul-driven, heart-centred human beings who are committed to positive social change and creating a brand new world you want to live in. Let's do it together - for the time of the lone wolf is over" – Michele Peppler To book a 20minute personalised consult for the special price of just $45 (refundable for those who choose to continue on a personal mentoring program) contact
Michele@projectwakeup.com.au BUT I DON'T LIVE IN MELBOURNE Mentoring is available via Skype wherever you are in the world. (Please note payment is required before a consultation time will be booked – details sent via email)