About this Event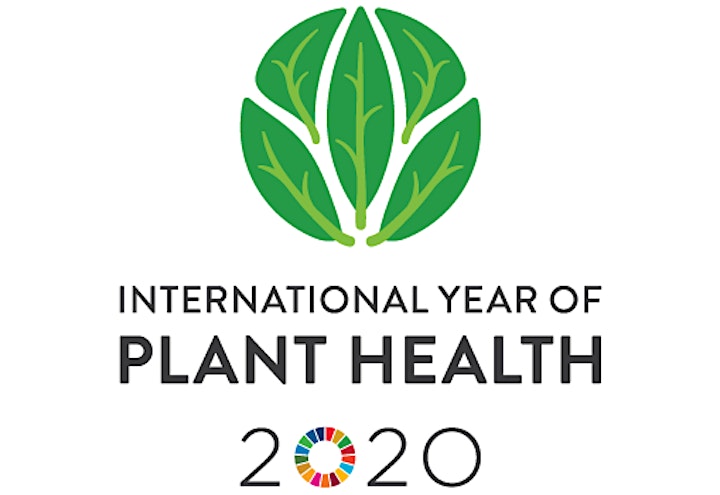 Due to COVID-19 our celebrations have had to go 'contactless'. To get these packs out we are offering postage ($10 for either 1 or 2 packs)
To order your pack click on 'Tickets'.
Australia's Biosecurity Network
NSW Department of Primary Industries plays an important role in protecting Australia's plants from pests and diseases by managing our states plant biosecurity network. From our unique native flora to our fruit and vegetables, biosecurity works to prevent exotic pests and diseases hurting our industry, environment and backyards.
We do our best BUT… WE NEED YOUR HELP!

We've put together this pack to get you ready to help us prevent and respond faster to biosecurity threats!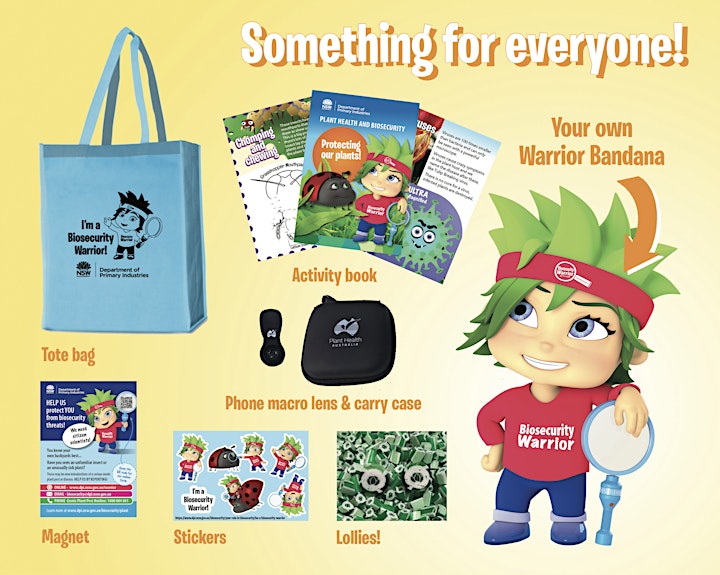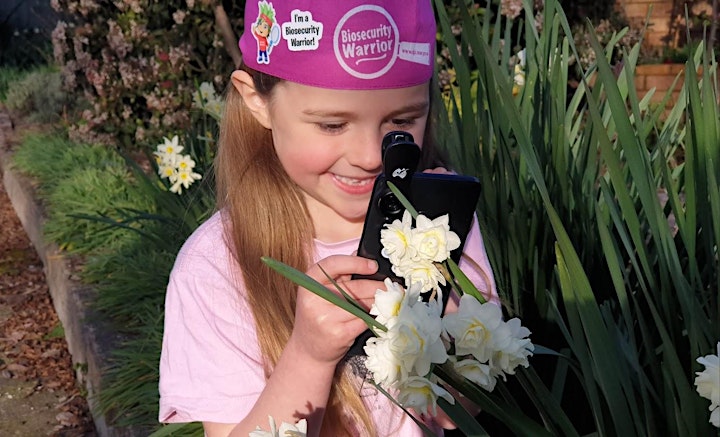 This pack complements the Sydney Science Trail! Join the Biosecurity Warrior and explore plant health more at www.sydneysciencetrail.net.au from August 15.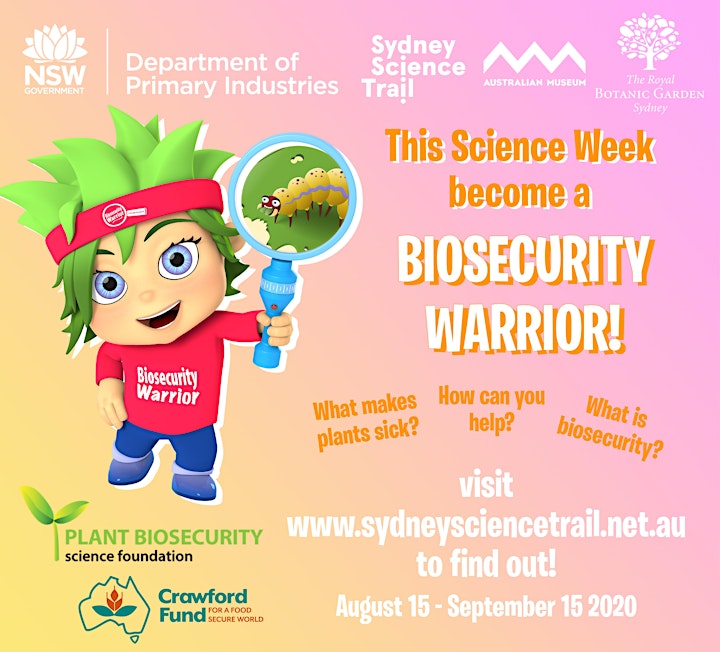 Special thanks to the Australian Plant Biosecurity Science Foundation and The Australasian Plant Pathology Society for supporting this program.


Date and Time
Location
Refund Policy