Description
Fair Work Amendment (Protecting Vulnerable Workers) Act 2017 :
What does it mean and how will it impact you??
Featuring our Guest Speaker:
Tamra Seaton - FCA WA Chapter President, Director MDS Legal
This informal breakfast is for Franchisors, Head Office Staff, Master Franchisees, Regional and State Managers. We will look to hold a separate event for Franchisees and suppliers in due course – so stay tuned!
---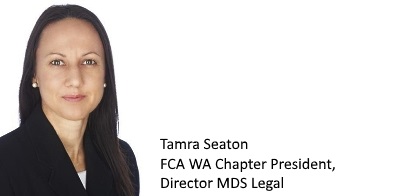 On of the most significant changes to franchising regulation since the enactment of the Code in 1998, BDA is proud to present one of Perth's finest Franchising lawyers, Tamra Seaton Director of MDS Legal.
Join us in a casual breakfast as she highlights the key changes for Franchisors under the Act.
The changes apply to all employers, companies and employees covered by the Fair Work Act – but we will focus on the new compliance responsibilities and obligations to Franchisors and their Support Office Staff.
The Obligations commence 28th October 2017 – are you ready ?
Tamra will also demystify some of the 'Chinese whispers' that surround the changes.
This is your opportunity to hear how the Act will impact your Franchisees and what you should be implementing as best practice for your Franchisees. You may even have a question or two.
Venue: Kailis Bros, 101 Oxford St, Leederville 6007
Date: Friday, 20th October 2017
Time: 7.30am - 9.30 am
Cost: $35 + GST per head

Included is a hot breakfast, coffee and tea on arrival, and the opportunity to meet your franchising peers! The session will be hosted by our Director Mark Fernandez.
There are limited tickets, so don't miss out!