Description
Workplace Health and Safety - what do you need to know?
Meet Hellen Ryan, principal of Solutions4HR and one of our long-term members. Hellen is our guest speaker for April and will be covering all things Workplace Health and Safety.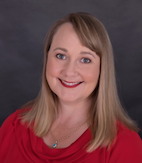 Hellen is a dynamic, down to earth passionate HR professional who understands the role of HR is to help grow the business and minimise exposure to staff related risks.
Some topics covered
Accident, injury and hazard reporting and investigation
Legal obligations
Site inspections
the Risk Matrix and controlling risk
and much more!
Bring your questions - Hellen will be happy to answer any of your questions!
Dietary requirements? Please email info@bbwn.com.au with any special dietary requirements when you book.
Member's Discount Code: Members please see "Facebook Members only" page for discount code or contact info@bbwn.com.au
Bundaberg Business Women's Network Inc aims to provide a supportive, informative environment for business and professional women of all ages where networking and mentoring activities are encouraged. BBWN is a non-political, not-for-profit incorporated association.