BBG helps business owners and leaders to learn, collaborate and grow.
About this event
On 22 September Gill Walker Presents
Five ways to increase business profit – with your CRM
In this highly informative and entertaining presentation Gill will:
Redefine business profit
Show you how can you increase your profit – regardless of industry
Reveal how successful CRM can help you achieve this outcome
With over two decades of CRM project implementation expertise, Gill delivers powerful and practical tips on how you can monetise and measure the value of your CRM. Making it a highly profitable part of your business.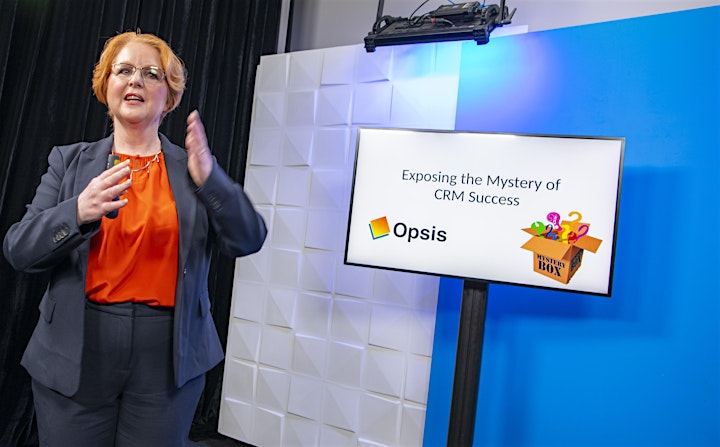 Gill Walker - CRM Success Catalyst
BSc(Hons), Cert.Ed, MCP MCT
Gill's work inspires and excites sales people to use their CRM to improve their revenue, managers discover easier ways to strategise, and technical staff relish the opportunity to contribute to the bottom line.
In the words of some of her clients ...
"The difference Gill made to our CRM and our business is amazing" Katie Sturges, Financial Controller - McKenzie Partners
"Gill walked me through the CRM process, she made the complex simple to understand and gave me the tools to make important strategic decisions." David Nomchong, Managing Director - Global Qi Alliance
"Gill "Walks on Water" when it comes to CRM and I know that she will ask you to define what you really mean and want by CRM." Jack Fraenkel, Managing Director - Motivatories
We look forward to connecting with you at our September Business Forum
Seating is strictly limited. Please register now to avoid disappointment.

Organiser of BBG Brisbane Business Forum
Built by referral marketing specialists, run by professional business development experts and supported by best-of-breed referral tools and training resources; Business Builders Group is re-defining the business growth process.
Each BBG Chapter of 20 - 30 non-competing small business owners and leaders meets once a month at a breakfast forum run by a professional facilitator, where they get to know like and trust one-another in a friendly, high-energy environment.
BBG members own or manage strong cashflow positive businesses and are striving to take their business "to the next level". They are not solo operators struggling to make a profit.
To find out how Business Builders Group can help you achieve your growth objectives, please register to attend one of our monthly Business Forums or a Briefing Session in a location near you
BBG membership is by invitation only and all applications are carefully screened to ensure complementary, non-competing businesses are grouped together.