Buy Perth art and help us raise funds for the next Baysie Arts & Street Fest
About this event
Collaborating with The Laneway Artspace , the Baysie Rollers are hosting their inaugural Art Auction.
Showcasing local Perth artists, this art auction will feature a variety of art, sculpture, ceramic and jewellery. As well as auction pieces, a silent auction and art raffle will be included.
Artworks from these amazing local artists available:
𝑷𝒂𝒖𝒍 𝑪𝒂𝒓𝒕𝒆𝒓
𝑳𝒊𝒍𝒊𝒂𝒏𝒂 𝑺𝒕𝒂𝒇𝒇𝒐𝒓𝒅 - 𝒘𝒊𝒏𝒏𝒆𝒓 𝒐𝒇 '𝑪𝒂𝒔𝒕𝒂𝒘𝒂𝒚𝒔' 𝑺𝒄𝒖𝒍𝒑𝒕𝒖𝒓𝒆 𝑨𝒘𝒂𝒓𝒅
𝑳𝒊𝒏𝒅𝒂 𝑭𝒂𝒓𝒅𝒐𝒆
𝑫𝒂𝒗𝒊𝒅 𝑮𝒓𝒆𝒆𝒏
𝑮𝒆𝒐𝒓𝒈𝒆 𝑯𝒂𝒚𝒘𝒂𝒓𝒅
𝑹𝒐𝒃𝒚𝒏 𝑽𝒂𝒓𝒑𝒊𝒏𝒔 - 𝒄𝒆𝒓𝒂𝒎𝒊𝒄𝒔
𝑴𝒂𝒓𝒊𝒔 𝑹𝒂𝒖𝒅𝒛𝒊𝒏𝒔 - 𝒔𝒄𝒖𝒍𝒑𝒕𝒖𝒓𝒆
𝑷𝒂𝒖𝒍 𝑮𝒆𝒓𝒐𝒏𝒐𝒎𝒊𝒔 - 𝒆𝒎𝒆𝒓𝒈𝒊𝒏𝒈 𝒂𝒓𝒕𝒊𝒔𝒕
𝑮𝒂𝒃𝒓𝒊𝒆𝒍𝒍𝒆 𝑴𝒂𝒛𝒂𝒍𝒆𝒗𝒔𝒌𝒊𝒔 - 𝒍𝒐𝒄𝒂𝒍 𝒂𝒓𝒕𝒊𝒔𝒕
𝑪𝒂𝒕𝒉𝒆𝒓𝒊𝒏𝒆 𝑮𝒐𝒓𝒅𝒐𝒏 - 𝒍𝒐𝒄𝒂𝒍 𝒍𝒂𝒏𝒅𝒔𝒄𝒂𝒑𝒆 𝒂𝒓𝒕𝒊𝒔𝒕
𝑻𝒊𝒏𝒆𝒌𝒆 𝑽𝒂𝒏 𝒅𝒆𝒓 𝑬𝒆𝒄𝒌𝒆𝒏 - 𝑱𝒆𝒘𝒆𝒍𝒍𝒆𝒓
SEE THE FULL CATALOGUE HERE: https://baysierollers.com/art-auction
Order or Proceedings:
1pm - 3pm- Viewing of artwork
3pm - 4pm- Drinks, free nibbles & musical entertainment
4pm - 5:30pm- 1st half of art auction
6pm - 7pm- 2nd half of art auction, silent auction and raffle winners announced
Purpose of fundraiser:
Baysie Rollers hosted an Arts & Street Fest in March 2019. This fundraising event will help gather funding towards the next event that will (hopefully- current circumstances permitting) be bigger & better than last year.
Help us support local artists, local businesses and activate our community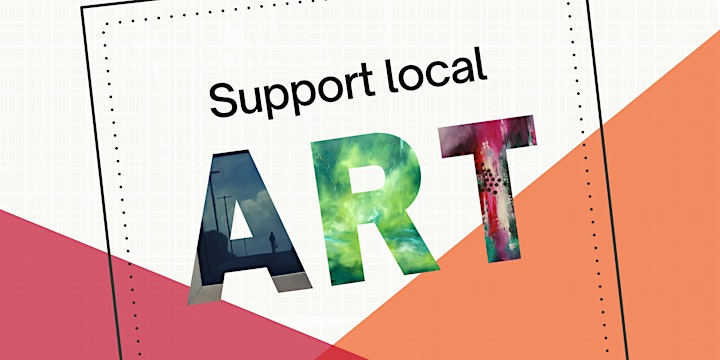 Organiser of Baysie Rollers Inaugural Art Auction