Bathurst Light Straw Workshop

Thursday, 24 November 2016 at 8:00 am

-

Saturday, 26 November 2016 at 5:00 pm (AEDT)
Event Details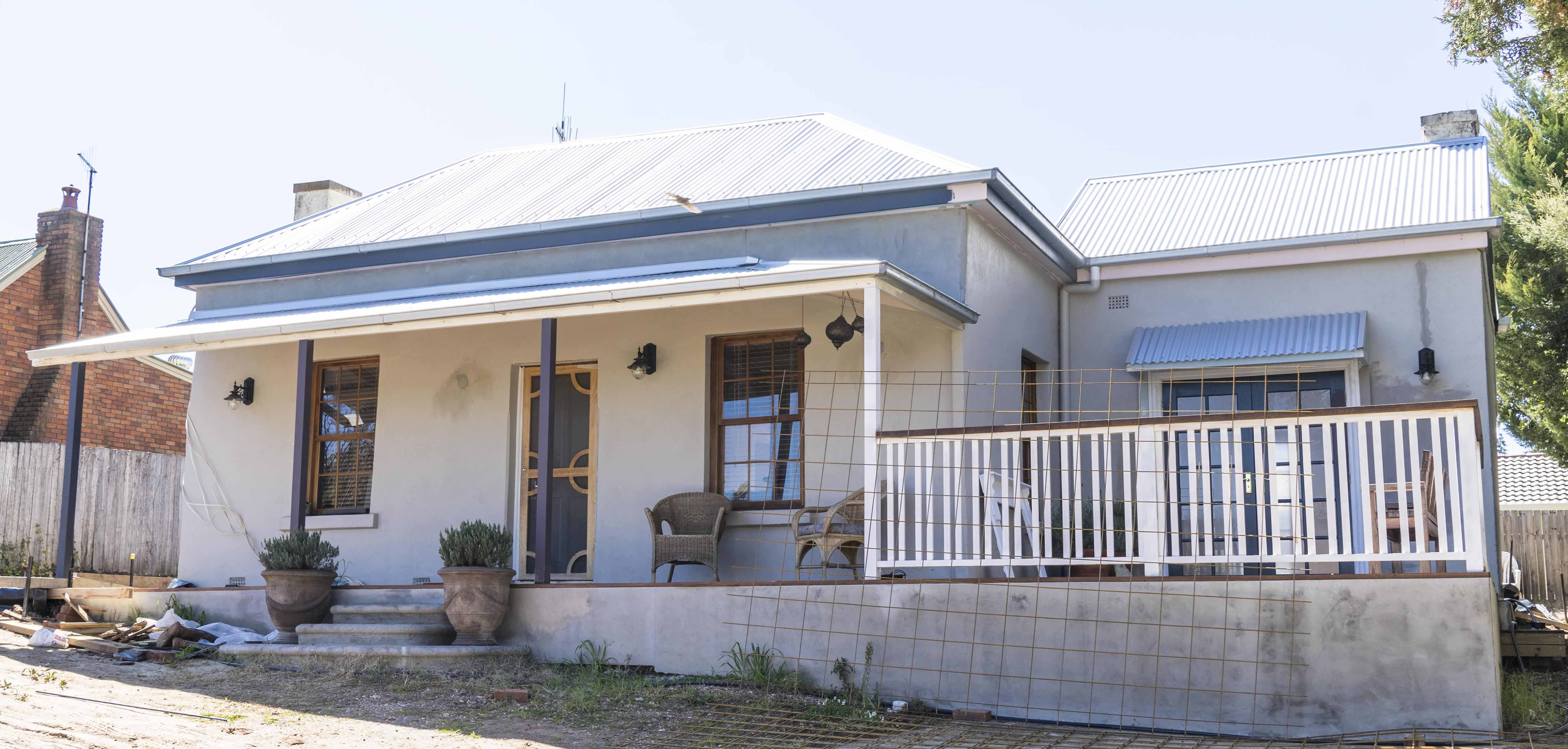 We'd love to see you at another exciting workshop.  This 3 day workshop in western NSW near Bathurst is going to be awesome.
In this workshop you'll transform an already lovely 150 year old pise (earth) home into a larger solar passive home using traditional timber frames with external walls handmade using a light clay/straw method using... our straw canon! 
Light clay/straw (or slip straw or straw/clay) uses straw mixed with a clay slip to create an insulation material with good thermal, moisture-handling and structural properties. More info on light clay straw here>. You'll be lime rendering externally and clay rendering internally.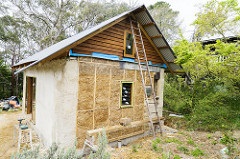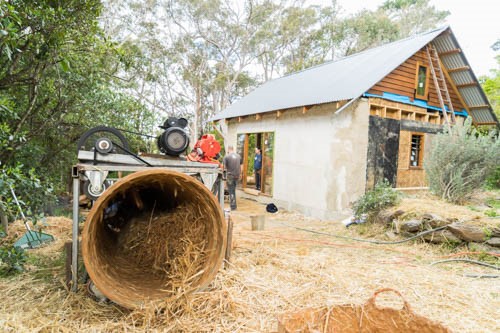 This is a working straw bale workshop that means no spectactors please. There's a small fee of $ 66 per person for 3 days of experience on a natural straw house. The owners will provide morning tea, lunch and afternoon tea. Other people charge $800 ea for these kind of workshops so you're saving a lot. 

This is what you will be doing and learning:
Mixing and packing the light clay/straw into the walls around the traditional timber frames

You'll also do rendering (internal and external), usually the first and part of the second coat of render. This is such great experience so you can practise

You'll see what tools and materials we use, how services are dealt with, how to prepare the walls for rendering. How we prepare the soil and clay before rendering. Best of all, you'll work out if you're up to building your own straw bale home. We normally have work stations so you will rotate and get experience doing all of the jobs on site. It's sure to be a great workshop where you'll meet similar minded people and learn loads!
Date:   24 - 26 Nov Thurs-Sat (3 days)
Time:  8am- 5pm (be prompt for the safety induction)

Address:  Near Bathurst NSW Australia (address tba)

Camping will be not be available on site.
Accommodation in the area:
Bathurst Motor Inn - 02 6331 2222
Country Lodge Motor Inn - 02 6331 4888
Bathurst Panorama Holiday Park - 02 6331 8286 
Family Hotel  - 02 6331 1353
Note: If you would like info on how to build a strawbale home, please do one of our courses as we won't go through specifics or theory. This is a working workshop. 
Conditions
By purchasing tickets, you agree to these terms and conditions:
Your place is booked and confirmed only when we receive your payment

You'll be prompt each day 8am start please

It is a non-refundable/non-transferable deposit even if you don't end up going

If you take photos or videos during the workshop, you'll only use them for personal use

You are fit and healthy and will work the all the days that you've specified

You will give Viva Homes more than 48 hours warning if you cannot attend

You may be photographed or filmed by Viva Living Homes and am happy for them to use the photos in promotional material. If you're not ok with this, tell us immediately & at the workshop

You'll come prepared for work and will bring appropriate clothes (long sleeves & pants) & boots to work in

Before starting work on site, you'll do a safety induction lead by one of our Team
Dietary Needs: Lunch, morning and afternoon teas will be provided. We will try to cater for general needs. However, if you have special dietary needs or food allergies please bring your own specialty foods.
What workshoppers have said about them -
"I just finished another workshop and rendering is now so much easier. Something just happened so I don't have to think about what I'm doing now. It's so exciting!" Shannon
"Amazing experience! Highly recommended! The viva team were incredibly encouraging and it was wonderful meeting like minded people. The knowledge and experience gained was invaluable. Thanks guys :)" Erin
 "The workshop last year was definitely a must and so helpful to have the basic idea of what we are trying to achieve" Ilari
When & Where

Bathurst

Bathurst, NSW 2795
Australia

Thursday, 24 November 2016 at 8:00 am

-

Saturday, 26 November 2016 at 5:00 pm (AEDT)
Add to my calendar
Organiser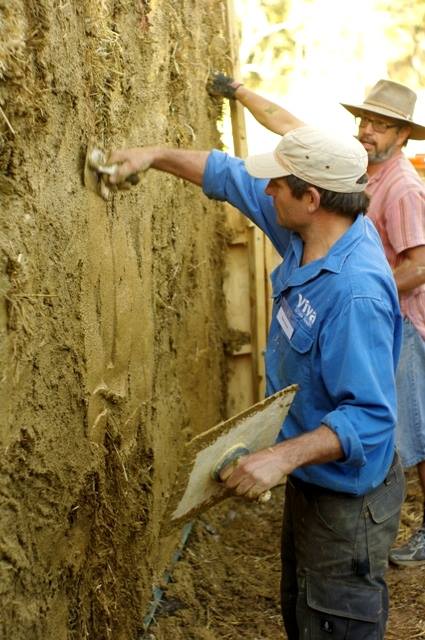 Sam educates builders, architects, owner builders and councils from all over Australia and regularly runs workshops at the Australian Rural Education Centre, Milkwood Permaculture, The HIA Sydney Home Show, Australian Technology Association (ATA) and local councils around Australia. He has built over 30 straw bale homes and have built 3 of his own straw bale homes. He lives in one himself.
Sam's qualifications include:
- Licensed Builder and Supervisor
- Bachelor of Economics (Agriculture)
- Diploma in Building
- Cert IV Carpentry
- Cert IV Training & Assessing
- Building Thermal & Assessment (Australian energy rating course)

- Master Builder with the Master Builders Assoc (MBA)
- NSW Rep & Member of Australasian Straw Bale Building Association (Ausbale)
- Member of Earth Building Association of Australia (EBAA)
- 2014 Excellence in Building awards from the MBA for "Environmental Management" and "Best House under $500,000".