Description
"The best way to predict your future is to create it." ~~ Abraham Lincoln
The first step to achieving a quantum leap is to know what you WANT.
Sounds obvious yet most people do not know what they want.
Enjoy 150 minutes going deeper into the world-class program Thinking Into Results by experiencing the first lesson "A Worthy Ideal".
In-session exercises that help you set big, meaningful goals that really matter to YOU.
Get a big aha about what you TRULY want for your business and life. And how to achieve it.
Leave with more clarity and certainty than you've ever had about your future!
---
Freedom is likely at the heart of what you want.
You want to be able to do what you want, when you want, and with whom you want.
You deserve to do that.

See, the truth is... it doesn't matter where you are right now.
It doesn't matter!
What really matters is that you know what you WANT.
Who were you meant to be?
Have you ever asked yourself that question?
It all starts with goals but not just any goal. Truly worthy goals.
Goals that have real meaning and put a big smile on your face as you wake up in the morning.
The issue is most of us don't know why we have goals.
The purpose of a goal is not to get things, although we will get them.
The purpose of a goal is to GROW.
Imagine what it would feel like to make a big leap in your life.
As human beings we're built to make big leaps - in fact we're drawn to do it over and over - but unfortunately most of us don't know that.
But that's how life starts to feel magnificent and meaningful.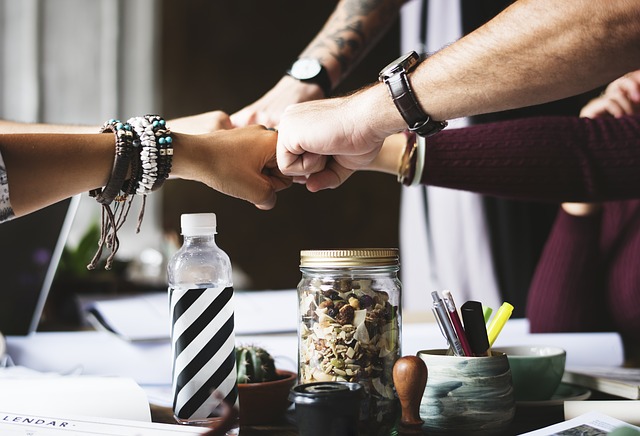 It feels so good because we're growing as a person and that's what we're meant to do.
This is why it's so important you have goals that make you feel inspired, energised and ALIVE.
With your worthy goal in hand begins the journey of discovering your TRUE potential.
There's this miraculous potential already wrapped up in us and we've never brought it to the surface.
What are we waiting for!
We're not taught this in school so don't worry if this sounds unusual. In today's society it is unusual.
But the information is not new; it's thousands of years old.
It's just that most of us today do not know it exists and do not know how to apply it for consistent, predictable results.
One hundred years ago successful businessmen such as Andrew Carnegie, Henry Ford and Thomas Edison clearly understood and used this information to create their life-changing results.
Along the way we forgot this information.
Now we don't even know that we don't know.
However, this is still how life works; it's the way it's always worked.
We are meant to create the future we truly want and become who we were truly meant to be.
No-one is exempt. Anyone can do this. You can do this.
In this 150 minute session you will start learning the following:
The joy and freedom of discovering your true purpose.

Giving yourself permission to go for what's genuinely important to you.

The Lawful Process behind goal-achieving, in the same way 2+2 = 4.

Discover why New Year's resolutions fade so quickly.

Learn how achieve more in the next months of your life than you have in years.


Thinking Into Results - the proven process to turn your goals into reality.
This is goal setting and achieving in a completely different way.
Most people do not go after what they really WANT, they go after what they think they can get.
Did you know that when you have genuine purpose in your life it's not just your income that gets a boost?
Everything gets a boost - radiant health becomes effortless, your weight starts becoming more manageable and your relationships get easier and closer.
You may ask, "How can you be so sure I'm going to achieve my goals?"
It's because the realisation of a goal is based on Universal Laws, as straightforward, consistent and reliable as 2 + 2 = 4.
The problem is, most people set and go after goals in the wrong way.
If you want different results, you need to ignite change at the level where your results are created in the first place – in your thinking.
When you do that, achieving your goals becomes not merely "possible" or "probable"… It becomes INEVITABLE.
In this session you're going to start getting a CLEAR picture of exactly what you TRULY want... and how to start getting it.
There is a proven technique with an instruction package showing you how to create a truly meaningful, exciting goal that shows you who you were meant to be and how to get there.
There is a better way!
There really is, it's called Thinking Into Results and it's in Bathurst.
Join us on Friday August 11th, 2017 in Bathurst.
If there's something you want, you can have it.
I can help you BE more, DO more and HAVE more.
See you there!
Janet
---
About Janet Poole
Since publishing her bestselling book, Janet has been helping businesses and individuals embrace change, get out of the box into freedom, doing what they truly WANT so they can feel truly ALIVE.

When working with Janet you'll discover how to create permanent change and break through roadblocks without trying hard. You'll discover true greatness is achieved without apparent effort.
Janet believes the greatest things are achieved with a light heart and for that reason she facilitates all her sessions with that in mind.
She teaches her clients how to use their free will because she strongly believes you deserve freedom to do what you love and what you're good at, no matter where you're at in your life.
Her quest for the truth led her to over 25 years studying the mind, quantum physics, personal development and leadership through various avenues, and she continues to study daily.
Janet's outgoing, friendly and optimistic nature means she loves the adventure of life. One of her great pleasures, other than good coffee, delicious food and a good laugh, is a meaningful discussion about life.
What others say about the Goals Bootcamp in Bathurst
"I feel empowered to sit down and create action steps for my number 1 goals to help me achieve them."
~~ Amanda Collins
"Janet enabled me to realise that no matter the circumstances my goals are always possible."
~~ Jasmine Ryan
"I like the way the program encourages creativity. Previously my goal setting has been limited to "achieveable" things which were very limiting."
~~ Terisa Ashworth
"I love being forced to think outside the norm. I love getting to know myself deeper and deeper. Although I've already busted many of my paradigms, this session brought awareness to others I wasn't aware of. Things that are limiting what I am able to achieve."
~~ Zoe Butler
"This session opens your mind to our limitations in our life - the awareness of paradigm limits was interesting and plausible. A great session."
~~ Owen Rogers
"A really good intro to the program. You leave the room feeling like you've changed already."
~~ Leanne Noske
"How we learn is something we need to unlearn and relearn."
~~ Daniel McGregor www.WealthTrain.com
---
A note from Janet:

I believe in finding better ways to grow your business and live a better life... and then to share those ideas.
I want you to know I am not taking credit for these ideas.
They are a result of my passion and curiosity to understand the science behind how to unleash our full potential, to learn what makes one person happy and another not. This means I have researched the truth about life and it brings me great pleasure to share it with you.
I searched the world for the best program to create permanent change in a person's life. This led me to the information in this seminar.
It comes from Bob Proctor and Sandy Gallagher, and the program Thinking Into Results because Bob has proved over and over for 55 years that if you are willing to learn and APPLY this information it WILL create permanent change in your life. It certainly does.
I feel honoured to share this life-changing material with you.
See you there!
Janet
www.JanetPooleConsulting.com
www.JanetPoole.com

Exponentially Grow Your Business…
Do What You Love…
Multiply Your Income…
Start a Successful Business…
Enjoy Close Relationships…
Travel More…
Get Out of the Box...
Choose Your Path.