Description
Liz Ainsworth, Occupational Therapist, from at Home Design for Living, in partnership with Royal Rehab will present a bathroom modifications workshop specifically for occupational therapists.
This workshop will provide occupational therapists with:

Knowledge about broad principles for designing bathrooms for domestic homes

Practical information on products and designs to suit bathrooms for older people and people with disabilities

Information about resources to assist with problem solving a range of client scenarios

Direct discussion about technical building issues

Opportunities to discuss and problem solve case scenarios from their own work setting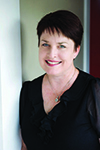 Liz Ainsworth is an Occupational Therapist, a qualified and accredited Access Consultant, and a Livable Housing assessor. She has over 20 years experience providing assistance to older people and people with a disability. She has skills and expertise in collaborating with a range of stakeholders to determine the most cost effective, functional and elegant design and equipment solutions to suit a person's short and long term environmental access and equipment needs in the home and community. Liz has worked with people of all ages and abilities, who need assistance to improve their health, safety, independence and quality of life. She has had experience working in government and with staff from non-government agencies.
Home Design for Living is a leading provider of specialist information and advice, education and consultation services to help people remain in their own homes and participate in community living.
Programme
8:30–9:00 am
Registration
9:00–10:30 am
Principles for Modifications of Bathrooms
Relevance and Use of Access Standards and Other Standards
Impact of Legislation on Modifications
10:30–11:00 am
Morning Tea
11:00 am–12:30 pm
Barriers and Environmental Solutions (including Product and Design Options)
12:30–1:00 pm
Lunch
1:00–3:00 pm
Barriers and Environmental Solutions (including Product and Design Options) cont.
Resources to Assist Practice
Discussion: Case Studies by Attendees
3:00–3:15 pm
Afternoon Tea
3:15–4:30 pm
Discussion: Case Studies by Attendees
4:30 pm
Close and evaluation
Ticket sales close Fri 21 July 2017