Description
About Climathon
Bassendean joins over 100 cities worldwide in this 2-day hackathon, where teams compete in developing innovative solutions to their cities' major climate and sustainability challenges. The event runs from 1pm to 8pm on the Friday and from 8am to 1pm on the Saturday. Register now as an individual and find a solution to this year's challenge (see below) with like-minded entrepreneurs, students, researchers, sector professionals and innovators and get coached by local leaders from academia, business and government. Free to join, we will coach, feed and entertain you for two days. Spread the word and take part in Bassendeans's sustainable and waste free future!
---
How it works
Introductions and the challenge
Early ideation and brainwriting
Team formation
Firsat idea proposal
Idea design
Presentation preparation
Pitch to a panel of judges. The winneer is announced
---
Your challenge to solve:
What are ideas and innovations that can contribute to a waste circular economy for the Town Centre in Bassendean?
Challenge Description
This Climathon will engage local community, entrepreneurs and other interested persons to find solutions for the centre of the Town of Bassendean. A key objective is to find solutions that help improve waste productivity of waste ( more dollar value per ton waste) by improving recycling efficiency by 10% and reducing the contamination level from the current level of 14.2% (in Bassendean) to 4% or less. The recycling solutions should be cost effective and environmentally beneficial. Ideas around the circular economy will be introduced and be a key driving force in the challenge. The Town of Bassendean encourages Climathon participants to propose ideas and solutions to encourage local residents, businesses and organisations to get involved in creating a sustainable waste management system
The Town of Bassendean is committed to showing leadership in the area of waste reduction which will be our Climathon theme for 2018. The local challenge is to develop strategies that can contribute to a waste circular economy for the Town. A circular waste economy is an alternative to a traditional linear economy where we make, use and dispose. In a circular economy we keep resources for as long as possible, extracting the maximum value from them whilst in use, then recover and regenerate products and materials at the end of each service life.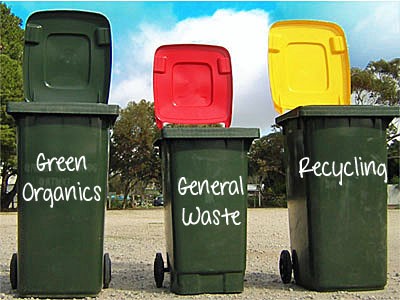 Why participate?
Come up with the next big idea for managing waste recycling in Bassendean
Meet like-minded people
Win and accelerate your idea with the Climathon partners
Have fun!
---
Frequently asked questions (FAQs)
I already have teammates, can I just participate with them? Yes! But you need to be 3-4 people, you can also invite others along on the day.
I already have an idea, can I bring it to the event? Yes, but the process leads to many new ideas so be prepared for a change of mind!

Can I still participate if I don't have an idea? Of course! You will join a team and together you'll come up with some great ideas!
I don't know anyone else attending? The process allows for you to meet other people and will help you form a team with people you want to spend Friday and Saturday with. Friday will start off with some casual networking and we will help everyone with the team formation.

---
I have another question, who can I talk to?
Send an email to Greg Morrison
greg.morrison@curtin.edu.au
image top: Flickr/Timothy Takemoto/Recycling 7