About this Event
Bass Station is synonymous with Melbourne's rave scene. Starting out at the CBD Nightclub in McKillop Street in 1997 Bass Station through many DJ's over the years have played an instrumental role in the creation and development of the Underground Dance Music scene.
Its success in Melbourne was unprecedented and lead to the brand expansion across the country and catapulting its founder DJ Jason Midro to global recognition through the well-respected Ministry Of Sound music label.
This party will be celebrating the sound and times of the era with a massive Old Skool DJ line up that will pitch DJ against DJ trying to out-do each other in hourly versus sets.
For one night only Bass Station will be taking over three rooms at Brown Alley Nightclub featuring HARD TRANCE / TECHNO / PSY TRANCE / ACID / HOUSE / MINIMAL / CLASSIC OLD SKOOL all night long.
DJ's for this massive Birthday Celebration are:
JASON MIDRO, AMBER SAVAGE (Syd), DEE PRINCI (International), NICK COMPOUND, BEN EVANS, MISS JADE, JAYSE KNIPE, JOHNNY L, JASON D'COSTA, BRETT LITTLE, CHRIS GRIFF, MARK HOGAN, BEN JACKSON, SHAUN REED, LANI G, NINJA, ROBERT ANTHONY, SEAN SULLIVAN, DJDJ, CHOSEN1DJ, BAXSTA, LIAM ALONE.
About:
Brown Alley is a good fit for Bass Station as Brown Alley is regarded as Melbourne's premiere underground clubs and one of the most forward thinking clubs in Australia.
Over the years it has hosted the world's best DJ's, bands and electronic acts.The venue boasts a 2400 watts s 4 X FUNKTION ONE EVO 6 4 X FUNKTION ONE F215 MK2 4 X FUNKTION ONE 2 X 21" BASE REFLEX sound system guaranteed to split the atom. It's lighting rig features a full- 8 X TERBLY OK12Q MOVING HEADS 2 X STROBES ATOMIC 5000 LED TUBES ON THE ROOF movers DIGITAL LED SCREEN HIGH RESOLUTION and on this night it will be enhanced by 3x full colour lasers and mood beams. Projections curated by Andrew from Bad Idea Factory. For more info http://www.brownalley.com/
Bass Station Merch store will be available for selling limited edition Bass Hoodies.
Put Bass in ya face!!!
About: JASON MIDRO (Founder)
Jason Midro is arguably one of Australia's biggest success stories in rave culture. DJ, Radio Host, Journalist, Promoter, Mentor & Producer are just some of the words you can use to describe Jason. He launched Bass Station 22 years ago @ CBD Nightclub and from there it went on to become the countries most beloved brand in clubland, pioneering the underground sounds and the birthplace of Hard Trance in Melbourne. The founder of Ministry Of Sounds classic Hard NRG series, a series that was the soundtrack to a generation of ravers Australia wide. Jason has always been at the forefront of pushing the "Sound Of Now".
SPECIAL GUEST – AMBER SAVAGE
AMBER SAVAGE is hailed as Australia's 'Queen of Hard Dance'. Well loved and respected around the country, she's earned such titles as #5 DJ in Australia, featured in the national Top 10 three times and held on to #1 female DJ for 5 consecutive years as voted by the people in Inthemix's Top 50 DJ poll.
She's released several singles and nine CD mix compilations (Peaktime 'Bang On!' Vol.3, Hardstyle Generation, Intoxicating Rhythm and Black Vol.2 just to name a few).
In her hometown of Sydney Amber held a six year reign as the only female resident at Home Nightclub, did festival slots at Future Music Festival, Creamfields, Defqon1 and Magic City and a starring role at Transmission, Sydney's definitive trance event and that's just the tip of the iceberg. She has played alongside and supported the biggest names in dance music from Armin Van Buuren to Ferry Corsten, Paul Van Dyke, Scot Project through to massive Hard Dance heroes such as Noisecontrollers, Brennan Heart, Wildstylez, Zany and even smashed it out on the main stage with Showtek at Sydney's infamous Hordern Pavillion. In addition Amber toured overseas with a seven-week stint in Ibiza/UK and regular tours through Asia. Yet she says her most memorable highlight to date has to be playing Berlin Love Parade in 2006. "I played on a float and there was 1.2 million people there that year," she beams. "I've never seen anything like it in my life.
Amber on DJing:
"DJing's something that I cannot get sick of," she says. "It's had a hold on me since the word go. Every time I do a mix, I learn something" and added "Everything I play is tough. "I don't play the fluffy side of anything," she says with a wicked smile. " I'm really looking forward to playing just that at the Bass Station 22nd Birthday Celebration.
SPECIAL INTERNATIONAL GUEST - DEE PRINCI
We are pleased to announce DJ DEE PRINCI as our special International guest.
DJ Dee Princi is a veteran and pioneer dj / producer of the dance music scene. He is considered to be one of the most brilliant Dj / Producer rocking main rooms, at sophisticated underground clubs / bars and outdoor festivals in South East Asia.
He is rated as one of the top 10 dj's in Thailand and Bangkok.
with a career spanning four decades starting way back in the 70's in the days of – Sylvester- Earth Wind and Fire–Donna Summers–The Bee Gees–Kool And Gang–Bonnie M and The Jackson 5, to name a few.
Over the years he made many original tracks and remixes. In the year 2011 his remix's hit the charts in Europe's top 20 with tracks from some of the big names in dance music industry like: Jennifer John / ZZ Top / Kim Wilde and many more.
Dee Princi recently finished a very successful South East Asia tour.
Media has said of Princi:
"Dee Princi has forged a name for himself through immaculate mixing, mind bending programming and consistent rock solid performances wherever he plays."
Music Style : Edgy Minimal Tech & Techno -
Founder of Kookaburra Records and '@Bee Radio Thailand' (Dragon) & (Future Sound of Thailand).
Residency @ Mixx Discotheque / Sofa Bar and Teazers Bar / Lounge Pattaya.
On Air history:
- Melbourne Radio 92.3 fm (1989 / 1995).
- Melbourne Kiss 90 fm ( 1997 / 2000) - Stereo 97.4 (2000 / 2004).
- Bee Radio - Thailand ( 2008).
- Kiss Thailand (2010).
Facebook http://facebook.com/deePrinci
https://www.facebook.com/groups/230432930392668/
https://soundcloud.com/deeprinci
http://www.mixcloud.com/djprinci/
http://thedjlist.com/djs/DPRINCI/tracks/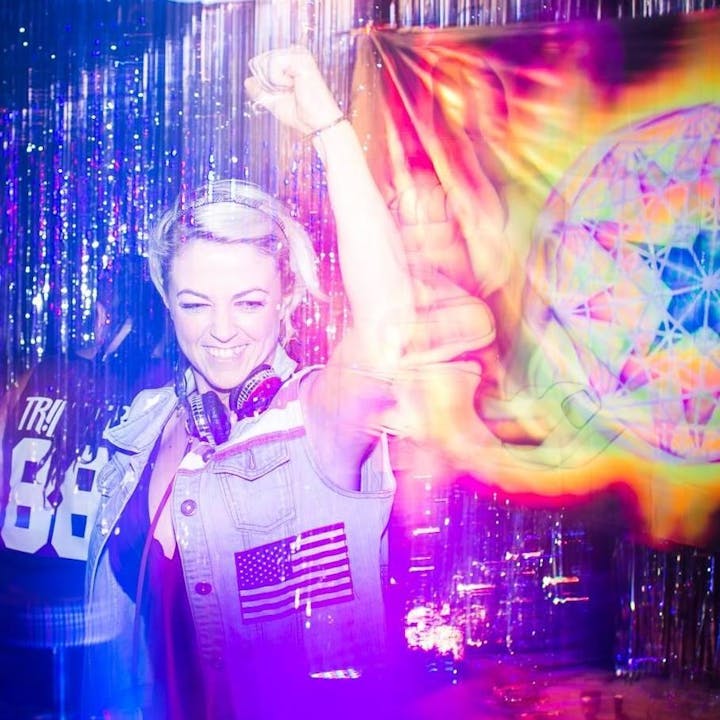 Photos: AMBER SAVAGE and DEE PRINCI