Location
New Lambton Community Centre
14 Alma Road
New Lambton, NSW 2305
Australia
About this event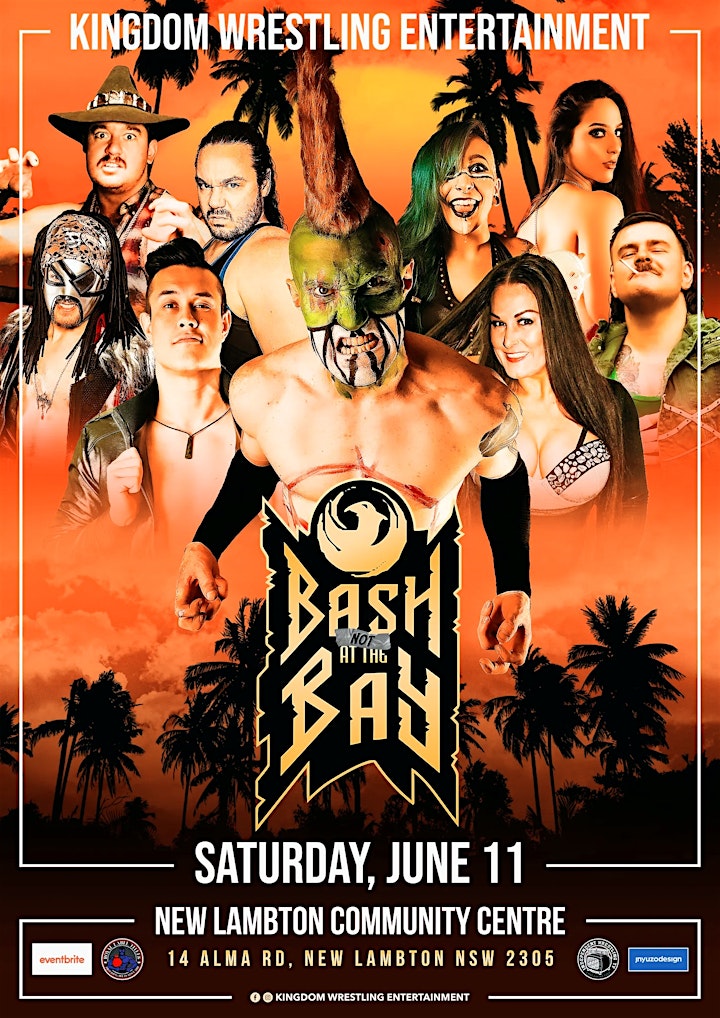 None
Kingdom Wrestling Entertainment returns this June long weekend with 2 hours of non stop pro wrestling action.
The New Lambton Community Centre will host the inaugural Bash 'NOT' at the Bay event were 4, count them, 4 championships will be on the line!
Scheduled to appear;
'The Jurassic Punk' Syd Parker (VIC)
'The Mercenary' Slade Mercer (VIC)
ELITE Champion Keegan Brettle (NSW)
DownUnder (SA)
Xena (NSW)
'The Voodoo Witch' Erika Reid (VIC)
Linstrom (NSW)
Savannah Summers (SA)
Cesar (NSW)
Plus many more!