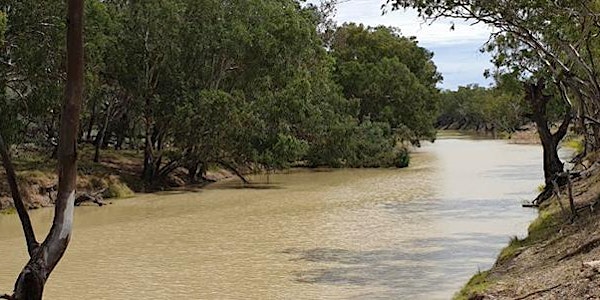 Barwon-Darling, Floodplain Harvesting and Western Regional Water Strategy
Webinar to update on the proposed Barwon-Darling amendments, Floodplain Harvesting legislation and Western Regional Water Strategy.
About this event
This webinar will provide an update on proposed amendments to the Barwon-Darling water sharing plan; proposed rules for Floodplain Harvesting access licenses to be included in the Barwon-Darling water sharing plan and information on the draft Western Regional Water Strategy.
A meeting link, further information and agenda will be sent out prior to the event.
Privacy
The Department of Planning and Environment's Water group uses a stakeholder management system to send you timely information about water issues and engagement activities via email, text message or letter. When you register to attend one of our events (eg webinar, public consultation meeting), you agree to the Department adding your contact details to our database so you can receive communications to help you stay informed and have your say about water planning and management across NSW.
By providing this information, you agree to the Department's Privacy Policy. Update your contact details or unsubscribe by emailing water.relations@dpie.nsw.gov.au
Your privacy is important to us. Our stakeholder management system is compliant with NSW Government's information security requirements. The data is stored in NSW for five years and users manage data under the Privacy and Personal Information Protection Act 1998. We will not disclose your personal information to anybody else unless you have given your consent or we are required to do so by law. More information on how the Department complies with privacy requirements can be found on our website.