Sales Have Ended
Ticket sales have ended
Thank you for purchasing your tickets for the BARRELLED Festival 2020, we look forward to seeing you at the event! You will receive an email with your tickets attached, please either print them out OR bring a digital copy on your mobile device, as proof of purchase at the PRE-PAID COLLECTION point at the TICKETING tent on arrival at the event.
Event Information
Location
Merewether
Jefferson Park
Frederick Street
Merewether, NSW 2291
Australia
Sales Have Ended
Ticket sales have ended
Thank you for purchasing your tickets for the BARRELLED Festival 2020, we look forward to seeing you at the event! You will receive an email with your tickets attached, please either print them out OR bring a digital copy on your mobile device, as proof of purchase at the PRE-PAID COLLECTION point at the TICKETING tent on arrival at the event.
BARRELLED Wine, Beer and Food Festival is coming to Merewether Beach on Sat 7 and Sun 8 March, to celebrate the finals weekend of Surfest.
About this event
WIN The Ultimate Wine, Beer + Food Lovers' Package - purchase tickets on line and go into the draw! See details below
Wine, waves and good vibes - what more could you want? OK - food and beer - tick!
We've got you hillside at Merewether Beach, on the finals weekend of Surfest, sipping fine wine, sharing craft beer and devouring delish' dishes, served up by some of our Region's leading restaurants and producers.
Pack up your friends + picnic blankets and taste your way through the best of what's on offer from our backyard. Come for one day or two - entry is free, and tastings are by a glass & voucher system.
Fancy a little more? Step up to the Barrelled Business Class Bar and taste in style!
DAY 1: Saturday 7th March 11.00 AM - 7.00 PM
DAY 2: Sunday 8th March 11.00 AM - 5.00 PM
VENUE: Jefferson Park, Frederick St, Merewether
ENTRY: Free (limited due to capacity)
TICKETS: Festival Tumbler $10 + Tasting Vouchers $4 for a 60 ml pour of wine or 120 ml pour of beer, at the gate OR buy online and go into the prize draw - see details below.
'FESTIVAL STARTER PACK': $26 Festival Tumbler & 5 Tasting Vouchers. Discounted online price, guaranteed entry (due to capacity limits) and draw entry in the "Ultimate Wine, Beer + Food Lovers Package" prize - see details below.
The line up:
WINERIES: Allandale Winery, Boydell's, Crossing Creek, De Iuliis Wines, Mount Pleasant, Peter Drayton Wines, Tulloch Wines, Tyrrell's Wines, Wine Selectors
BREWERS: Australian Wild Cider, Cattleyard Brewing Co, IronBark Hill Brewhouse, Murray's Craft Brewing Co, Sydney Brewery
FOOD: Bao Brothers Eatery, Taco Locato, Twin Restaurant, Urban Mess.
PRODUCE: Confeitto, Goose on the Loose, Hunter Valley Cheese Factory, Vittoria Coffee
MUSIC: Live festival acts all day long
BARRELLED BUSINESS CLASS Bar: Way to go!
At a hosted 2 hour session, inside a private seated area you'll taste a mixture of up to 16 premium wines and/or craft beers from Barrelled Wine producers, mostly not available at their Barrelled stalls. The highly experienced Barrelled Business Class wine aficionado will serve your wines and provide any background knowledge on each of the wines.
The bar experience is unstructured, you taste what wines you want from the bar menu, when you want, during the 2 hour experience, with the assistance of our wine expert.
A cheese plate per couple (or single) is included to enjoy during your tastings. If you wish to purchase any of these wines or beers, producers have provided some good deals including delivery.
Business Class Cost: $60 Includes: Two hour hosted tasting session of up to 16 wines and/or craft beer (30ml tastings) and cheese plate.
Your Business Class seat can ONLY be booked online. Select your 2 hour session time for either Saturday or Sunday, when purchasing your tickets on-line AND and go into the prize draw for The Ultimate Wine, Beer + Food Lovers' Package - see details below.
Go wandering before or after your Business Class session, through the winery and food stalls for some more tastings and sustenance. You will need to purchase a Festival Tumbler $10 + tasting vouchers $4, if you wish to get involved in the festival wine/beer tastings outside the Business class bar area. You can purchase these on the day at the event, or pre-purchase a discounted starter pack online.
ENTRY & TICKET CONDITIONS
TICKETS
Tasting Vouchers - $4 and Festival Tumblers - $10 can be purchased at the gate (ticketing tent) OR at a discounted "Festival Starter Pack" online.
Vouchers are the official festival currency for all wine and beer tastings. One voucher is equal to $4 which gives you a 60ml pour of wine or a 120ml pour of beer.
A Festival Tumbler $10, is required to receive your festival wine and beer tastings, and is your souvenir from the event. Tumblers purchased on Saturday can be re-used on Sunday.
Unused Festival Tumblers and Vouchers are non-refundable, we suggest you buy in smaller quantities if you are unsure how many you will use.
BARRELLED Business Class - tickets are only available online. Select your 2 hour time session and day, at the point of purchase online. Unused session tickets are non-refundable. Tickets are refundable if the session is cancelled by the organiser for any reason
Food is bought directly from restaurant stalls (cash/EFTPOS)
ENTRY
ENTRY on both event days is FreE
Guaranteed entry will be given to those who purchase their discounted 'Festival Starter Pack' OR Business Class online.
There is however an event capacity limit for each event day, when reached, entry will be limited for a period until capacity is at an allowable level.
This is a fully licensed event and subject to applicable licensing laws, including RSA conditions, within the fenced licensing area of the event. Barrelled festival supports responsible drinking.
No BYO alcohol on the day
All over 18 year's (ID check on the gate) will receive a wrist band to wear during the event, to allow purchases of Festival Tumbler and Vouchers.
Under 18's can enter the festival but must be accompanied by a guardian of legal age AT ALL TIMES, and are not permissible to consume or purchase alcohol.
This is a glass free event.
Free drinking water is located at the wine & beer stalls, and at hydration station.
The event is in Jefferson Park, Merewether, with uneven ground, we recommend flat shoes for ease of moving through the event areas.
Entering from Frederick Street is a disability friendly option, with flatter ground area, and close to amenities.
Crowd friendly dogs are allowed, but must be on a lead at all times AND away from the event seated food areas. All poo removal is the responsibility of the owner and if there is any unsafe incidents with dogs, you will be asked for the dog to be removed from the event.
Persons must be respectful of neighbours during and when leaving the event.
All attendees accept on entry that any photography or videography taken during the festival, by the event organiser, is considered to be rights free and may be used for the purpose of promotional, archival and media opportunities.
No commercial photography, filming or recording is permitted without prior permission from the event organisers.
The following items are prohibited from being brought into the event: alcohol, illegal weapons, illicit drugs, flammable materials and glass.
COMPETITION
WIN The Ultimate Wine, Beer + Food Lovers' Package Barrelled 2020 | 7-8 Mar
Book your Barrelled Starter Pack or Business Class ticket online and go in the draw to win the ultimate wine, beer and food lover's package in the Hunter Valley.
So, what's up for grabs?
One night's luxurious mid-week accommodation for two people at Chateau Elan in the Hunter Valley with breakfast included.
A round of golf for two people including cart on The Greg Norman designed Vintage course.
One dozen bottles of premium Hunter Valley Wines.
A Tulloch Wine Mystery 'tour' including a private tasting, charcuterie board, tasting six wine varieties and the Wine Experience booklet.
A $100 voucher for lunch at the new Boydell's Wines Morpeth Cellar Door & Restaurant.
A Peter Drayton Wines gift pack which includes a bottle of their wine and two stylish Riedel glasses.
A $50 voucher for lunch at Peter Drayton Wines/Ironbark Hill Brewery.
Competition Terms & Conditions
All prizes are subject to availability at the time of booking
Prize winner will be drawn on Friday March 6th at 7pm, from all online Starter Pack and Business Class bookings.
Entrants must be over 18 years of age
Prize winner will be advised by phone or email and prize will be available for pick up at or following Barrelled.
EVENT FAQs (most should be covered in the above information)
Do I have to bring my printed online ticket to the event? You can enter using your printed ticket, or bring your e-ticket on a smart device for scanning.
Is it ok if the name on my online purchases of Tumbler, Vouchers or Business Class is different to the person collecting at the event? Yes its OK, as long as they have a copy of your unused online printed ticket or e-ticket and they are over 18years of age.
Where do I purchase Festival Tumbler and Vouchers at the event? From the ticketing tent positioned next to the entry gate.
What payment options are available at the event? Cash, Credit Cards and EFTPOS payments are accepted at the Ticketing Tent, Food Stalls and Wine/Beer Stalls (for takeaway bottle sales only). An ATM facility is located at the adjacent Beaches Hotel.
Can we purchase bottled beer or wine at the event? Bottle sales for takeaway ONLY will be available directly from wine/beer stalls – and freighted orders will also be offered.The event is a "tasting festival" and any wine or beer consumed at the event, is via the voucher system with 60/120ml pours in the Festival Tumbler. No bottle sales for onsite consumption are allowed.
What are my transport/parking options for getting to and from the event? Jefferson Park is easily accessible by local busses, with a bus stop on Frederick Street (opposite The Beaches Hotel). We encourage all attendees to use public transport or walk on the day. However, for the designated drivers, there are ample free options around the park.
What can I bring into the event? Picnic style seating and food can be brought to the event, however we highly encourage you indulging in the food on offer at the event, which includes cheese platters and a range of restaurant food. Strictly no alcohol can be bought into the event.
How can I contact the event organiser with any further questions? Please complete the contact form on the website www.barrelled.com.au or message us through Facebook – Barrelled page or Instagram @barrelledfestival. Any important announcement about event changes will be sent out through these channels.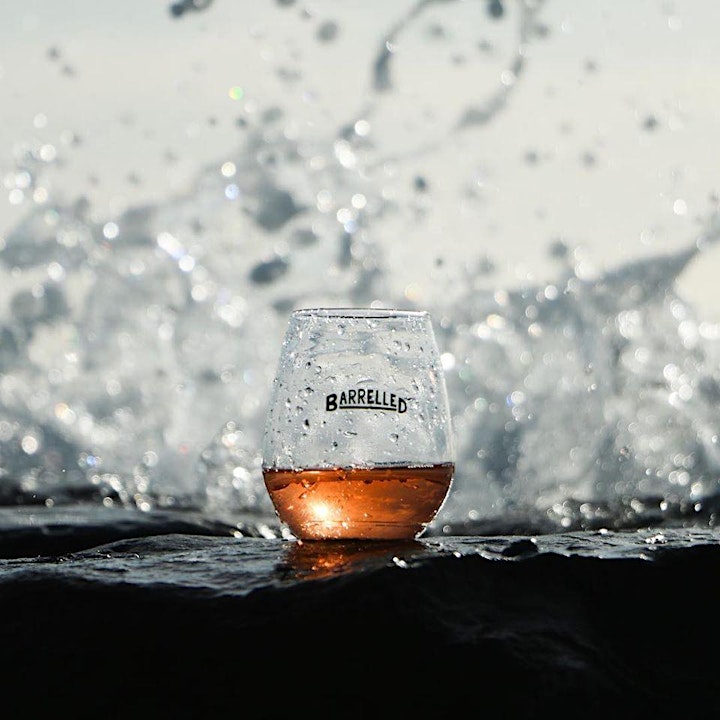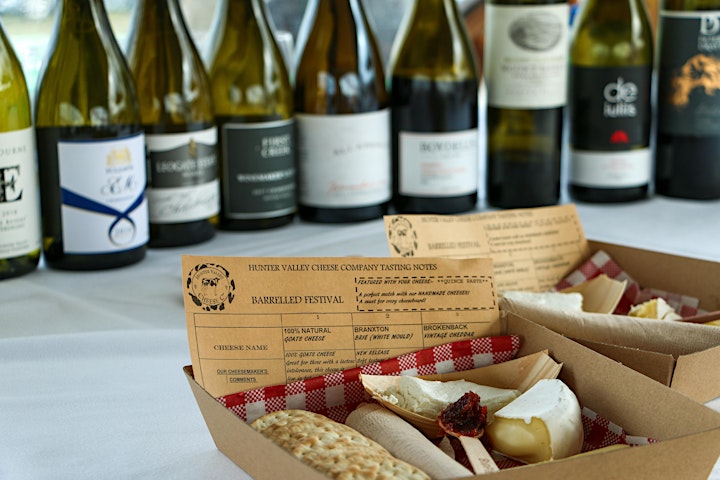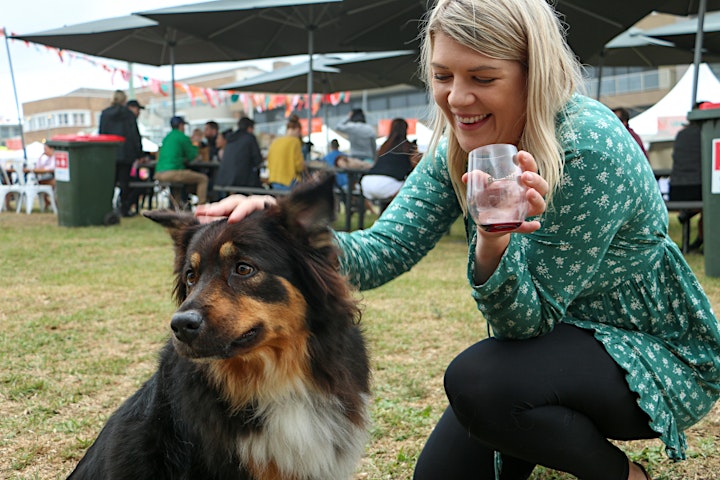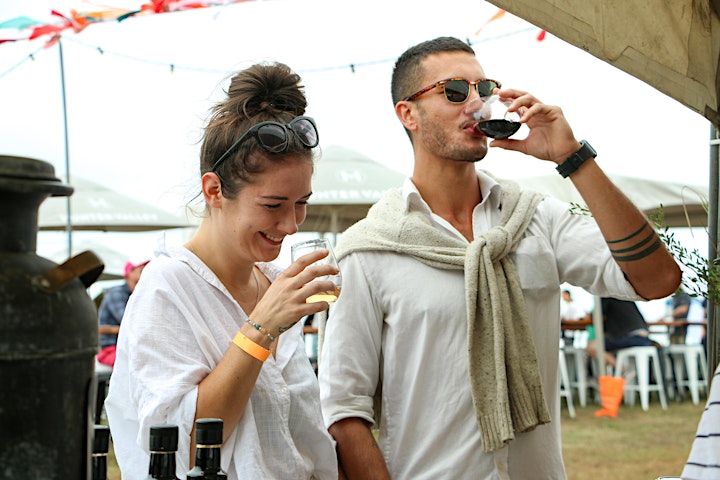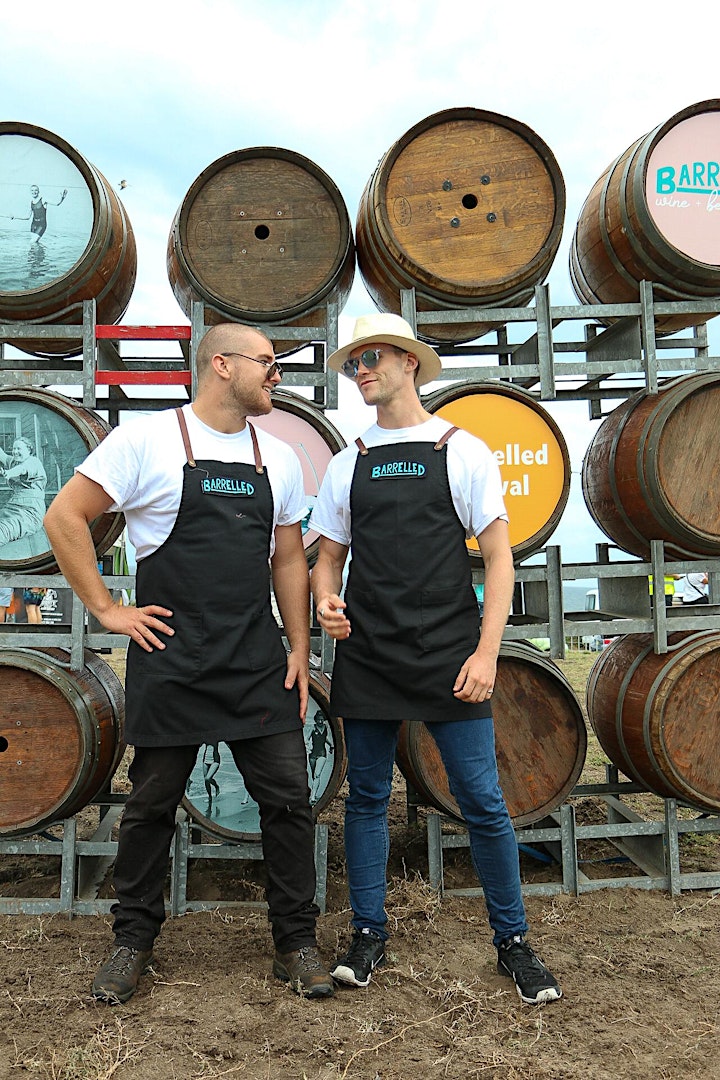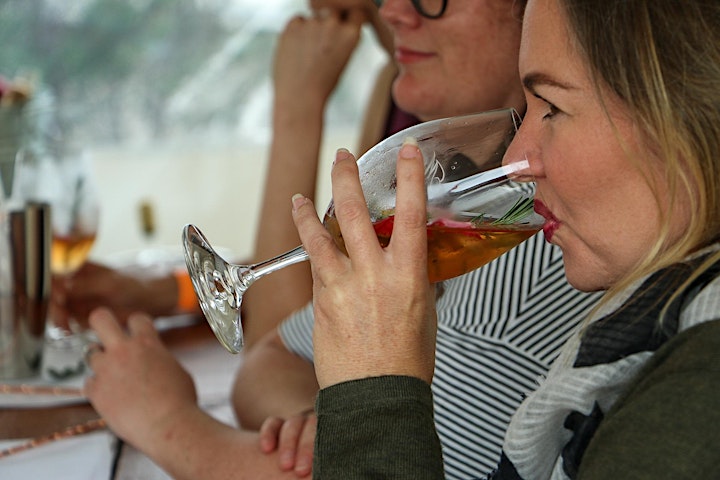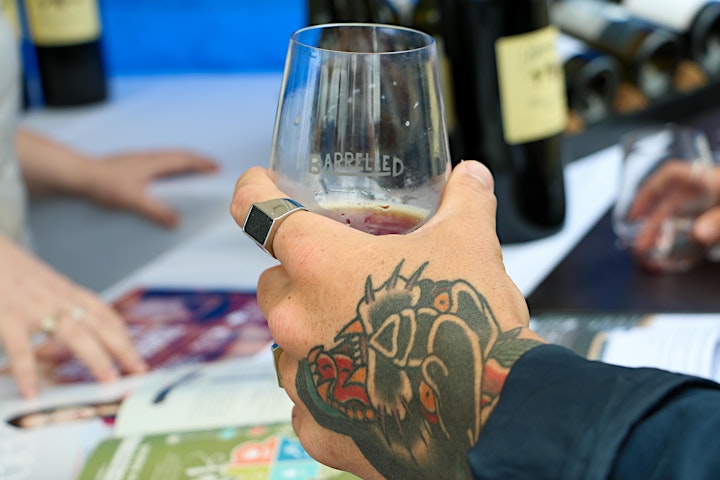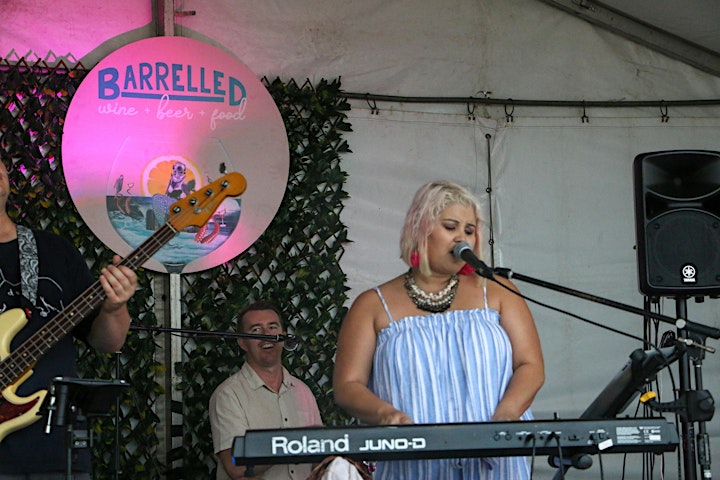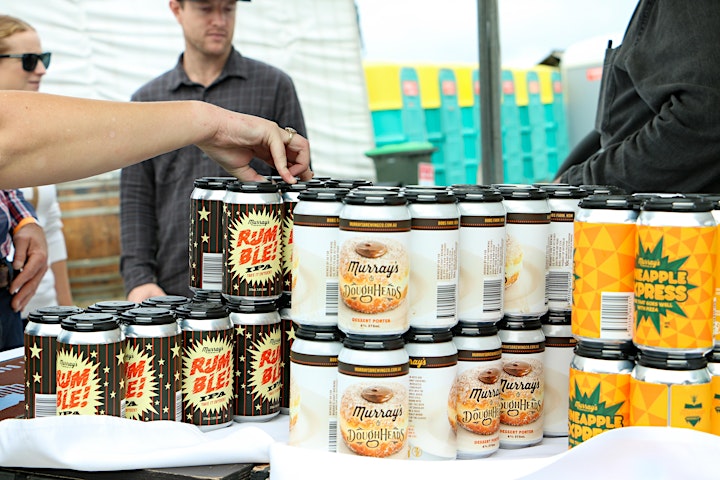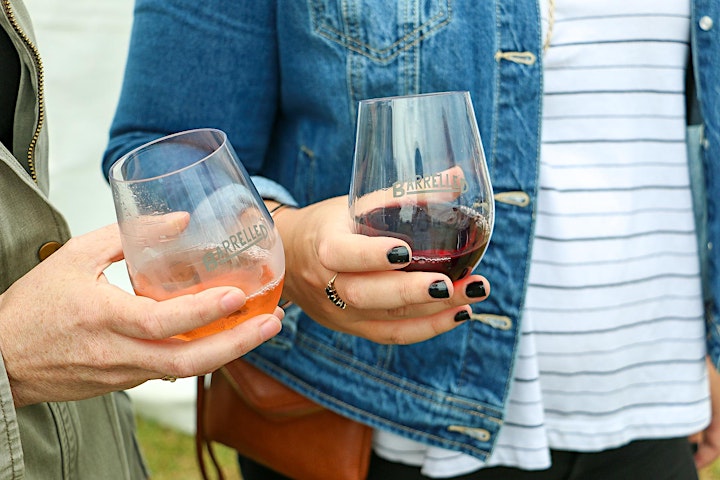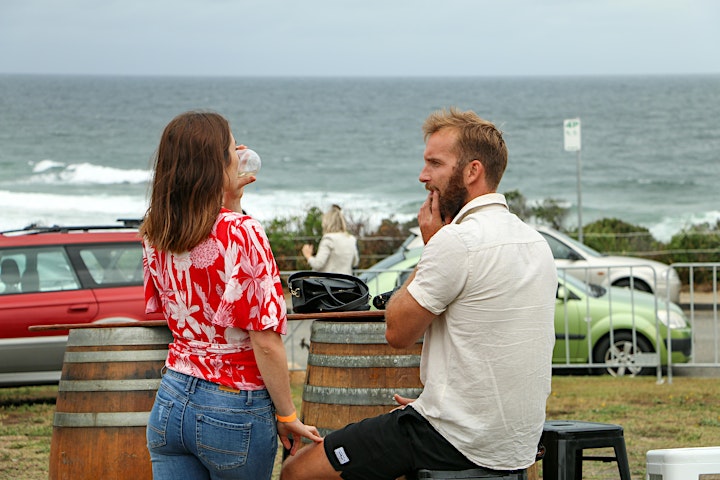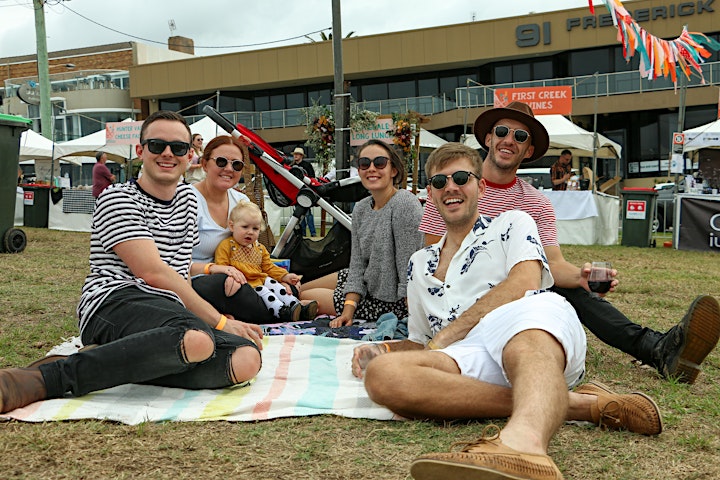 Date and time
Location
Merewether
Jefferson Park
Frederick Street
Merewether, NSW 2291
Australia
Refund policy