Description
Where are you hiding Mum?
Experience the ways you can express yourself, form instant rapport and reach beyond the boundaries that you have imposed. 'Untame Your Voice' is about living a life of engagement in proportion to the full strength of your nature.
Nathalie Brewer will help you become aware of your habitat and remove the bars you may have built around your enclosure and richly grow the substance of your interaction with the world around you.
Pru Marie, your host will gift you the tools for honest implementaion, gentle expression and lasting change as she reveals the thinking that creates you!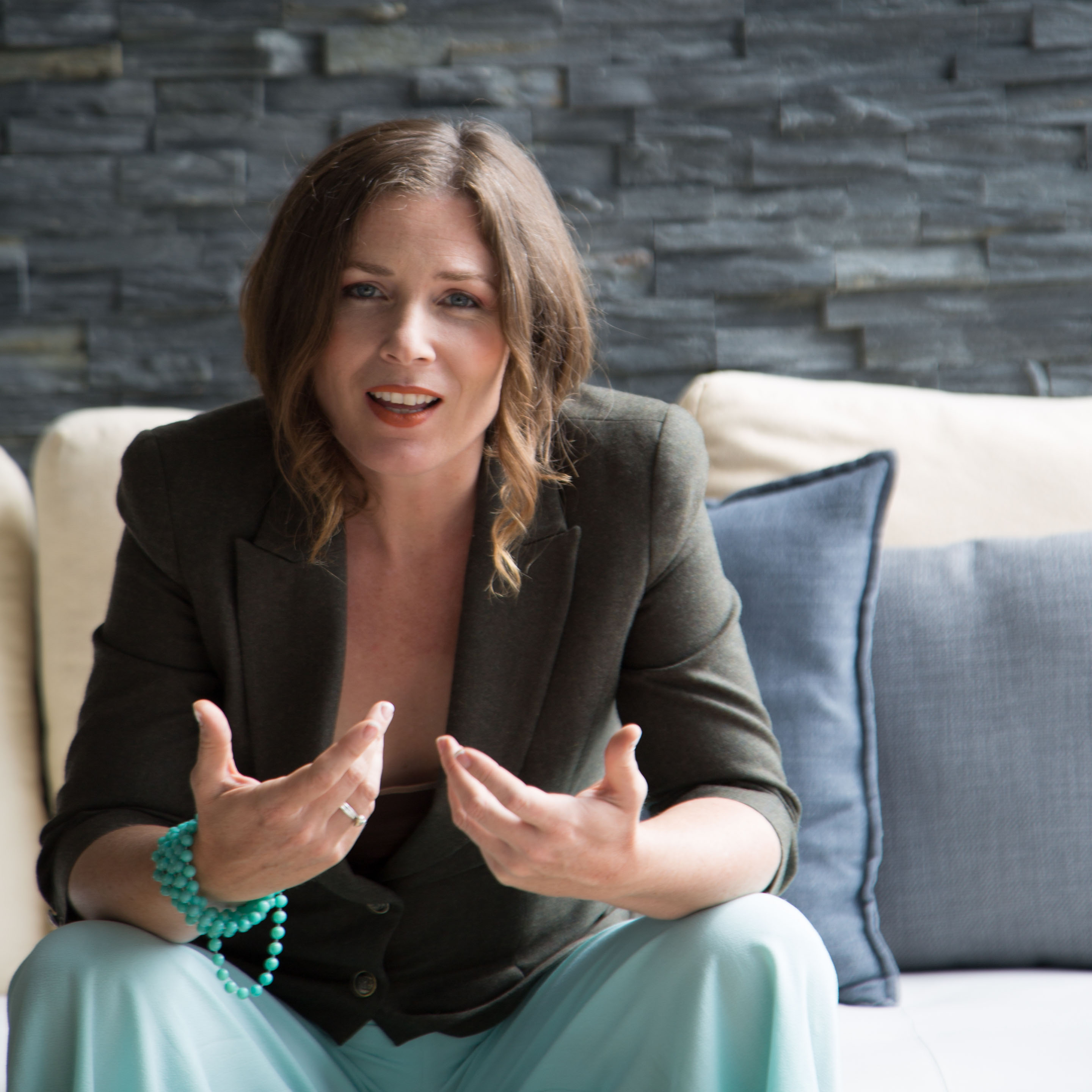 Many of us find ourselves on the bottom of the to-do list so invite a girlfriend who needs some pampering, support & the chance to feel her fullness in the expression of herself... because its always more fun to travel with someone else!
WELCOME ABOARD It's your chance for a GAP Year.
A year to review your HEALTH, SELF, WEALTH & RELATIONSHIPS in one of 8 luxurious half-day inspirational workshops at Melbourne's premiere location, The HELM RETREAT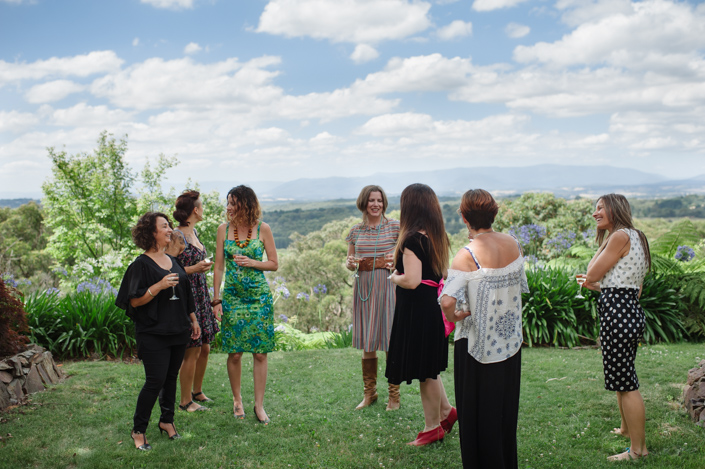 Are you a HILLS LOCAL? Do you want to be? Perhaps you'd love a tree-change just for one glorious half-day of luxury & pampering. JOIN other ordinary women who deserve extra-ordinary retreats.

You recieve our introductory tickets for just $140 when you bring a girlfriend to your first MY GAP YEAR RETREAT, because she will thank you for years to come. (Early bird ends Mothers Day, May 14th 11pm)

Everyone who chooses to attend our 'Bare WITNESS to Yourself Retreat' will access delightful reductions on our MGY packages for the remaining Retreats in 2017 because we honor YOU for taking time out for YOU.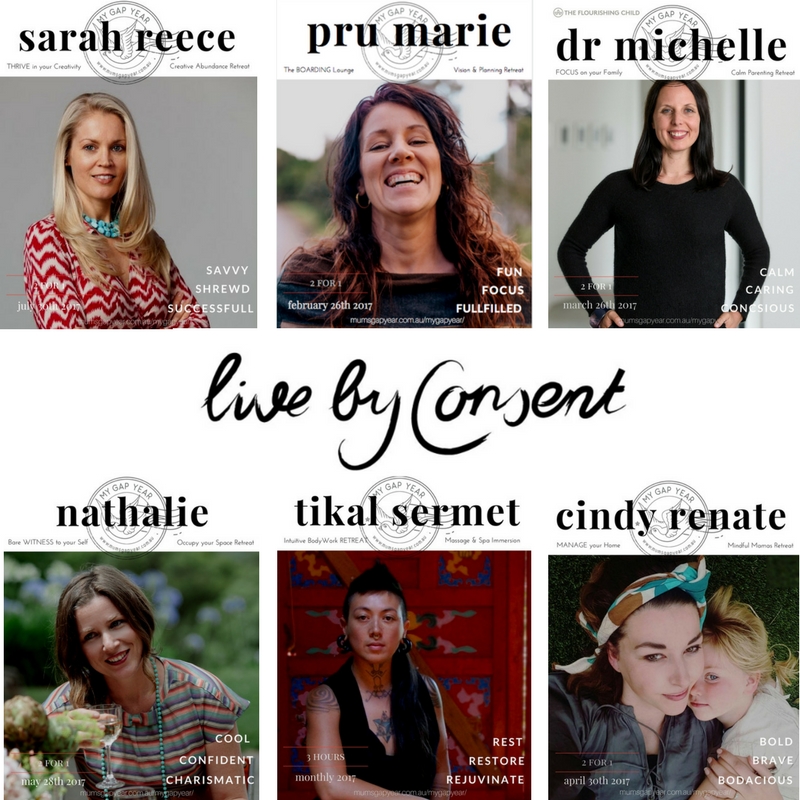 Inviting a friend to travel this journey with you qualifies you both to a 50% OFF ticket when purchasing as an early bird ( BEFORE MAY 14 ) because its so much more fun to travel with a friend.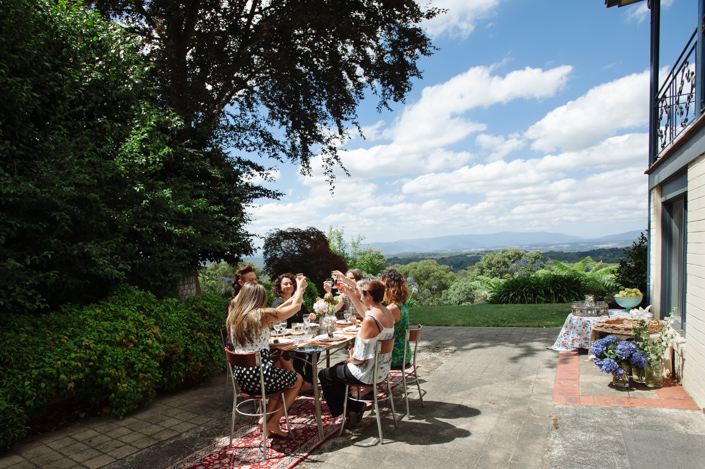 Our Exclusive Retreats in Emerald are at a silent address, directions to the venue will be forwarded to you via email on confirmation of your purchase because we value vulnerability & safety in all our programs.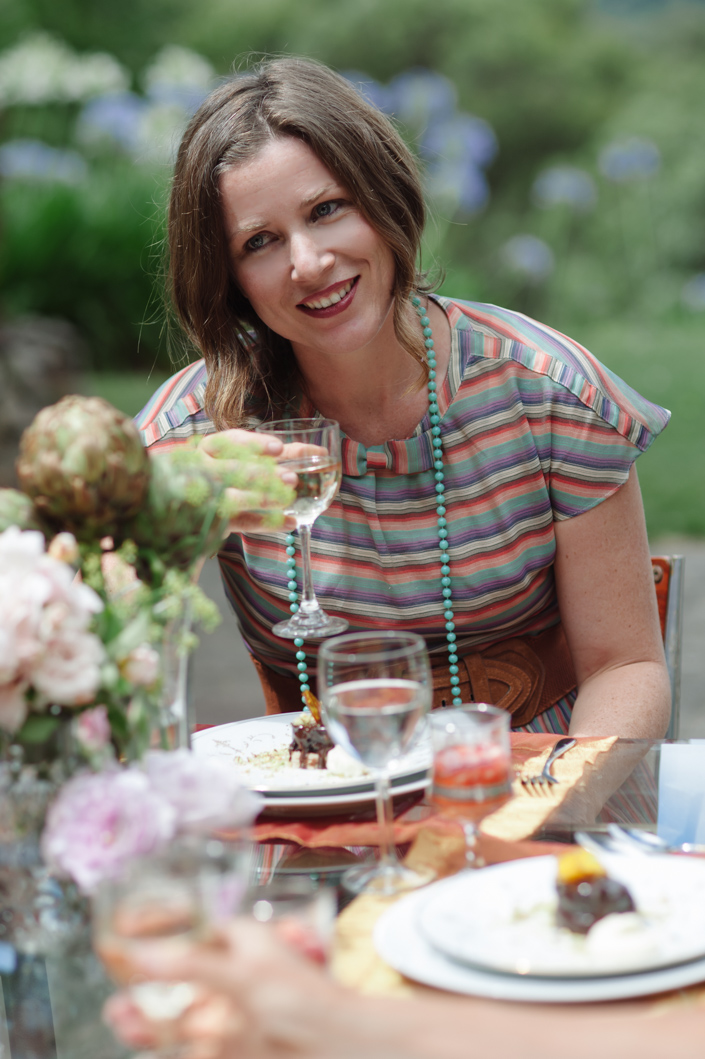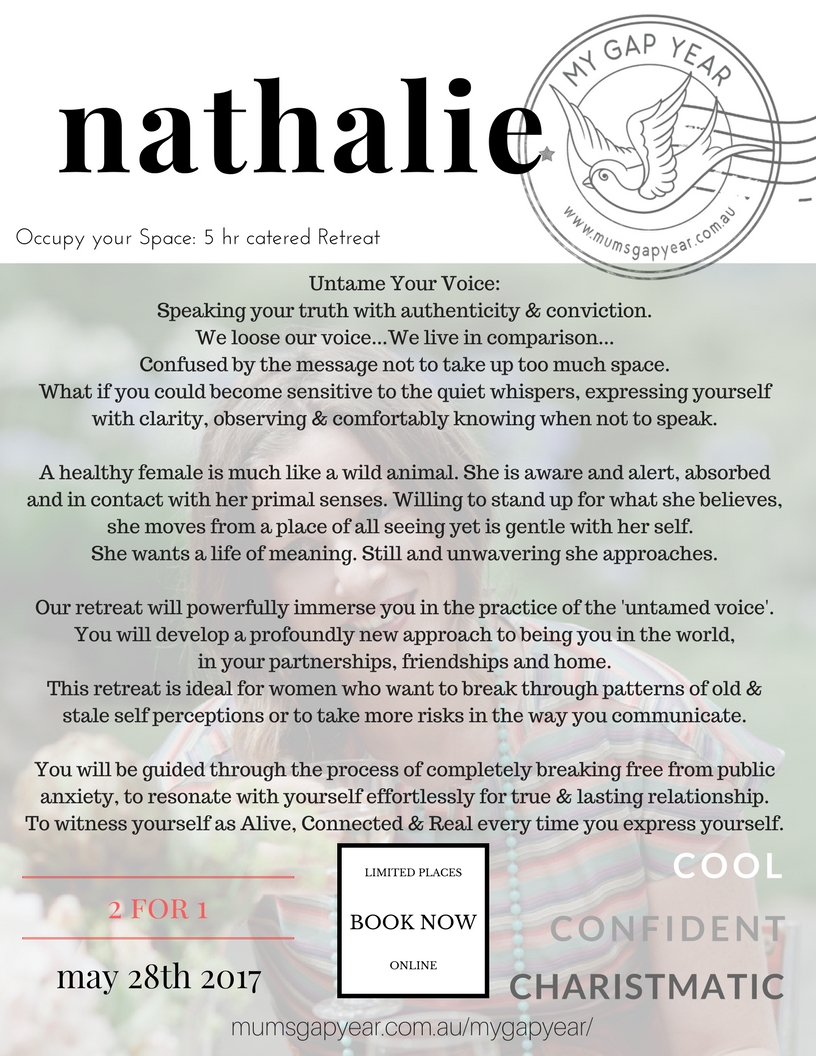 MY GAP Year presents Bare WITNESS to Yourself as a stand alone Getaway of 5 hours of workshop; including morning tea & fully catered lunch.
On this unique adventure you will Discover how to Occupy the space you deserve & observe yourserve with gentleness.
Join us to learn the benefits of Speaking Up and finally be rewarded by the HONESTY of your voice because knowing yourself is worth it!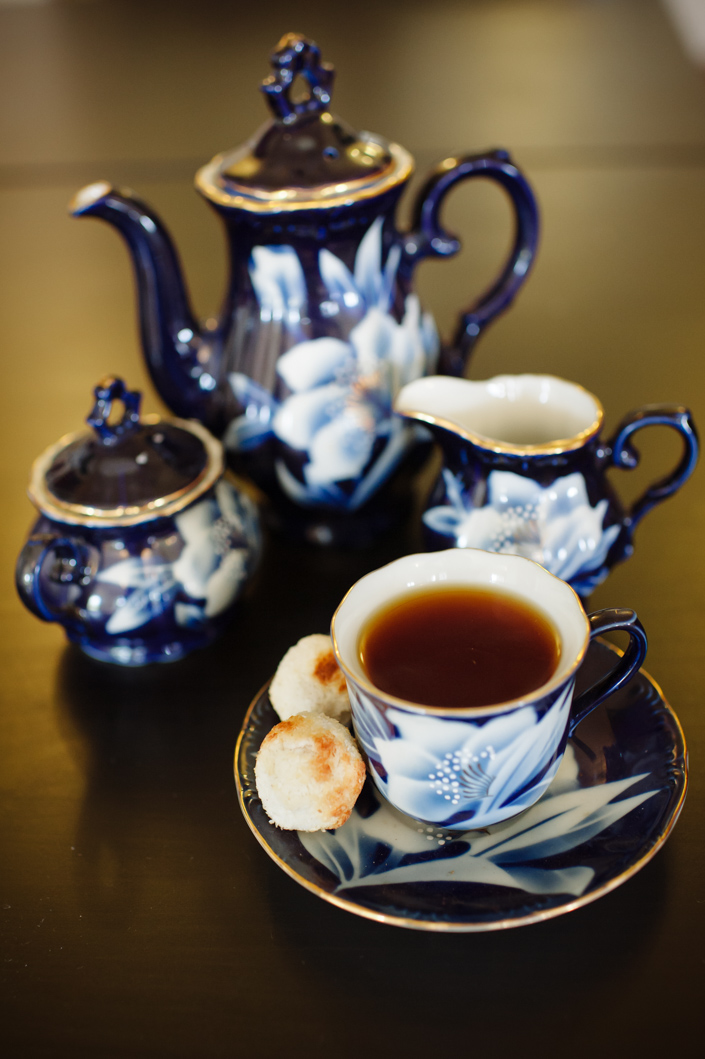 Our annual 'Bare WITNESS' Retreat is hosted by Pru Marie the creator of the social enterprise, Live By Consent. Pru founded this not for profit organization 7 years ago for the prevention & recovery from violence, trauma, grief & loss. Pru herself is a survivor of cross-cultural family violence, a single mother of 3 thriving children (under 8), a dynamic mumpreneur, speaker & professional coach. She also lives as the manager of The Helm.

The HELM is an outstanding venue with workshop spaces, consulting rooms, catering kitchen and 3 acres of landscaped gardens capturing rarely seen, breathtaking 180 degree views (of the expansive Dandynong Ranges) from Emerald.
MY GAP Year welcomes you as a visitor to The HELM, one of melbournes premiere locations, for this stand alone event or to to create the life of balance, joy and fulfillment you dream of by belonging to our MY GAP Year ongoing community.



MY GAP Year is available to only a small HUB of Women, who self select as being willing to re-evaluate their lives, choose the resources they feel they need and begin to close the GAP between the lives they are living and the ones they always imagined.


As we review, resource & recreate each area of our lives, we pause to begin this month with a deep & refreshing look at how we walk in the world & in our relationship to others. We celebrate truth expressed in love and together navigate the challenging terrain of becoming heard as we begin to hear the gentle whisper of our own voice again & express our selves with confidence.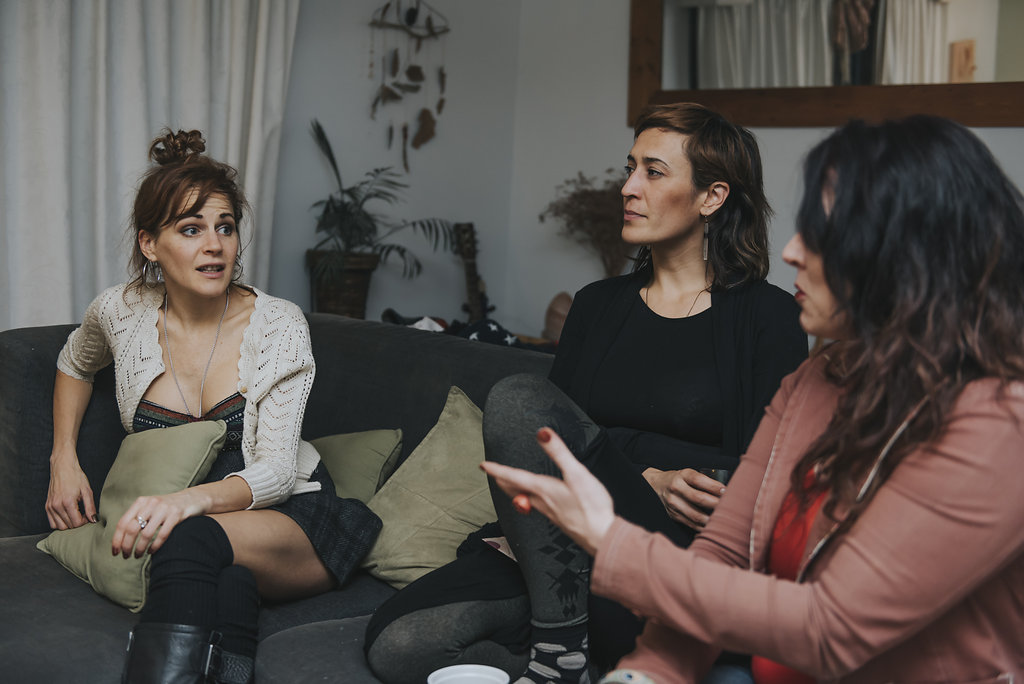 Come alone to spoil yourself or bring a travel companion to experience the warmth of this community and the outstanding success strategies of MGY facilitators. Nathalie Brewer is our guest speaker, another mumpreneur contributing to the lives of others and co hosting with Pru Marie.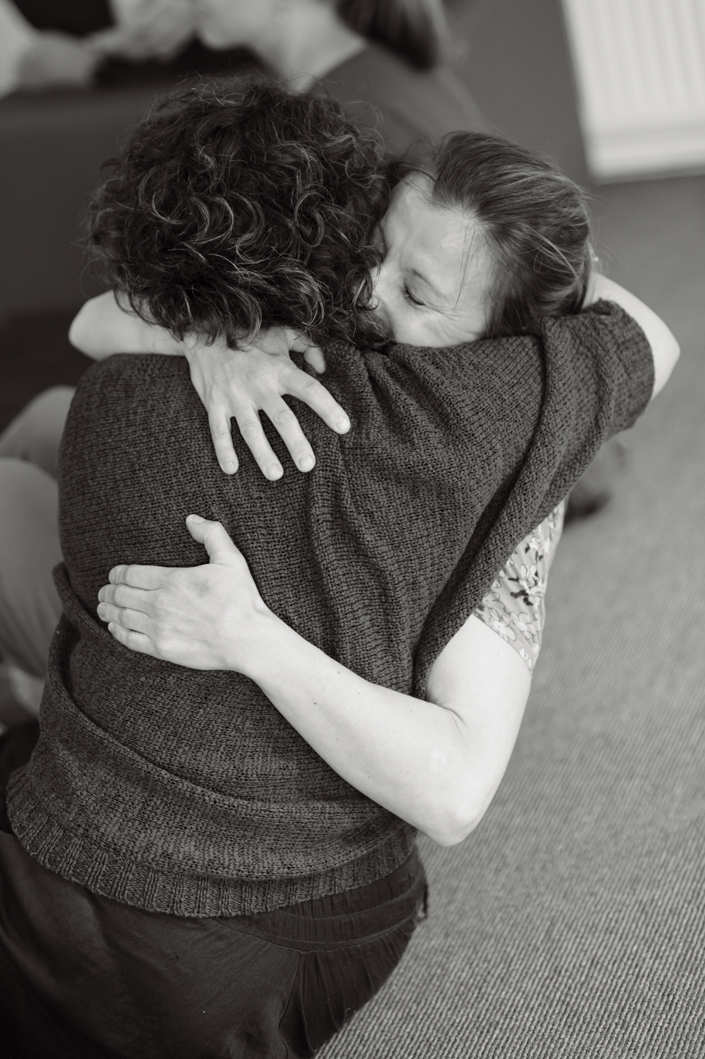 Our exclusive retreats are catered for by the HUSCK kitchen renowned for extraordinary flair for international cuisine & hospitality.
Enjoy the cool flavours & charismatic hospitality practices of our Thai themed event and enjoy the honesty modelled by this culture within your heart this year.

HUSCK caters to all dietary requirments.
Simpy make your needs know in your Itinerary call or at mumsgapyear@gmail.com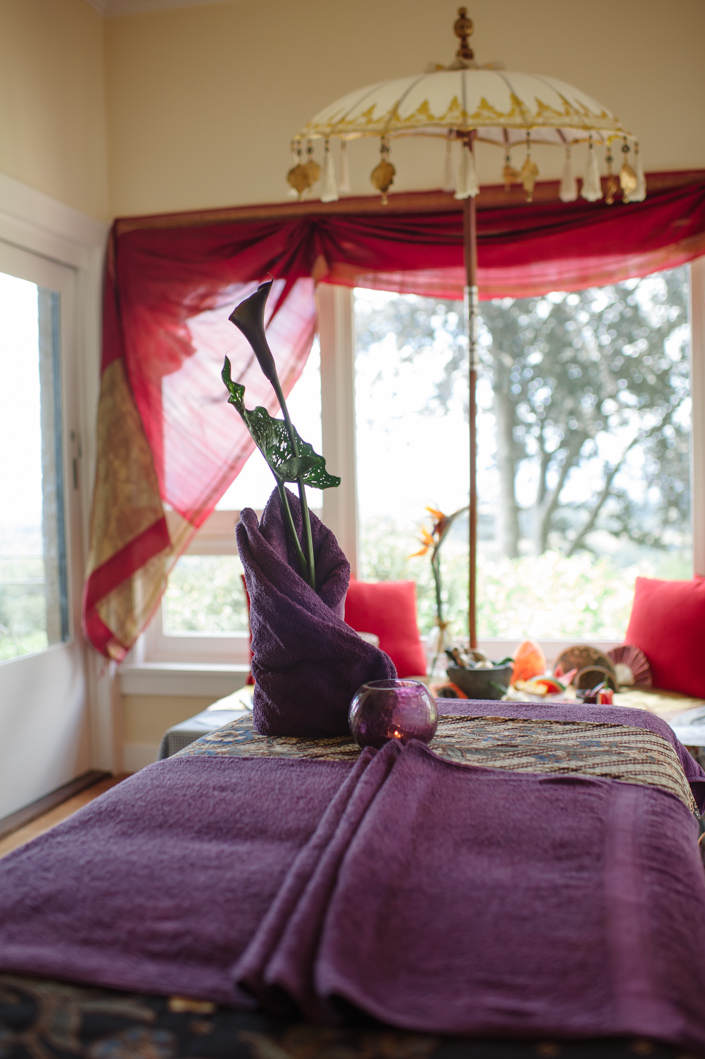 Reserve your seat as a full member of MY GAP Year or a tourist visiting our MGY landscape for a stand alone one-off 5 hour catered retreat.
Please stop by for a personal call with Pru Marie to qualify your needs or answer any further questions about any of our programs.

Full MY GAP YEAR memberships will be available at our retreat for a ONE TIME ONLY half price package.
It's time for you to enjoy a half-day-off in 365, maybe it's time for a GAP year?
Booking your ITINERARY CALL https://mumsgapyear.youcanbook.me
or click above ATTEND EVENT to reserve your seat, this is your GAP Year!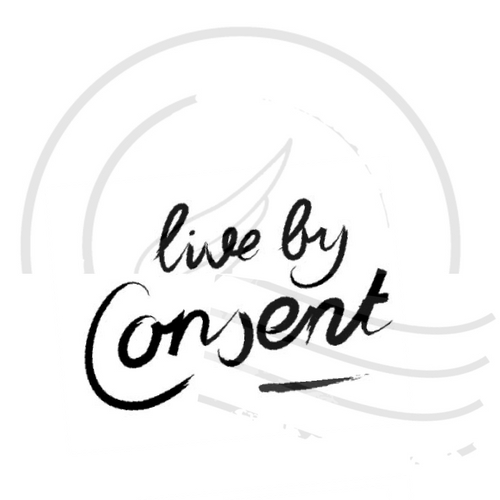 Massage is available on the day for two clients who choose to extend their half day retreat into a luxurious package of pampering & relaxation. Anantaboga provide 30 or 90 minute sessions before or after our workshop.
Our 'Coming Home Massages' are based on traditional Javanese techniques. Tikal, one of our experienced practitioners.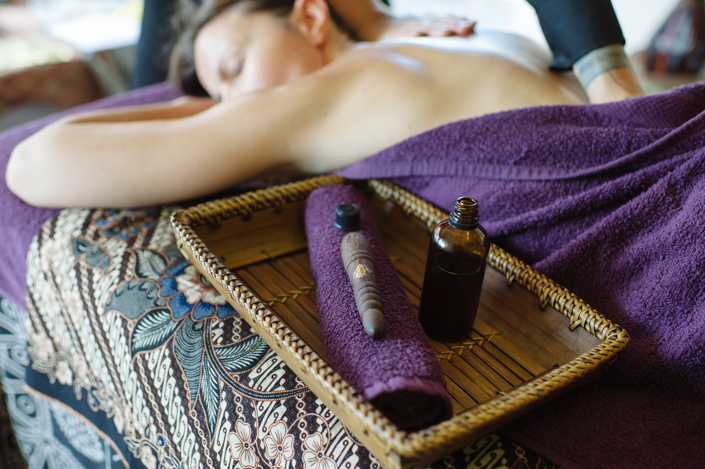 In MY GAP YEAR we also offer a Bodywork immersion journey including more than 3 hours of Javanese Trigger Point release, Balinese Relaxation Massage, Polynesian Bodywork, Shiatsu & Fascia Release, Face & foot Reflexology. Your entire journey is with warm organic coconut oils, Hot towel massage and Mantra Blessing, Sound Healing & followed by an Exotic Bathing experience of restorative coffee spa treatments & rose water. Enquire directly to mumsgapyear@gmail.com for an application.