Description
BARBARELLA BONDI invites all humans to come party and celebrate LOVE, COMMUNITY & LIFE!
Join Barbarella for an unforgettable night of FUN while supporting One Wave with mental health education in schools around Australia.

LOVE PARTY INCLUDES:
GLASS OF BUBBLES for early explorers

FUNKY DJs ANDRE MEYER, TAMSIN & DJ DILDANO, live BEATS & performances by CELESTIAL CIRCUS & EVE APPLE SNAKE

Over $5000 of PRIZES FOR BEST COSMIC COSTUMES made of RECYCLED MATERIALS including Bobbi's Pole Dancing Parties, BHAM Powerpants, Sydney Harbour Sunset Cruise & Sydney Tower Romantic Dinner c/- Travel Managers, JLO Sunnies c/- Pouche Me,

Peter Meagher Pro Photo Session,

BadLambs Barber Chop,

Eve White Spring Revive Session, Sydney Drumming Sessions PLUS Lucky Door Prizes!!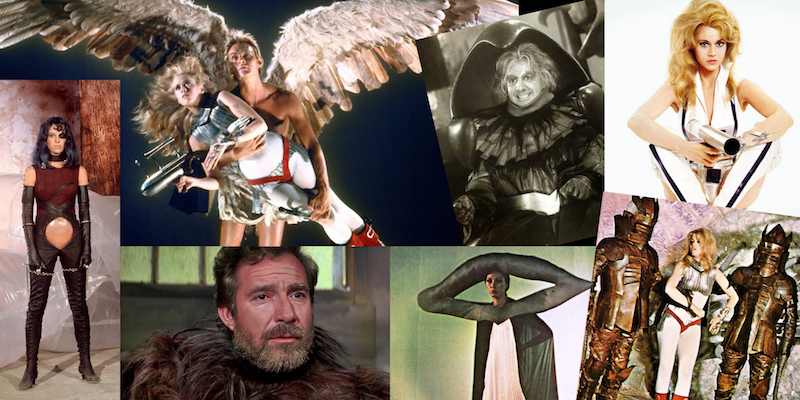 The Queen of the Galaxy requires the collective ZEST of Pleasure Seekers, Winged Angels, Dreamers, Outcasts, The Invisibles, Catchmen and Rebels to overcome Durand Durand & save Planet Earth!
Follow #barbarellaproductions for party updates & BLING costume inspiration.

The Barbarella LOVE Party is brought to you with LOVE by #BarbarellaProductions
Want to sponsor the Barbarella LOVE Party or contribute an interplanetary performance? Barbarella would love to hear from you soon! Email: hello@barbarellaproductions.com.au

FAQ


Q: Who is this party for?



A: Anyone who loves to PARTY, meet new people and have FUN while supporting a great cause.
Q:Can I bring my kids?
A: Sorry no! This party is for Earthlings & Interplanetary creatures who are 18+
Q: Can I get a ticket at the door?
A: Yes! NB Cash only.
Can I make a donation to support One Wave is All it Takes?


Yes! Please visit Barbarella LOVE on Go Fund Me