Sales Have Ended
Registrations are closed
A Message from Instituto Cervantes Sydney: HOLA! LAST CHANCE TO WATCH Documentary Baracoa TODAY at the following link: https://vimeo.com/536453084 Please click cc and select English for English subtitles. *If you have already watched the documentary and you like our cultural activities we will appreciate your support if you leave a review here: https://g.page/InstitutoCervantesSydney/review?gm DO YOU WANT TO GET TO KNOW OUR FOLLOWING ACTIVITIES? BOOK TODAY, WE HAVE ONLINE AND FACE-TO-FACE CULTURAL ACTIVITIES FOR YOU!! MAY 2021 29-30MAY ZONAZINE DOCUMENTARY ONLINE -THE WILD STREAM http://bit.ly/TheWildStream JUNE 2021 NEW ONLINE MOVIES PROGRAM DURING ALL WEEKENDS OF JUNE - SPANISH DIRECTOR BERLANGA: http://bit.ly/Berlanga-cinema Thursday 3rd of June at 18:00 (AEST) NATURE INTEGRATION IN LARGE CITIES HYBRID CONFERENCE Book here to attend in person at Sydney CBD http://bit.ly/NatureIntoCities Book here to attend online via zoom http://bit.ly/Nature-into-cities-Online Friday 4th June AT 18:00 (AEST, Sydney time). CONTEMPORARY FEMALE MOVIES PROGRAM. Last Movie to watch at Sydney CBD: http://bit.ly/Half-DogHalfwolf Saludos, Instituto Cervantes Sydney
Sales Have Ended
Registrations are closed
A Message from Instituto Cervantes Sydney: HOLA! LAST CHANCE TO WATCH Documentary Baracoa TODAY at the following link: https://vimeo.com/536453084 Please click cc and select English for English subtitles. *If you have already watched the documentary and you like our cultural activities we will appreciate your support if you leave a review here: https://g.page/InstitutoCervantesSydney/review?gm DO YOU WANT TO GET TO KNOW OUR FOLLOWING ACTIVITIES? BOOK TODAY, WE HAVE ONLINE AND FACE-TO-FACE CULTURAL ACTIVITIES FOR YOU!! MAY 2021 29-30MAY ZONAZINE DOCUMENTARY ONLINE -THE WILD STREAM http://bit.ly/TheWildStream JUNE 2021 NEW ONLINE MOVIES PROGRAM DURING ALL WEEKENDS OF JUNE - SPANISH DIRECTOR BERLANGA: http://bit.ly/Berlanga-cinema Thursday 3rd of June at 18:00 (AEST) NATURE INTEGRATION IN LARGE CITIES HYBRID CONFERENCE Book here to attend in person at Sydney CBD http://bit.ly/NatureIntoCities Book here to attend online via zoom http://bit.ly/Nature-into-cities-Online Friday 4th June AT 18:00 (AEST, Sydney time). CONTEMPORARY FEMALE MOVIES PROGRAM. Last Movie to watch at Sydney CBD: http://bit.ly/Half-DogHalfwolf Saludos, Instituto Cervantes Sydney
During May we offer different free movies for streaming online within the cinema program 'Zonazine Documental en Español'
About this event
In their small village in the Cuban countryside, Leonel (9) and Antuán (13) have been friends for their entire lives. But Antuán will move to Habana at the end of the summer and these holidays might be the last they ever spend together.
Free Movie in Spanish with English subtitles available to watch online during 48h from 15 May at 10am (AEST time). Booking is required in order to receive a reminder with instructions to access the movie.
The Instituto Cervantes, in collaboration with the Málaga Festival is premiering on its Vimeo Channel - Cinema in Spanish. A month after its XIV edition begins, 'Zonazine Documentary in Spanish' an online film series featuring four documentaries that were part of different sections in its 2019 edition.
The regular program of the Instituto Cervantes, whose name comes from one of the sections of the Andalusian festival, has been dedicated to documentaries since 2014 and exhibits works that seek expressive, experimental methods in which their narratives cross the forums of non-fiction, along with other proposals that are suggested as chronicles of reality, with the aim of making known the most distinguished of contemporary documentaries made by Spanish and Latin American creators.
And so, this year's projects, online, are a quartet of co-produced documentaries between Europe and America, to approach the realities of their countries through their stories.
A Message from Instituto Cervantes Sydney:
HOLA!
LAST CHANCE TO WATCH Documentary Baracoa TODAY at the following link:
https://vimeo.com/536453084
Please click cc and select English for English subtitles.
*If you have already watched the documentary and you like our cultural activities we will appreciate your support if you leave a review here: https://g.page/InstitutoCervantesSydney/review?gm
DO YOU WANT TO GET TO KNOW OUR FOLLOWING ACTIVITIES? BOOK TODAY, WE HAVE ONLINE AND FACE-TO-FACE CULTURAL ACTIVITIES FOR YOU!!
MAY 2021
29-30MAY ZONAZINE DOCUMENTARY ONLINE -THE WILD STREAM http://bit.ly/TheWildStream
JUNE 2021
NEW ONLINE MOVIES PROGRAM DURING ALL WEEKENDS OF JUNE - SPANISH DIRECTOR BERLANGA: http://bit.ly/Berlanga-cinema
Thursday 3rd of June at 18:00 (AEST) NATURE INTEGRATION IN LARGE CITIES HYBRID CONFERENCE
Book here to attend in person at Sydney CBD http://bit.ly/NatureIntoCities
Book here to attend online via zoom http://bit.ly/Nature-into-cities-Online
Friday 4th June AT 18:00 (AEST, Sydney time). CONTEMPORARY FEMALE MOVIES PROGRAM. Last Movie to watch at Sydney CBD: http://bit.ly/Half-DogHalfwolf
Saludos,
Instituto Cervantes Sydney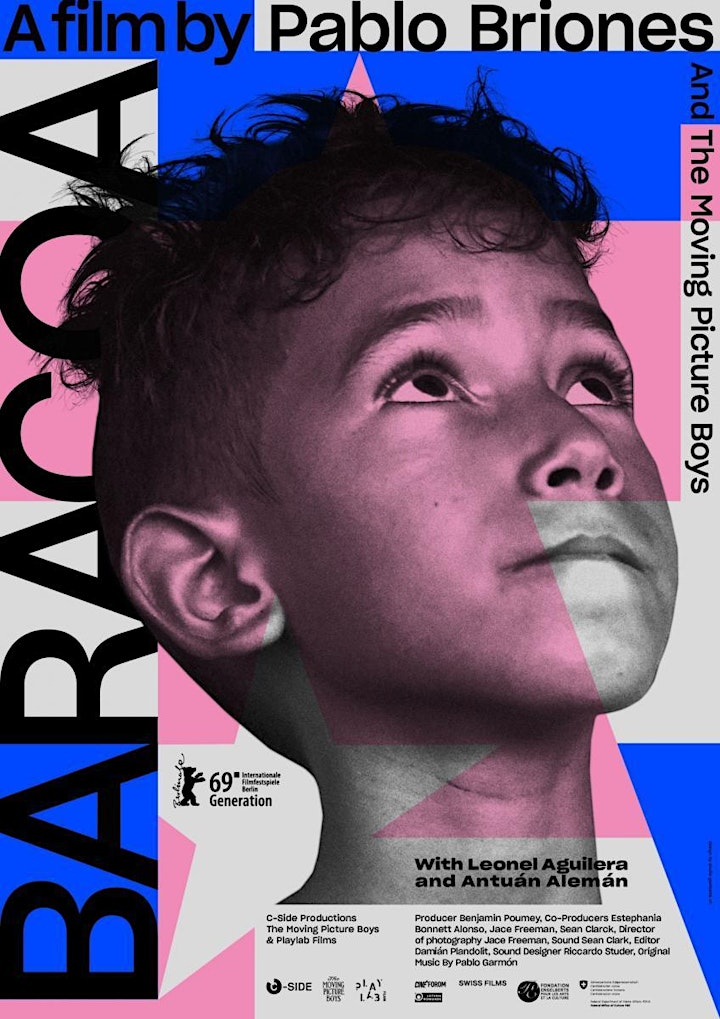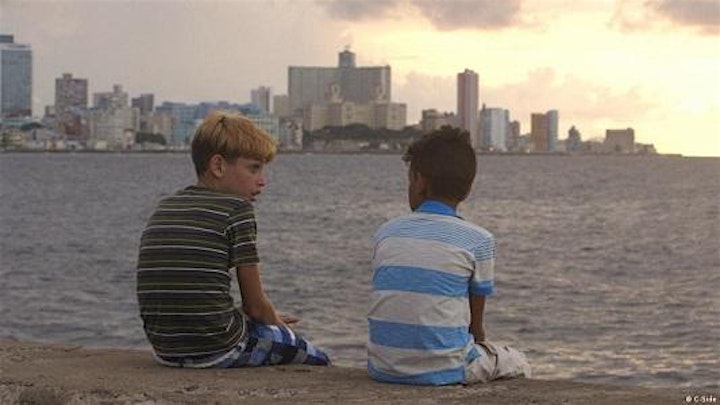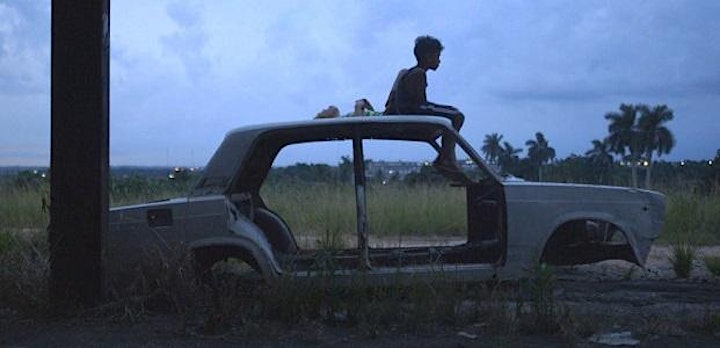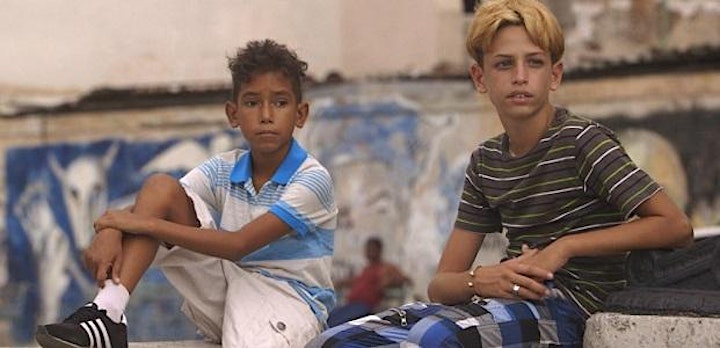 Organiser of Baracoa - Free Online Spanish Movie Stream with English Subtitles