Organically Mingle With Like-Minded Brisbane Singles As You Bar Hop Without The Pressure Of Speed Dating
About this event
Attention Future Speed Daters in Brisbane!
We are living in a digital age where men and women have lost touch in attracting and connecting with each other. Now as human beings in modern times, we have no idea how to make us attractive when it comes to face to face interactions.
The reason why you are here is that you have tried numerous online dating sites and dating apps with no little return.
You have wasted countless hours, day in and day out with mind numbing swiping left and right, messaging back and forth and ending up back to square one - still single.
It's okay, you are not alone. More and more singles every day are waking up and moving offline into the real world and booking themselves in for our next Brisbane's Bar Hop Speed Dating.
What is the difference between Bar Hop Speed Dating & all of the other speed dating? The speed dating itself.
You get to meet your potential match organically in an environment that does not feel like you are being forced to talk to a person that is not the right fit for you.
Breeze through and chat the night away with like-minded singles with whoever you want in a social setting.
If you hit it off with the one that is right for you, you can chat as long as you like, there is no pressure of moving on to the next person from the host.
There are companies out there uses computer algorithm as a gimmick giving you false hope in finding the one. The reality is, you know yourself better than any algorithm. Can you really rely on an algorithm for your happiness when it comes to speed dating? Most of the time you will end up in an awkward conversations with these algorithm matches which therefore putting you in the friend zone.
Most 5-15 minutes conversations is still too short to establish a connection. What ends up happening, the majority of singles will end up in the friend zone. Other speed dating company purely focuses on quantity not quality. You want quality long conversations that extends more than 5-15 minutes (preferably 45 minutes or more), not short conversations with a bunch of people and end up back to square one, no attraction and no connection. Not only that you will suffer the paradox of choice.
Last but not least, bar hop speed dating gives you the opportunity to gradually build that spark and connection in due course with the person that you want. Giving you more chance of avoiding the friend zone.
If you are sick and tired of the same routine, and the same old speed dating scene then look no further. Book your ticket to this awesome Brisbane Bar Hop Speed Dating and it will change your life for the better!
To your success in dating,
Social Mingles
www.socialmingles.com.au
***In line with the QLD Government Regulations announced on 9th November 2021, only double vaccinated people will be permitted entry into QLD hospitality venues from 17th December 2021 or when QLD reaches 80% double vaccination (whichever happens first).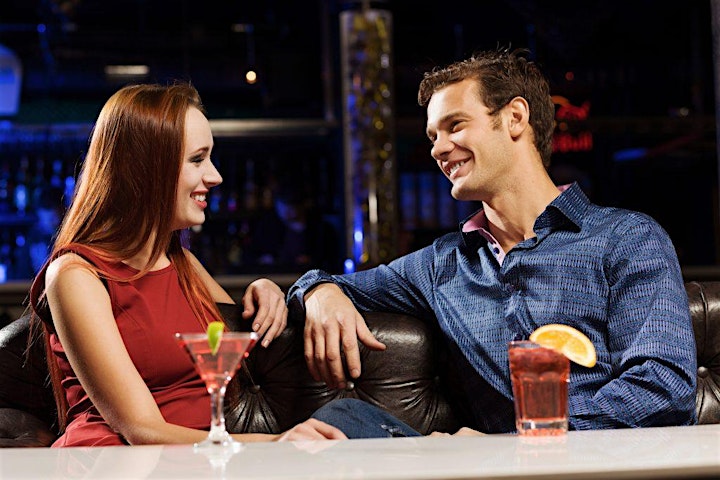 Organiser of Bar Hop (Ages 30s-40s) Speed Dating Brisbane Event
Ladies & Gents,
Do you find it hard to make a connection with someone nowadays in a world where people are so addicted to Likes, Followers and Selfies? 
OR
What about when you meet someone online and the next thing you know it, that person just went cold/just disappear (with no explanation) for no logical reason and you always wonder to yourself what have you done to deserve this?
If you answer "yes", glad we are on the same page.
The truth is, it's not your fault. You are looking at the wrong places. Now it is time to do something different from the rest of the world.
Join us at Social Mingles, a new great way to meet like-minded singles who have substance like you and connect on a deeper level with no ego. 
With Social Mingles you will always feel comfortable, there will be a bit of assistance to guide the interaction along including fun singles games to play that also builds connection and personal character that the opposite sex finds attractive. 
Make your way to our singles events today!