Description
The Banyule Primary School Green Day fundraiser is a highlight of the school calendar. Enjoy a day of activity and raise funds for projects that will benefit the entire community! All welcome - ladies and gents - in all activities.
TICKET PACKAGES
GOLF: $540.00 per team (4 golfers)*
BOWLS: $75.00 per player (no teams required)
PARTY: $55.00 per person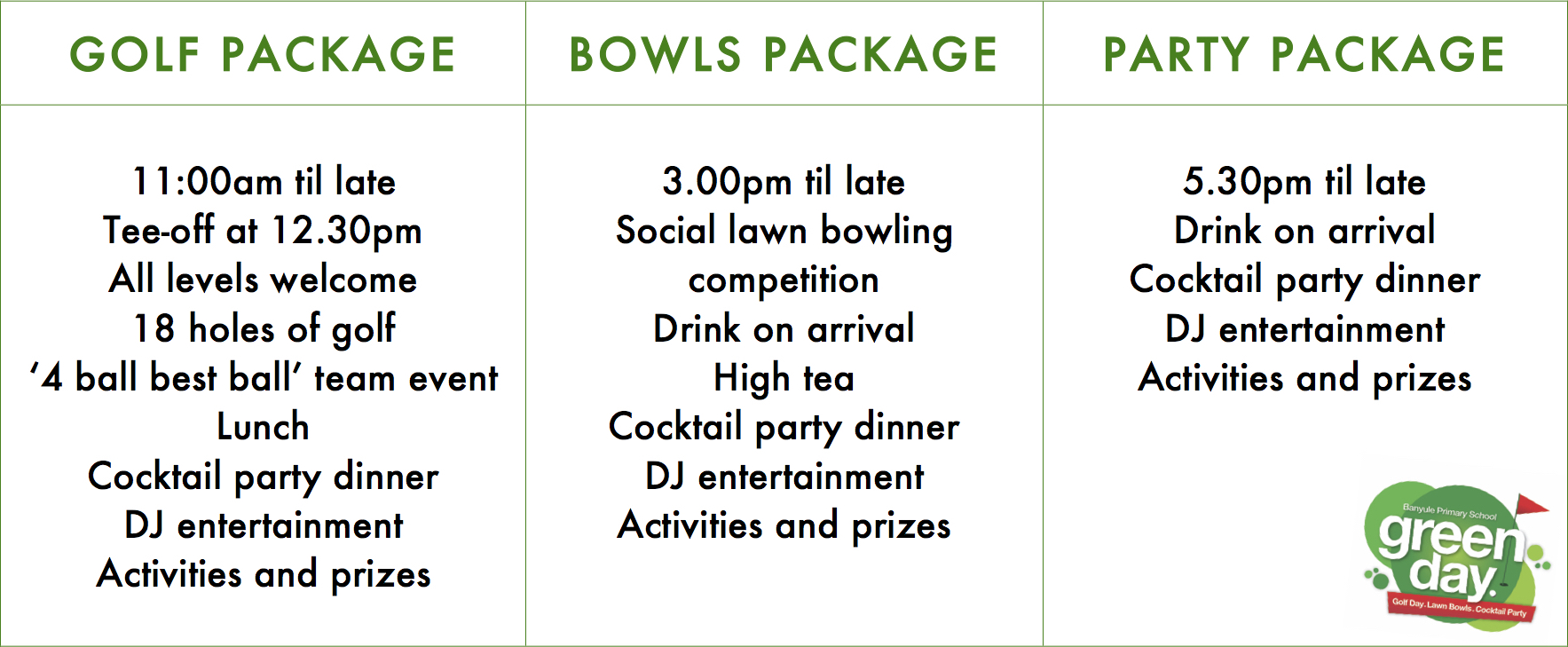 DATE: Grand Final Eve Public Holiday
DRESS: Smart Casual
BRING: A sense of fun and some spare change for activities
SKILL LEVEL: None required!
Green Day funds will contribute to school outdoor seating and landscaping in 2017.
Don't forget to like us on Facebook! @bpsgreenday
*Individual golf tickets available, please contact Olly Romanes
P: 0400 388 117 E: bpsgreenday@gmail.com