Banksy & The Rise Of Outlaw Art - Encore - Thursday 12th March - Byron Bay
About this Event
Arguably the most controversial street artist in the world, Banksy has developed an entire art subculture devoted to his works. His political art, criminal stunts, and daring invasions have outraged the establishment and created a revolutionary new movement, yet his identity still remains shrouded in mystery.
Banksy's creativity has made him one of the most famous cultural icons of the modern era. His satirical street art and subversive epigrams combine dark humour with graffiti executed in a distinctive stenciling technique. Some of his most famous works include 'Cardinal Sin', 'The Drinker', 'The Antics Roadshow', 'Fragile Silence',' Art Buff', 'Slave Labour', 'The Mild Mild West', 'Pulp Fiction' and 'Bankrobber London' among many others.
Featuring interviews with Ben Eine (world-famous artist), Steve Lazarides (Banksy's former right-hand man), John Nation (graffiti pioneer), Felix 'FLX' Braun (author & artist), Risk (renowned street artist), Ket (author & artist), Scape (author & artist), Will Ellsworth-Jones (Banksy biographer), Richard Jones (author & publisher), Simon Reynolds (pop-culture author) and Claire De Dobay Rifelj (art historian), and directed by Elio Espana and produced by Elio Espana, Tom O'Dell.
~
Join us for this fascinating and illuminating evening of film, live music and chocolate tasting!
~
CHOCOLATE TASTING with CHOW CACAO
Chow Cacao's delicious organic, raw, vegan chocolate bars are made from fair trade and sustainably sourced ingredients. Handmade in our home town Byron Bay and hand-wrapped in nostalgic golden foil. The mix of classic and funky flavours will bring you back to your childhood, when coconut roughs and golden foil were a thing! Their simple and iconic packaging is inspired by the 70's surf culture here in Byron Bay.
LIVE MUSIC with ANGIE HUDSON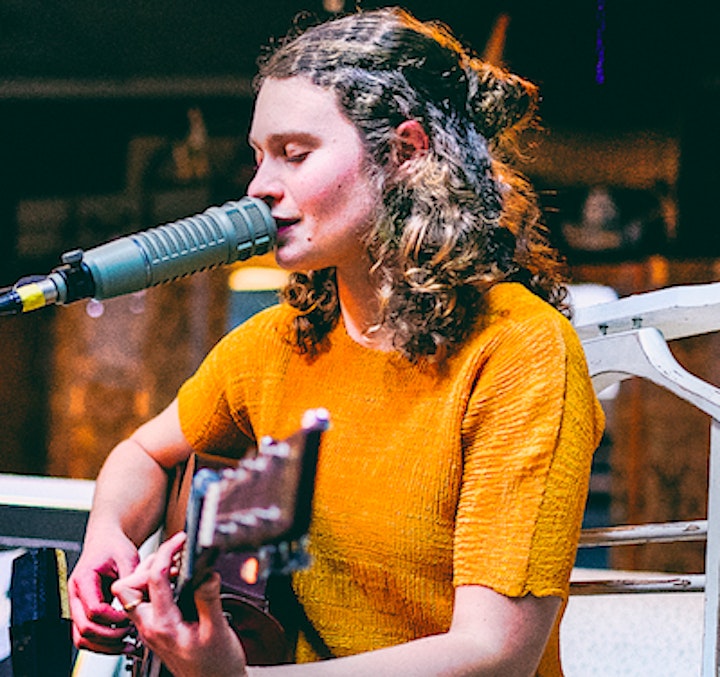 After working with her team of innovative musicians and renowned producer/ engineer Paul Pilsneniks. Angie Hudson has crafted her debut EP 'Opens' released may 2017. All singles recieved rotation on triple J, Angie song "Breathe in" was described as one of Nkechi's "favourite songs" for 2017.
Angie Hudson has been known to deliver an enchanting performance, her electric soul/folk blend has been compared to the likes of, Lianne La Havas, Husky, Sade, and Norah Jones.
After performing numerous shows ( Falls fest, supports with Viex Farka Toure, Parcels) with her trio- Freyja Hooper- Drums, and bassist- Shaun Johnson they created a collaborative project at the beginning of the year 'Banksia'.
Angie is also know to collaborate with other artists/ musicians/ producers, and ocasionally performing intimate strip backed shows where hse can bare her songs in their most essential form.
Angie's performances can be described as "Ethereal, intimate and graceful. With sultry lyrics floating through jazz-inspired folk offerings their audience is left all tingly on the outside and warm on the inside."
Check out some of her music on youtube: https://www.youtube.com/channel/UCO2vGRn8uFuGXO4ISUOxkYQ/videos
Program:
5.45pm: Doors open
6.00pm: Live music and chocolate tasting
6.30pm: Film (112 min duration)
No ads or trailers:
Please note that since we hire cinemas for our screenings, there will be no ads or trailers shown before the film. The film will start shortly after the advertised commencement time (shown on your ticket and on the event pages). For the enjoyment of all the guests (and yourself) please arrive a little before the advertised start time so as not to miss (or disrupt) the beginning of the film.
Investment:
(includes film, music and chocolate testing!)
A portion of your ticket purchase supports the film maker! Thank you for supporting independent film making, and helping educate and build awareness :-)
Adults = $23
Concession (Students and Pensioners ) = $19
Refund policy:
* Please note that tickets are NOT refundable if you change your mind or are unable to make it on the day. Your tickets cannot be changed to another date. They may however be given to a friend to attend.
Accessibility:
The venue and theatre are wheelchair accessible. If you require a wheelchair spot please email us via team@filmsforchange.com.au
Enquiries:
Connect with us online :-)
Subscribe to Films For Change E-Invites!
Follow Films For Change on facebook