Description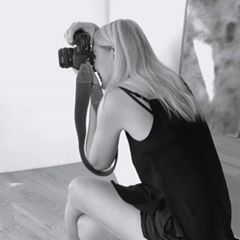 PERSONAL BRANDING with Amber Melody of Amber Melody Portrait Studio
Discover the power your image can bring to your business through personal branding. Clients, fans, followers - they all want to see and get to know the person behind the message. And that person is you!

Successful personal branding establishes credibility and trust, connects you with your audience and most importantly, boosts your confidence. It is the humble promotion of your genuine, rounded identity, the one that makes you, you - in a considered, consistent and compelling way.

Join me for a special breakfast workshop where together we can explore these ideas, hone in on our unique strengths and learn how personal branding can elevate us all both professionally and personally.
Contact Details:
1. Follow Amber Melody on Instagram: at @ambermelody (link: www.instagram.com/ambermelody) and @ambermelodyportraits (link: www.instagram.com/ambermelodyportraits)
2. Like Amber Melody Portraits on Facebook: at www.facebook.com/AmberMelodyPortraits/
3. Enquire about a photography session: https://ambermelody.com/contact
4. Find out more: https://ambermelody.co
View all upcoming Byron and Beyond Networking events!
Organiser of Bangalow Networking Breakfast - 8th. August, 2019
Byron and Beyond Business Networking group is an integral part of the Northern Rivers business landscape and contributes enormously to entrepreneurial and business growth in the region. 
From humble beginnings in Bangalow in 2009, we have enjoyed a natural membership growth and geographic expansion to now include members from all areas of business throughout the region.
We are known for our warm welcome, and we meet at amazing restaurants in each town to enjoy top quality food, content and connections. 
It's a small and enjoyable investment in your personal and professional development.