Description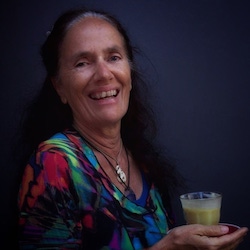 Parijat Wismer - Australian Wellness Centre
The missing link in business
Create rapport quickly and communicate better through understanding what facial structures indicate about yours and your clients preferred communication style.
Misunderstandings can happen so easily.
What if you have a different focus depending on how close your eyes are set?
Some need all the details and some want the bottom-line.
Your face speaks louder than words! It gives us a key to understanding each other better.
Parijat Wismer runs the Byron Kinesiology Centre and the Kinesiology School Campus in Byron Bay. She has over 30 years' experience in helping people be well physically, mentally, emotionally, nutritionally and energetically.
Good communication is essential for our well-being.
View all upcoming Byron and Beyond Networking events!
Organiser of Bangalow Networking Breakfast - 25th. October, 2018
Byron and Beyond Business Networking group is an integral part of the Northern Rivers business landscape and contributes enormously to entrepreneurial and business growth in the region. 
From humble beginnings in Bangalow in 2009, we have enjoyed a natural membership growth and geographic expansion to now include members from all areas of business throughout the region.
We are known for our warm welcome, and we meet at amazing restaurants in each town to enjoy top quality food, content and connections. 
It's a small and enjoyable investment in your personal and professional development.