Description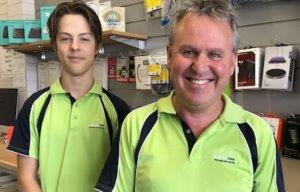 Shane Robins - Mullum Mac - How to secure your data
Shane has been in the IT industry for over 25 years, starting before the internet was a thing! Now running Mullum Mac, the only Authorised Apple Reseller in the Byron Shire. Mullum Mac focuses on the health of your Mac and the underlying Apple ID ecosystem, as well as general computing safety. We would like to share how to secure your data, be safe online and enjoy your computing experience.
Shane presented to us last year in Byron Bay and proved very popular so if you missed him make sure you hear him this time round.
View all upcoming Byron and Beyond Networking events!