Description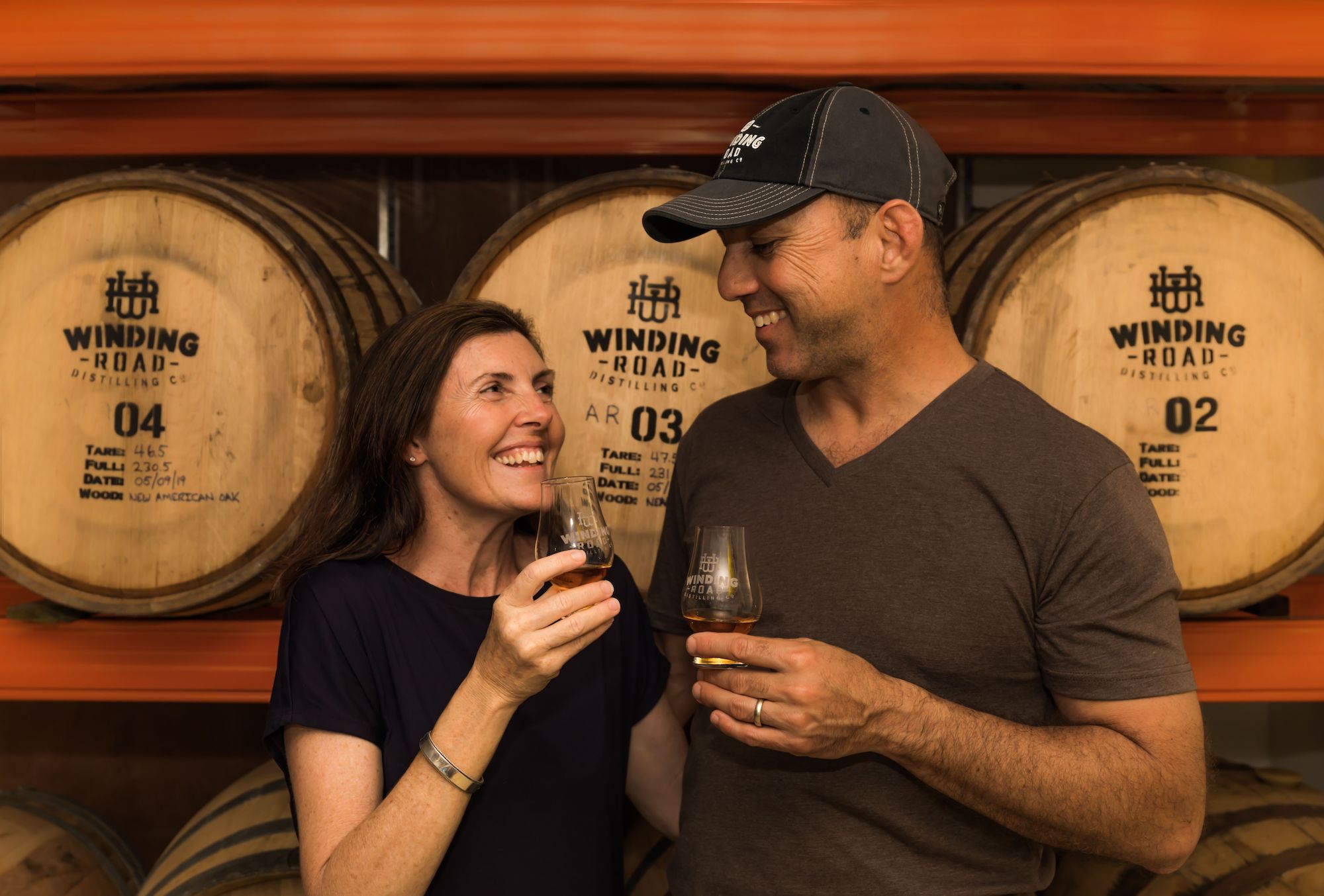 Mark and Camille Awad - Winding Road Distilling Co. - Our Journey
Winding Road Distilling Co. was born from a love for unique spirits, a curious nature, and a strong sense of adventure.
Through the chance meeting of two people from different countries over twenty years ago, our journey has very much been along a winding road. In 2009 we found our way to Tintenbar.
Fast forward to 2015 and a long-held dream to build our own craft spirits distillery grew into something more after a casual conversation on a warm summer's evening. With a love for unique whiskies, rums, and gins, the idea quickly took hold. Not being ones to shy away from a challenge or something a little out of left field, we began our journey down this Winding Road. Over the next few years we studied, trained, planned, schemed, and built; striving towards the goal of opening our distillery while simultaneously working to maintain our home and family life, our careers, and our sanity!
We have now realised our dream in Winding Road Distilling Co., hand-crafting unique spirits that celebrate the natural beauty and abundance of our Northern Rivers region.
Our goal is to produce artisan spirits that inspire a life's journey infused with authenticity, curiosity, and enjoyment.
We can't wait to share them with you…
View all upcoming Byron and Beyond Networking events!