Bangalow Business Women's Networking Group | April BREAKFAST event 2017

Thursday, 13 April 2017 from 7:30 am to 9:30 am (AEST)
Event Details
You're invited to our LAST breakfast (for a while!) with an amazing speaker and a fabulous group of local business women!
Bangalow Business Women's Networking Breakfast Event 
13th April, 2017 BREAKFAST - the next three months are LUNCH events for the colder months!
We've been mixing it up a bit this year and are changing our meetups with the seasons, providing networking opportunities not just at breakfast time, but lunch throughout winter and after work in spring. Make sure you read the event invite carefully to ensure you know what time you're coming!  
Our April VIP speaker of the year is Zenith Virago, and the topic:
Running a business on the big topics: Love and Death in Byron Shire
"Death is a natural and sacred end of our life, we hope it will come when we are old and ready, but often it comes to the young, and in an unexpected way.  Becoming more familiar with death, can lessen the shock, and allow us to live a much fuller richer life.
Zenith Virago, Business owner, Deathwalker, Celebrant, Author, Community ResourceTrainer, Author, JP;  Working with death, dying, loss and ceremony for over 25 years in a holistic and transformative way in our shire.  Adventurer and traveller living life to the fullest."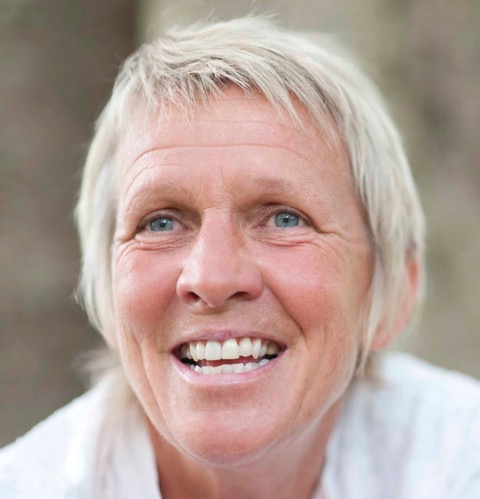 Book now!  Tickets are strictly limited and we know this will be a sellout!
A little bit of background about our events ... 
The history & aim behind The Bangalow Business Women's Group:
Networking and collaborating are what all business owners crave, but HOW and WHERE do they go about finding a way to get together, especially in a small shire?
The Bangalow Business Women's Networking Group was formed 15 years ago by a small but brilliant group, to gather business women to discuss, learn and share with a focus on connecting women in business to network, collaborate, create and support one another through their business journey. 
Ultimately, Bangalow Business Women's Networking Group is all about: Connecting businesses together one event at a time, to provide networking and educational support to the business women of Bangalow, NSW, Australia and beyond!
About the events throughout 2017:
A small group of volunteers aim to provide a setting where each woman that comes to an event is valued and leaves feeling inspired and rejuvenated in their business endeavours. 
The event commences with a brief introduction (2 minutes) by each attendee, while breakfast and tea/coffee is served. The guest speaker then talks about a business topic for 20 minutes, with five minutes immediately following for questions to the speaker. Once the guest speaker has finished presenting, we break out into small mastermind groups for 20 minutes (approx) where each person can present a problem they currently have in their business and the mastermind group will provide support/advice about this issue. The event finishes at 9am.
The benefits of networking events:
There are so many things that we should do in and for our business, and one key element that is often overlooked is the importance of networking. It's a key component for all businesses, and while it can be fun, it's also vital to development and growth, and also for your personal growth.
Networking helps with:
*Generating new leads & referrals
*Learning through others
*Support for and from like-minded people - mentoring and knowledge sharing.
*Gaining new perspectives and fresh insights
*"Feel the fear and do it anyway" - increase your self-esteem & confidence - encourage yourself to talk & connect with new people
*Feel the glow of satisfaction by helping others - help out a newcomer in the industry on an informal basis.
*Gain new opportunities and ideas for your business.
*Collaborate with your competition! It doesn't mean you give up being competitive when going after business. The most successful businesses find ways to work with their competition strategically that is beneficial for both parties. Pick a collaboration partner with different but complementary skills - the key to successfully collaborating with the competition is keeping an open mind and being willing to learn and share your own knowledge. If you go into any collaboration with that frame of mind, you will likely find success.
*Establishing relationships - take the time to get to know other women in business
*Referrals: If you receive an inquiry from a prospective client that does not fit your skill set or your plate is full, refer that prospect to a colleague instead of just passing on the opportunity.
*Joint Ventures: Have you recently launched a product or service that seems to mesh with the products or services of another professional? Join forces for double marketing, double reach and double impact.
After the event:
Remember, relationships are key to the success of your business.
Business networking isn't just about business; it's also about life. It's not just about collecting as many business cards as possible; it's about surrounding yourself with a support network of powerful women for life. When you think about it, the world can only be a better place when women inspire and support each other. 
 Once you've connected with the other women at The Bangalow Business Women's Networking event, you'll want to establish a relationship with these new-found friendships, so we encourage you to keep this connection going after the event whether by following them on their social media business pages, sending them an email to touch base, or picking up the phone to ask a question or arrange a coffee date.
Extra information about the events:
Bring business cards so you can connect with other businesses after the event. Go old-school - bring a notebook and pen so you can write things down.
Please arrive at least 5 minutes before the event so you're settled, mingled and ready to start at 7:30am.
Our group has over 200+ members on its database, and between 15 and 30 women meet on the 2nd Thursday of each month, from 7.30 am to 9am for breakfast, and in 2017 we're mixing it up and running events at other times - so keep a look out to make sure you've booked the right event to suit your availability - May, June and July will be lunch, and July, August and September will be after work events, heading back to !)
The organising committee is made up of volunteers, who create the invite and event, run the social media, liaise with the venue and so much more. We welcome you to join our team of volunteers - we're a fun bunch and we're grateful for the help!
If you can't make to our monthly events, you can still catch up with our amazing speaker's and members stories by liking our facebook page and subscribing to our newsletter list. Very soon we'll be launching a website to help you with even more information. Watch this space!
All business women in the region are most welcome to join us, please respond to the event on our events page and please promote your local business page on our wall.
---
What you need to Bring:
   - business cards
   - a lucky door prize (this is totally optional - just if you'd like to!) 
   - a problem/issue you might like to brain storm in our master mind break off groups
   - be prepared to speak for 60-120 seconds (max) about who you are and what your business is
Cost: $25 pre-booking payment is essential.  
Ticketing system takes credit and debit cards.
Direct debit bank transfer by request, send email to bangalowbusinesswomen@gmail.com (please do not send an email after 5pm on the Tuesday before the event, as the email is monitored weekly and changes after this time to your booking cannot be made)
---
We are creating a website which will be launched very soon! We are including a gallery of our past events (we've been going for 15 years!) so if you have any images you could share, please send them to bangalowbusinesswomen@gmail.com - thanks!
When & Where

Bangalow Museum & Tea Rooms
Deacon Street
Bangalow, NSW 2479
Australia

Thursday, 13 April 2017 from 7:30 am to 9:30 am (AEST)
Add to my calendar