Mark and Camille Awad - Winding Road Distillery - Our Story
About this Event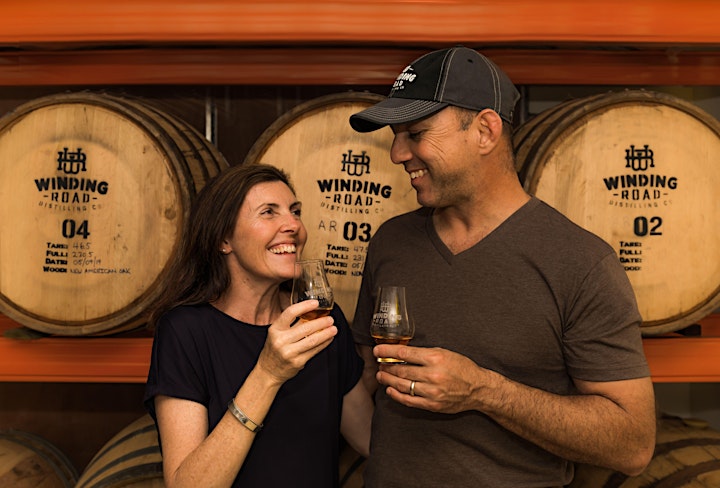 Winding Road Distilling Co. was born from a love of unique spirits, a curious nature, and a strong sense of adventure, by Camille and Mark Awad. 
Their dream was to create and handcraft premium small-batch spirits to capture the natural beauty and abundance of the NR region of NSW that they call home.
Winding Road Distilling Co. is a family-run distillery with a commitment to quality and innovation featuring natural and local ingredients. Mark and Camille take a slow and patient approach to their craft, which helps them produce spirits that are full of complex layers and flavours. They are hands-on every step of the way and are confident their attention to every detail is reflected as a result. 
Through a chance meeting of two people over 20 years ago from different countries, their journey has been very much a long winding road. In 2009 they settled in Tintenbar. Fast forward to 2015 and a long-held dream to build their own craft spirits distillery grew. 
We cannot wait to share this remarkable story with you.
www.windingroaddistilling.com.au
View all upcoming Byron and Beyond Networking events!