Description
BALI: INSIGHTS INTO A VIBRANT CULTURE
Presented by Adventure World
Pre-eminent anthropologist Anthony Forge visited Bali in the 1970s to study Balinese Art practice. Although he didn't know it at the time, he would go on to assemble a world-renowned collection of 160 Balinese paintings which are among some of the best documented in the world.
View selected works from the Australian Museum's Anthony Forge Collection of Balinese Kamasan Art with Museum anthropologist, Dr Stan Florek, before settling in for a live performance of the Tari Cendrawasih (Bird of Paradise dance) with Nyoman Sumerti from Bali Dance.
The performance will be followed by a lecture by Balinese Art and cultural specialist, Dr Siobhan Campbell (University of Sydney), who will guide us through the unique stories contained within the Forge Collection. Learn about the ongoing relationships between contemporary Balinese artists and the AM, discover stories from the Collection, how selected works are made, their place in the traditional Balinese temple setting; and how modern social and political developments are being reflected by contemporary artists working within traditional art forms.
6:30pm - Welcome drink and viewing of selected works from the Anthony Forge Collection of Balinese Kamasan Art. Discover thrilling journeys to Indonesia at the Adventure World travel booth.
7.00pm - Traditional Balinese dance performance
7:10pm - Talk and Q&A
ADVANCE BOOKINGS ESSENTIAL
Image: Nyoman Sumerti © Bali Dance
---
Presented by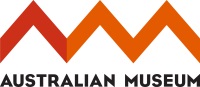 Supported by