Balancing The Moon Bali Retreat with Tina Nance, Lee Heron, Carrie Herbert

Friday, 6 November 2015 at 8:00 am

-

Sunday, 8 November 2015 at 6:00 pm (Central Indonesia Time Indonesia (Makassar) Time)
Event Details

" What you eat, do, say and think can have a tremendous impact on your hormones and health... When hormones are balanced our cycles should be regular, painless, NO PMS, headaches, bloating,  NO SYMPTOMS and in menopause NO hot flushes. " Lee-Anne Heron ND
COME JOIN US in tropical Ubud, Bali NOV 6-8 to explore the influence of lunar cycles on hormones, and to share what symptoms can mean and hear tips on how to eat, move and breathe to support happy, healthy, hormones. We will have Q & A ask the naturopath time as well as circles to Nurture the Woman Inside... where we will use art amongst other creative activities to navigate how to interwieve healthy habits to bring nurture and balance into life beyond retreat.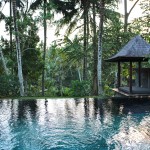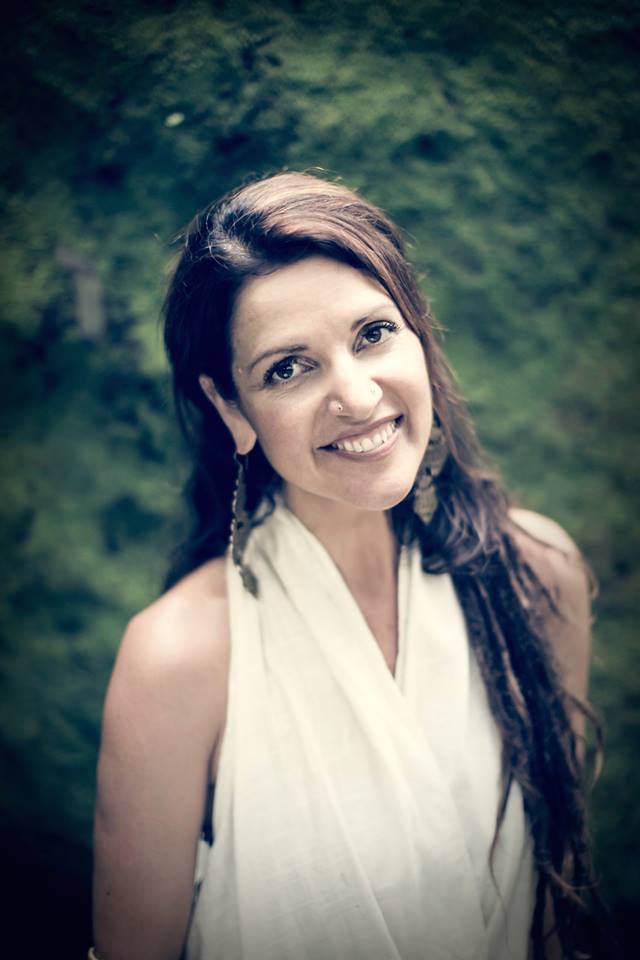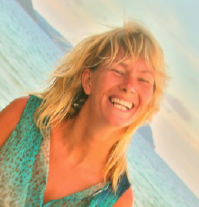 Luxury Retreat Centre       Tina Nance          Lee-Anne Heron     Carrie Herbert
RETREAT WITH US Staying in 4* Luxury Accomodation  OR  Choose the Non-Residential Option
RESIDENTIAL INCLUDES: (Non-Residence includes all except accom, breakfast and dinner)
* 2 nights 4 star accomodation
* 3 full days of Nurturing the Woman Inside
* 1 Massage or Facial
* Daily Yoga
* Daily Circle of Sharing including:
Understanding our hormones and the influence of lunar cycles
Understanding symptoms, what they can mean and how to best support hormones and health through nutrition, lifestyle choices and Q & A with the Naturopath (Lee will share 15 yrs worth of naturopathic experience in women's health and fertilty)
Using art and creative activities to interwieve nurturing and balancing yoga asana, breathing, foods, lifestyle choices into life beyond retreat where Carrie will invoke you to explore the path that best supports your current responsibilities and future plans.
* Closing the circle Dinner (residents included, non-residents optional)
Price:
$600 USD Residential 2 nights t/share
$775 USD Residential 2 nights pvt single villa
$300 USD Non-Residential
ABOUT YOUR HOSTS
TINA NANCE (Senior Teacher Trainer YOGA BARN, UBUD E-RYT 500, RT, DipHSc)
Tina Nance has been practicing Yoga for over 19 years and teaching yoga & women's work around the globe since 2003, in classes, workshops, retreats and yoga teacher trainings.
Tina is trained in both Classical Indian Yoga & Chinese Taoist Yoga, & specialises in Yin Yoga & Yoga Therapy. Tina is deeply passionate about creating opportunities for people of all backgrounds to connect directly & experientially with their body-mind and Spirit via the Yogic Arts, & is the founder of TNYT Yoga Therapy; a fusion of Indian Hatha Yoga & the 5 Element Meridian System of Traditional Chinese Medicine.
Tina works within the understanding that many of the contractions of the body-mind, are a manifestation of an identification with thoughts and behaviors that are misaligned with the truth of who we are. Tina's yoga is therefore focused on consciously unraveling our body-mind's contractions with guided awareness.
Cultivating the art of deep presence, focused awareness & conscious breath within each asana, exploring all eight limbs of yoga simultaneously, on the mat. Re-establishing health and harmony by un-obstructing the flow of prana through the body's energy channels, while connecting to our innate essence as loving presence, containing & embracing all that arises . Inviting Integration of body, mind & Spirit.
In recent years Tina has specialised in Yin Yoga & Mindfulness, and Yoga Therapy for Women's Wellness, travelling and teaching throughout Australia, Europe and Asia.
Tina is currently a resident yoga teacher & teacher trainer at The Yoga Barn in Bali, Indonesia. Yoga Alliance E-RYT 500, Dip Ki Yoga Therapy, Dip Health Sciences, Dip Shiatsu, Dip Remedial Massage, Dip Energy Healing. You can find her online at www.tinanance.com
LEE-ANNE HERON, ND (E-RYT, BNat, AdvDip Herb Med, Dip Hom, RT, PT, Yoga Tune Up Certified)
Lee is a naturopath, yoga instructor, international wellness educator and mum of three (aged 10, 9 and nearly 6). She believes what we think, eat, do and say can impact our health.
Lee has been working in the health industry for over 20yrs and practicing as a naturopath for over 15 yrs, specialising in women's health. Her yoga practice dates back as far and Lee specialises in Yin Yoga teaching as well as Yoga Tune Up Balls as she believes these have a huge capacity to impact hormones, nervous system, digestion, immunity, flexibility of mind and body and general vitality.
Over the years Lee has fused her nutrition, naturopathic, remedial massage, PT and yoga training to develop a yin and yoga tune up hormone balancing floor yoga, accessible to every body.
Lee has diverse experience teaching and lecturing throughout Australia, Asia, USA and working with high profile sports teams like the Australian Hockeyroos and has been featured in international yoga training videos.
But mostly Lee is a down to earth lady who loves to share what she finds useful and aims to give you naturopathic and yoga tips that you can immediately use day to day to improve your hormonal balance and overall health.
You can find lee and her health tips at www.facebook.com/synergiahealth

CARRIE HERBERT BN (Hons), PGCE, Int Arts Psychotherapist, UKCP, Reg Supervisor
Carrie Herbert is an Integrative Arts Psychotherapist, qualified Trainer, supervisor and consultant. As Director of Arts Therapy Services for Ragamuffin International, Carrie's role combines overall management of Ragamuffin's work in the UK and overseas.
Carrie has extensive experience with asylum seekers and refugees, mental health trauma and abuse, conflict and post conflict work, therapeutic training and supervision.
Specialising in Creative Arts Therapy, Carrie often provides creative outlets for evoking introspection, self-expression and clarity about what matters in life and creates inspiration and plans that embody and nurture the essence of these (creating lasting habits), assisting retreat attendees plan to live the life they love beyond retreat.
Carrie is also a photographer, musician (saxophone/guitar) and singer/songwriter, with an interest in all of the arts for expression, social action and change. She has provided international trainings in Asia, India, Indonesia, Peru, Russia, HK, Singapore, Kazakstan, Mexico, Turkey and Cambodia.
You can read more about Raggamuffin at www.ragamuffinproject.org
REFUND POLICY: 
No refunds, however you can transfer ticket if you are no longer able to attend. In the unlikely event that the hosts cancel the event, full refund will apply.
When & Where

Shala

Ubud
Indonesia

Friday, 6 November 2015 at 8:00 am

-

Sunday, 8 November 2015 at 6:00 pm (Central Indonesia Time Indonesia (Makassar) Time)
Add to my calendar
Organiser
Synergia Health believes if you breathe, eat, think, move and live well you will feel well and be well.
We are so happy to bring such a quality Senior Yin Yoga Teacher Trainer to Perth, and are committed to seeing Yin Yoga grow in Perth though our own group classes, workshops and retreats as well as by assisting train others to share the yoga we love. If you are also interested in the natural health and nutrition aspects you may like to read more about our naturopath or natural fertility services at www.synergiahealth.com (where you will also find our class timetable)
We are fortunate to have Fasciaist Yoga Lifestyle sponsor this event to offer beautiful environmentally responsible props to you at less than wholesale costs. Expect to see more quality teacher trainings, workshops and retreats sponsored by Fasciaist Yoga Lifestyle in the coming months www.facebook.com/fasciaist