Description
Baker Institute Health Symposium — Evidence in Practice
This symposium is aimed at GPs and Practice Managers to assist in the practical management of patients with cardiovascular disease and diabetes.
Date: Saturday 21 April 2018
Venue: AMREP Lecture Theatre
75 Commercial Rd, Melbourne, VIC 3004
Enquiries: For enquiries call Lucy or Heidi on 1300 728 900 or email events@baker.edu.au


Learning outcomes
Identify symptoms and manage early heart failure in general practice.
Outline new options for diagnosing Atrial Fibrillation including new diagnostics techniques.
Implement a process for Atrial Fibrillation screening (Patient safety).
Utilise the Diabetes Annual of Care model to ensure appropriate care is provided to patients with type 2 diabetes plus case studies.
Identify the latest technology for treating patients with type 2 diabetes, including pump technology and CGMS to improve patient outcomes.

Program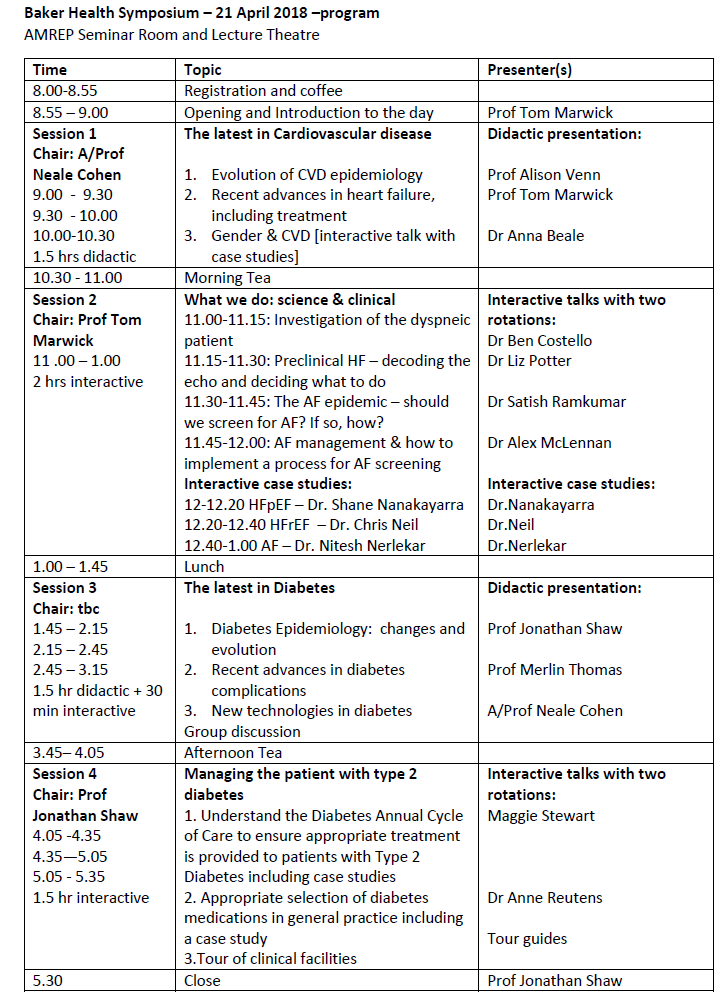 ---