Multiple Dates
Backing Yourself As An Artist: Professional Development Short Course
Description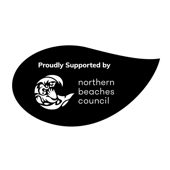 Backing Yourself As An Artist: Professional Development Course
Four sessions 9 March, 16 March, 23 March, 30 March ART MONTH Event
Saturday 10.30am-1.30pm
Cost $80.00 for four sessions.
Supported By Northern Beaches Council Cultural Development Grant
As visual artists and craftspeople we occasionally need a boost to deepen our resilience and ability to sustain our art/craft practice. Celebrate ART MONTH and join your fellow artists, makers and creatives for Backing Yourself As An Artist, 9-30 March. This short professional development course presents strategies for artists and makers to reach a higher level of engagement and exchange of ideas. Invest some time and effort into moving forward with your creative career.
The course aims to encourage creative exchange and support among Northern Beaches visual arts and craftspeople. This is a course with lectures, discussion and information exchanges to help you play an active role in building and nurturing your art practice. There will be homework!
We will be covering such topics as: How to invest in yourself with time, money and networking. How to set yourself up as a small business. How to approach a gallery. Also How to research for your work, and deal with copyright laws when your work is presented on social media. Please see Course Outline below.

This professional development initiative is an artist/craftsperson focused forum that will be an ongoing interchange over four weeks at a professional level.

Possible outcomes for participants include:
A booked exhibition, a residency, a prize entry, better studio access, improved social media presence and more creative opportunities!
Cost: Full course, four sessions $80
Booking through Eventbrite is for all four sessions though one date will come up.
Supported by Northern Beaches Council Community Cultural grant.
Includes course materials and morning tea.
Bring photos and documentation of your work - catalogues, Instagram, powerpoint documentation and laptops or notebooks. And bring a picnic lunch.
Who: Guest lecturers Megan Fizell, May Space, artists Susan O'Doherty, Peter O'Doherty, Ingrid Bowen.
Convened by Dr. Therese Kenyon (Artist/Curator) and Suzanne Davey (Artist/Arts Officer)
Contact: info@eramboo.com.au

Image: Details of artwork by Susan O'Doherty and Peter O'Doherty
COURSE OUTLINE: Backing Yourself As An Artist

WEEK ONE: 9 March
An overview, including experiences in approaching galleries with advice from guest speaker and manager in the commercial gallery field, Megan Fizell.

WEEK TWO: 16 March
The development of artist's CVs, artist statements and verbal and visual presentations on how to present your work. Guest lecturers artists Susan O'Doherty and Peter O'Doherty.

WEEK THREE: 23 March
Discussion about websites, social media, copyright laws, setting up as a small business, selling strategies.

WEEK FOUR: 30 March
Propose a business plan, having assembled a body of quality work and used professional photography to promote and publicise.

Image: Ingrid Bowen, Understory, watercolour triptych