Sharpen your business skills and learn how to take full advantage of the predicted growth in our region at the 2020 Backing Business Forum.
About this Event
RDA Central West invites you to get your business skills into gear for 2021 at the inaugural Backing Business Forum this November.
Hear from over a dozen keynote speakers; participate in a live Q&A panel session and take home the information and tools you need to boost your business going forward.
Get the latest economic and tourism overview; discover new tips and tricks in digital marketing; learn how to maximise on technology, strategies for mitigating risk, how to pitch to an investor, HR considerations and future planning for your business.
This all day event also features local guest speakers who will share their personal stories, the lessons they have learnt along the way and an insight into the steps they took that led them to succeed.
RDA Central West is here to back your business and would like to thank our event sponsors for helping to make this event possible: Orange City Council, NBN Co, Central NSW Business HQ and Newcrest Mining's Cadia Valley Operations.
PROGRAM
The Backing Business Forum will be moderated by Steve Semmens, The Persuader, and Wayne Sunderland and his team of advisers from Business HQ, will be on hand to provide practical support throughout the day.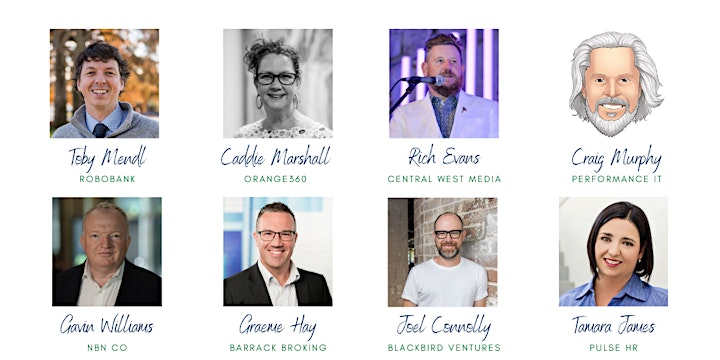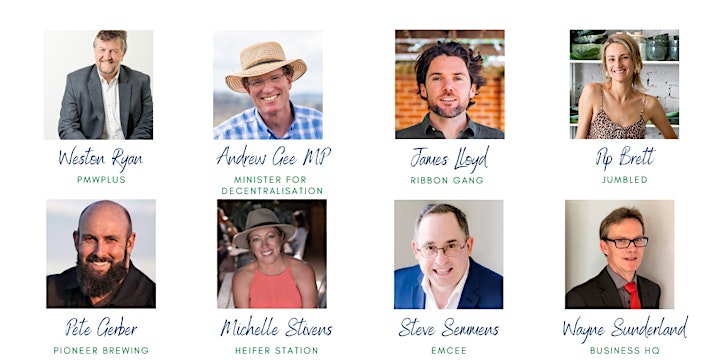 PANEL ONE
Toby Mandl, Rabobank
An Overview: Economic Insights & Commodity Snapshot
Caddie Marshall, Orange360
Tourism Overview: Understanding Customer Expectations & Future Trends
Rich Evans, Central West Media
Digital Marketing: Making the Most Social Media
Craig Murphy, Performance IT
Technology in Business: Adapting & Advantages of ChangeGavin Williams, NBN Co
Digital Connectivity: Access to High Speed Broadband for Businesses in Regional Australia.
PANEL TWO
Graeme Hay, Barrack Broking
Understanding Risk: Strategies for Mitigating Risk in Your Business
Joel Connolly, Blackbird Ventures
Building a Community: The Power of Brand Advocates
Tamara James, Pulse HR
Human Resources: The Importance of Workplace Culture
Weston Ryan, pmwPlus
Business Transition: Planning for the Future
PANEL THREE
Andrew Gee MP, Minister for Decentralisation
Decentralisation: The Opportunities for Regional Australia & the Central West
James Lloyd, Ribbon Gang
Starting a Business: The Entrepreneurial Mindset & Delivering on a Vision
Pip Brett, Jumbled
The Pip Brett Story
Pete Gerber, Pioneer Brewing
From the Paddock to the Can
Michelle Stivens, Heifer Station
More than a Vineyard