Back with a Vengeance: The Recovery of China's Food & Beverage Industry
About this Event
Over 18 million viewers tuned in as Alibaba's #1 Key Opinion Leader livestreamer Viya showcased Queensland's own iconic brand Bundaberg Brewed Drinks, demonstrating the growth of e-commerce innovation and digital marketing. As China's food & beverage industry continues to recover, now is the time for Australian brands to capitalise on emerging opportunities, establishing their brand within the market and adapting to meet the needs of Chinese consumers. 
We will be joined by Frank Li, F&B expert on the ground in China and the Managing Director of 31Jiu (Shanghai) Co Ltd, who has extensive experience in the F&B industry across Australia and China, and whose company has partnered with Bundaberg Brewed Drinks to bring their products to China. Joining us also is Jessica Lord, Bundaberg Brewed Drinks' Senior Business Development Manager, to share the brands experience and key takeaways of establishing their brand in China through social media marketing. 
The ACBC QLD Food & Agribusiness Industry Working Group cordially invites members and friends to join our guest speakers as we explore the recovery of China's food & beverage industry, discussing how to establish and adapt your brand to the Chinese consumer using effective social media and digital marketing strategies.
Key discussion points include:
- Latest China market update on the food & beverage industry
- Effective social media and digital marketing strategies for Australian businesses in the Chinese market
- How QLD's businesses can best position themselves to capitalise on Chinese market recovery and adapt to changing consumer demands
- Establishing and strengthening quality partnerships
If you would like to pose a question to one of the speakers ahead of the event, please email them to eventsqld@acbc.com.au
SPEAKERS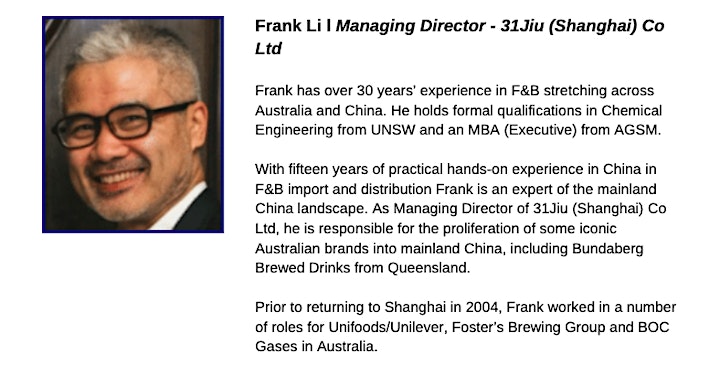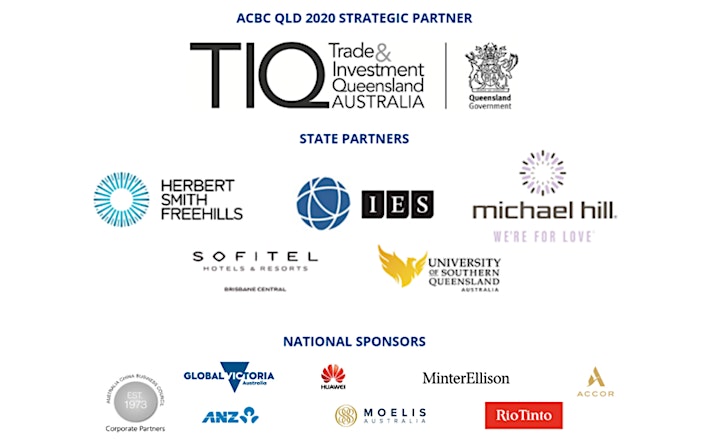 Date and Time
Location
Refund Policy